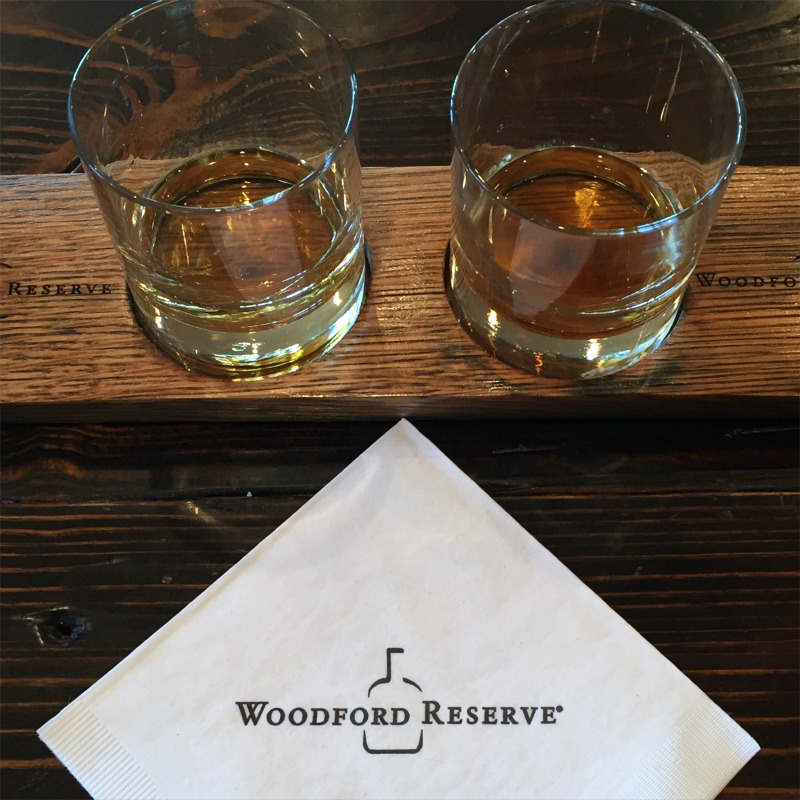 If you've been reading Two Purple Couches for a year or two, you may have heard me talk about what has now become our Valentine's tradition of visiting the Kentucky Bourbon Trail with friends. This year we took our tradition one step further and made it a weekend getaway to Louisville! Now that we've visited over half of the bourbon distilleries along the Bourbon Trail, I thought I'd share some of our favorite stops and what we enjoyed most about them.
Even if you're not a fan of bourbon, visiting a distillery or two is a neat way to spend a Saturday afternoon. Many of them are tucked away in the hills of Kentucky, so you really feel like you're out in the country, or even stepping into a period of America's past. Some of these distilleries have been in operation for nearly a hundred years or more. I realize I'm a bit of a history nerd, so I get just as excited at walking through old buildings as I do trying out each type of bourbon.
So far, we've visited six bourbon distilleries: Buffalo Trace, Bulleit, Evan Williams, Four Roses, Maker's Mark and Woodford Reserve. Every distillery offers some type of tour where they explain more about how they make their bourbon and why their approach is the best (they're not bashful!). Most of them let you tour their stillhouses, rackhouses, bottling lines and more. You might even be able to stick your hand into a batch of fermenting mash to try their "distiller's beer". And the end of the tour always culminates in a few tastings, which is obviously why you're there, haha!
While there are still a few stops on the Kentucky Bourbon Trail we haven't hit yet, three of the distilleries we've visited have stood out as favorites so far…
Maker's Mark
There is something about the location and grounds of Maker's Mark that makes it feel like the quintessential bourbon tour to me. You'll get to walk through many of the buildings and witness bourbon being made, aged and bottled in real-time. After your tasting, you can browse their gift shop and even hand-dip your own bottle in their signature red wax!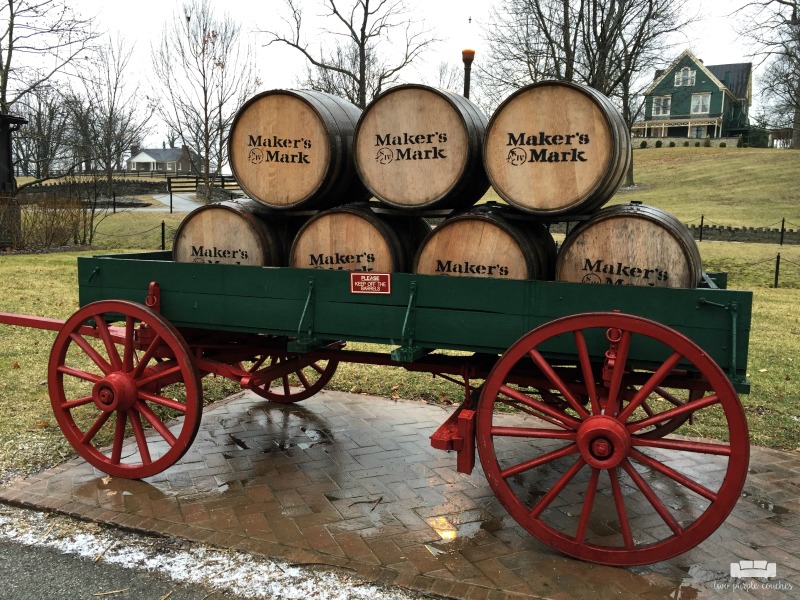 Woodford Reserve
Even though we visited Woodford Reserve in the dead of winter, I still thought the location and grounds were beautiful. Woodford was built on Kentucky's oldest distilling site, and many of the buildings are a century old, adding lots of rich history to the traditional distillery tour. The guide who led the tasting explained a lot about the different flavors you may pick up in their bourbons and why. We got a mini flavor wheel to bring home, plus a complimentary chocolate bourbon ball (yum!).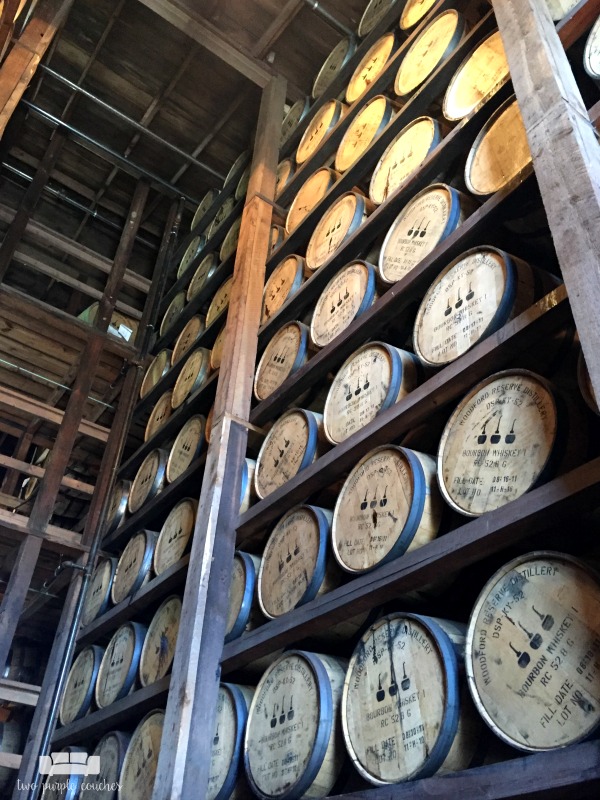 Evan Williams Bourbon Experience
Evan Williams is located in the heart of downtown Louisville on a street that came to be known as "Whiskey Row" when the bourbon industry was booming at the turn of the 20th century. We opted for the Speakeasy Tour instead of a traditional distillery tour, and it was so much fun! After giving the secret password to the man behind a secret door, we learned more about the history of the bourbon industry and the effect that Prohibition had on the sale and distribution of bourbon. This tasting included a couple of their very high end bourbons, so this was a nice treat! Of course my favorite was the $300/bottle Evan Williams 23-Year, and of course Tom flat-out refused to buy a bottle to bring home. I'd drive back to Louisville just to do that tasting again!
As a bonus, the Evan Williams Bourbon Experience is about two blocks from the Louisville Slugger Museum & Factory, so if you're a baseball fan, leave time in your day to do this as well!
Have you ever visited the Kentucky Bourbon Trail? Which distillery should we visit next?
Love this? You might also like: