WELCOME TO OUR HOUSE TOUR!
In June of 2011, the hubs and I began a dream we'd had for years: to build our first real home. We'd been living in a 2-bedroom, 2-bath condo since we got married, but to us, it just didn't feel like home. And when we were ready to make the move to a new place, we set our hopes on building. To have a blank slate that we could put our stamp on. To create our forever home, where we'd get a dog, raise a family and revel in each day of our life together.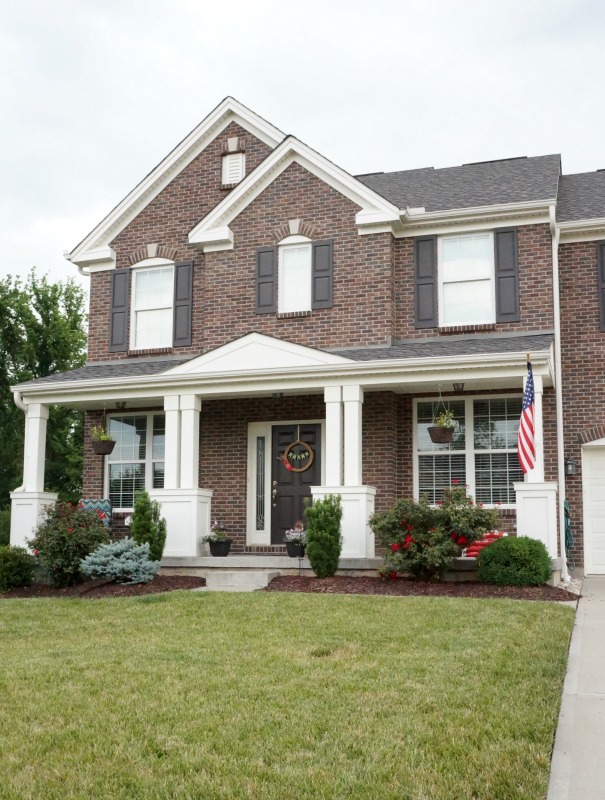 And this home is really it. I mean, I had dreams about us living in this house, for years, before those papers were signed and the building began! Real dreams, where I'd wake up and wonder why this floor plan we'd walked through once kept coming back to me.
So, I guess it really was meant to be!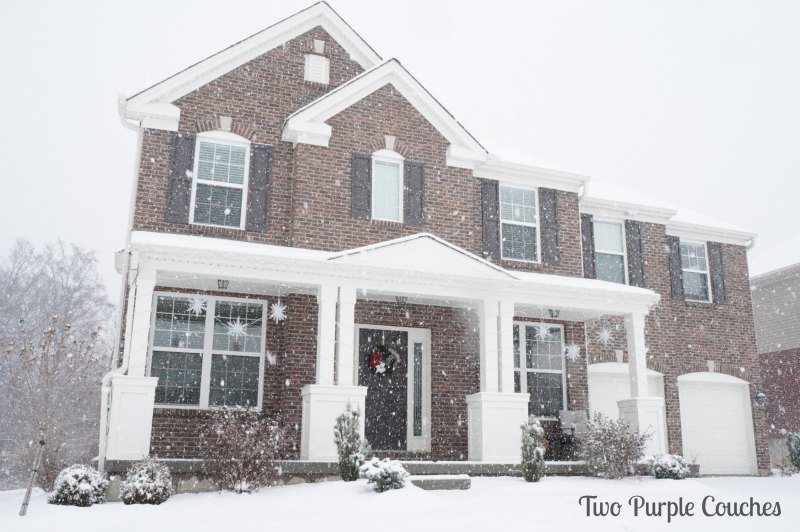 We built our house in a Drees Homes community in Cincinnati, Ohio. We liked working with this type of builder because we could choose from their designated floor plans, but still had plenty of customizable options. We chose the Davidson floor plan. We loved its size (about 3000 sq. ft.) and the flow of the rooms. Our family room and kitchen are a nice, wide open space, which is works so well when we're hosting parties.
OUR FLOOR PLAN
Main Floor:
Second Floor: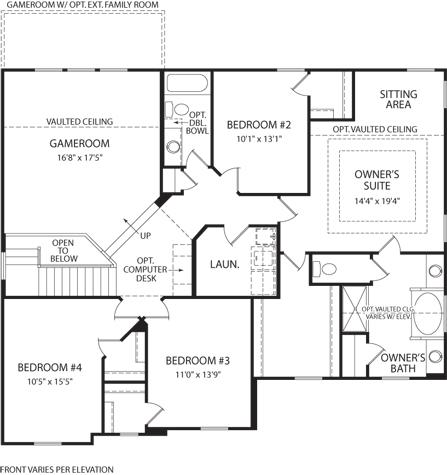 Basement:
While we've heard plenty of stories of marriages being tested during the home-building process, we came through it with flying colors. I actually enjoyed the process and would readily do it again. It had its stressful moments, but overall, it was fun to choose our floor plan and finishes and envision how our new home would come together. We picked up some excellent tips and advice along the way, which I wrote about in this post: Where to spend vs. save when building a home. You can read it here. It continues to be one of my most popular posts!
We've lived here for 4.5 years and we are still loving it. While we've accomplished a good amount of projects over the years, like our dining room makeover, adding custom window trim, adding landscaping and planting a garden, turning a bedroom into a craft room, and ridding numerous rooms of "builder beige", we still have plenty of dreams and goals for our forever home!
Oh, and one of the most-asked questions I hear is "Do you really have two purple couches?"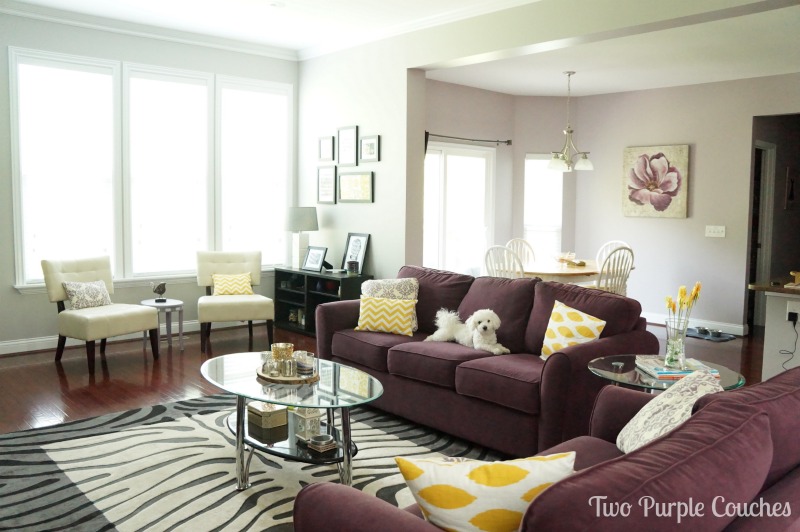 We do!