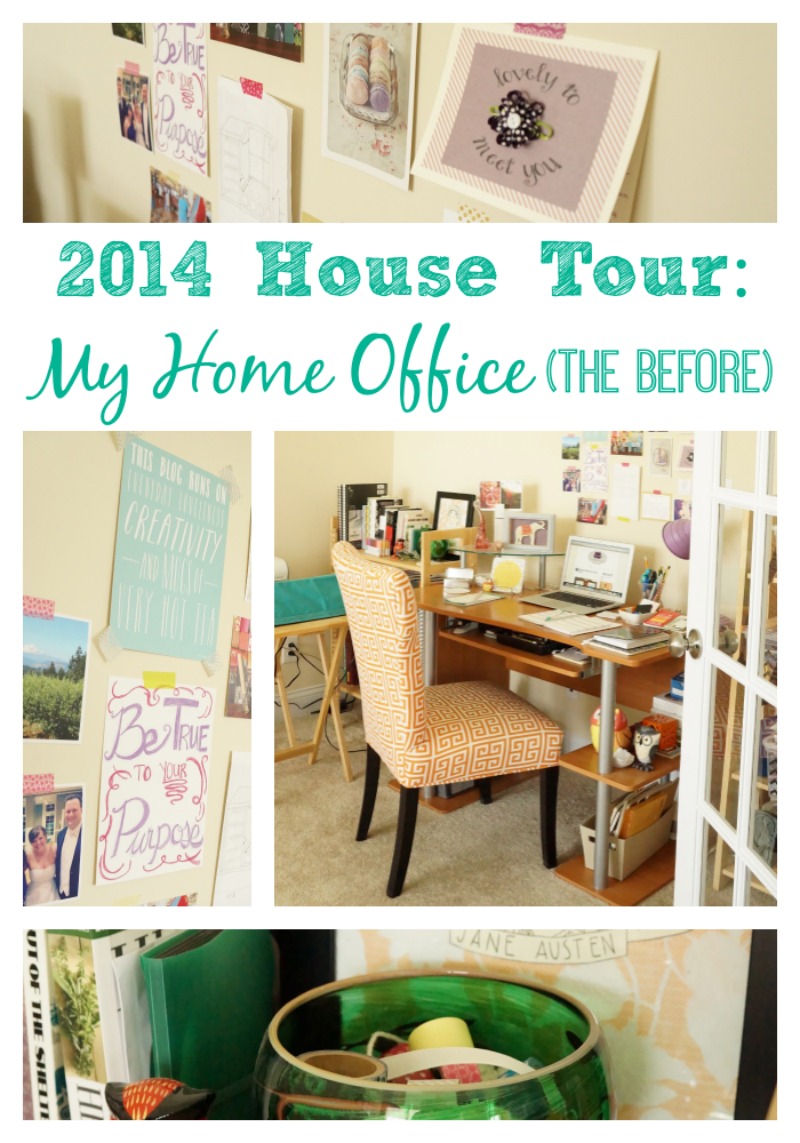 Happy Friday my friends! Today I'm sharing the next installment of my updated House Tour: my home office!
But first, I want to say congrats to Sheila G.! You're the winner of my Blogiversary Bash Giveaway! Whoo! Check your email for details!
Now, let's get on with the tour…
When we began our house hunt, I was adamant about one thing: I wanted my own room. Call it my only child tendencies, but I wanted a space all to myself where I could read, write, and create. Well, and now – blog! (Don't worry, Tom has his own room, too! His office is on our second floor in a spare bedroom)
Since we had some flexibility with the floorplan we chose from our builder, we decided that the formal living room on the first floor would be my office space. Or, as it will be called once it gets a makeover, the Liiiiiiiiiiiiiibrary. We had a wall and french doors added. And at some point in the building or post-move-in process, Tom said two beautiful, magical words that have been indelibly seared into my memory: window bench.
I have always dreamed of having a library. Floor-to-ceiling shelves stocked with rows and rows of books. A window bench is like icing on that beautiful, page-filled cake. And someday, this space will be my dream come true!
I don't think it's much to see right now. But, it's where all the blogging magic happens (when I'm not sitting on one of said purple couches, ba-dum-tsh).
Converting this space into the  Liiiiiiiiiiiiiibrary is the next big project on our list, though I may be speaking for Tom here; I think he'd prefer to avoid this project altogether!
Still to do:
– Add a built-in window seat and bookcase along the window wall.
– Add floor-to-ceiling, wall-to-wall built-ins to the wall opposite the window (where my desk is now): cabinets for the lower half, bookcases for the upper half. Oh, and a ladder. Because I'm only 5'0″, not because I want to re-enact this scene from Beauty and the Beast every. single. day. Oh wait, yes I do!
– Add crown moulding.
– Paint walls and hang art (I've built the color palette around that awesome magenta world map you can see above).
– Go nuts styling all the pretty new bookshelves.
– Sew a cushion and throw pillows for the window seat.
– Add a simple white desk to the center of the room.
And that's all! Doesn't sound too bad, right??
Sharing with