If you've been keeping up with my house tour updates, you know that so far we've covered the entry, dining room, and my office. (Don't worry, if you're just joining the tour, you can check those out here and here).
On today's house tour agenda: our family room and kitchen, i.e. where we spend the majority of our time. And where the namesakes of this blog reside!
Family Room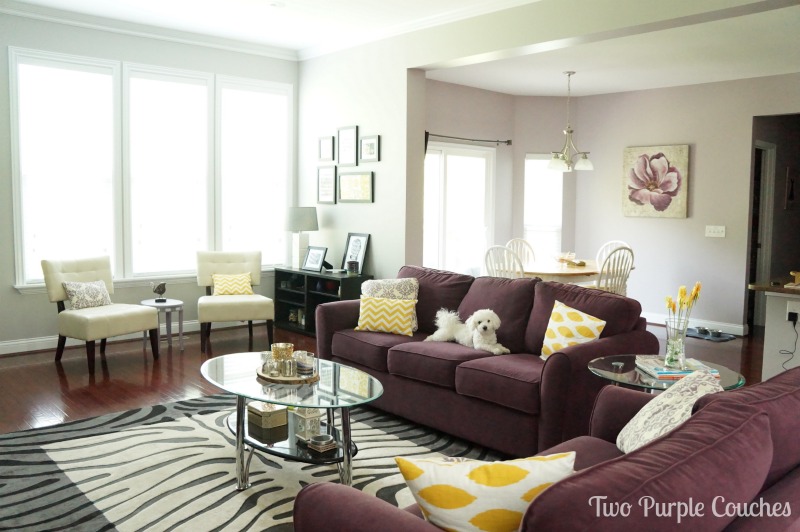 Yes, folks, I really do have two purple couches! Well, technically one purple couch and one purple loveseat, but that would just be too long for a blog name! And, if you're curious, they came from La-Z-Boy. No clue which model they were, though this one looks similar.
Our family room and kitchen are like one large space, which is awesome to live in, but can also be a challenge to paint and decorate. But I think I'm getting the hang of it.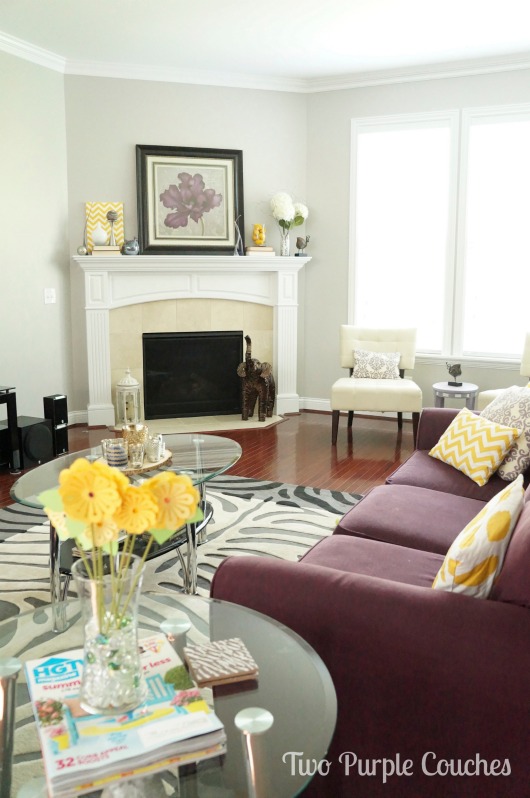 Our family room walls are the same color as our entry: Natural Gray by Behr. We wanted something a little different for our kitchen, but not so different since visually, these rooms can feel like one in the same. We chose French Lilac by Behr, and it's remarkable how well these two colors complement each other. People have even mistaken them for the same color!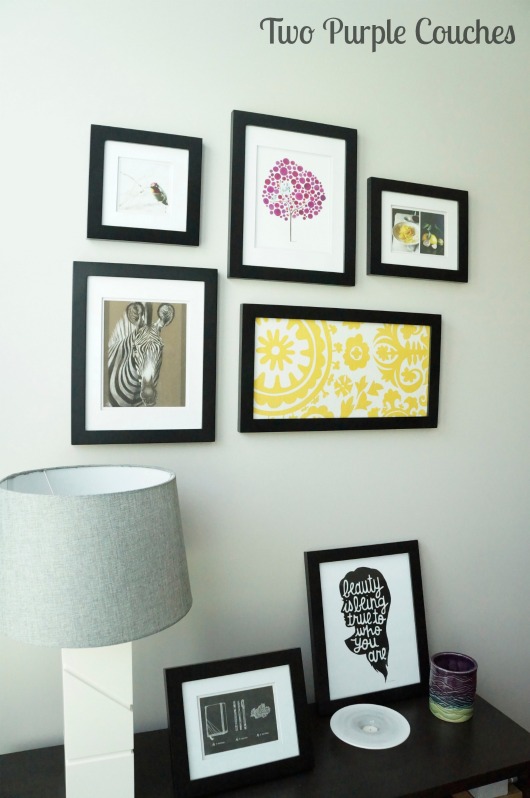 I hung this little gallery wall a while ago, and I still love it. (Check out this post to see how I did it). I may add to it, I may keep it just as it is. Depends on the day.
I put together this wood slice arrangement on my coffee table for Christmas, but I love it so, and so it hasn't changed much since December!
This wall has been so blank for so long, but not anymore! We added the white shelves over the weekend. This space still needs a bit of styling work, but I'll get around to that at some point!
Now let's hop over to the kitchen!
Kitchen
I love the size of our kitchen; we have TONS of storage, plus a walk-in pantry. We didn't even have a pantry in our old home (how I missed that during our showing, I'll never know), so that was on my must-have list when we were house hunting. This kitchen totally won me over. And we had plenty of choices for flooring, cabinetry and countertops, which was fun to play around with and imagine.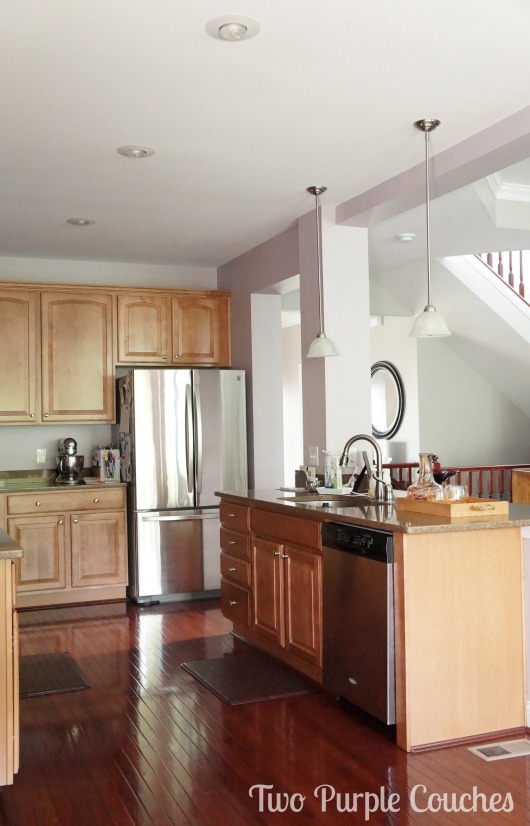 Our floors are cherry-stained oak, our cabinets have a maple finish, and our countertops are quartz, which I highly recommend. No annual sealing needed, they're extremely durable, and you can set a hot pot right on top of them!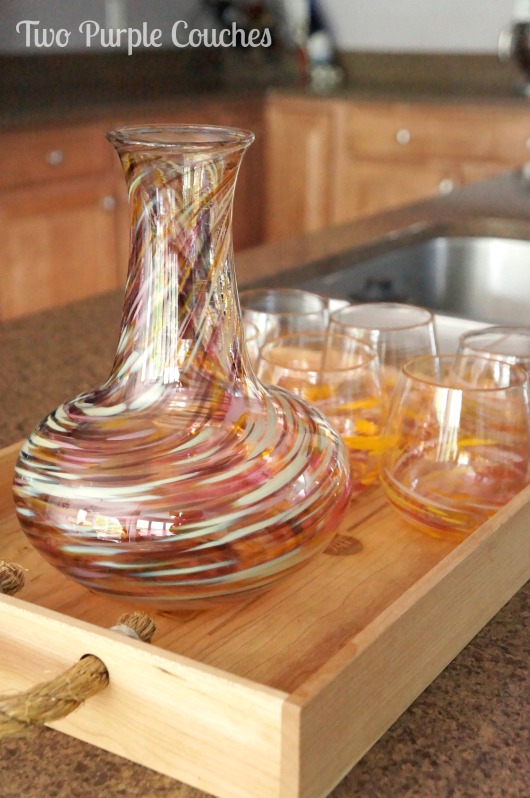 You can see more of the kitchen in the Kitchen Tour I did last Fall.
Well, that concludes the first floor of our home! At least, all the parts that are worth photographing. We've got a small hallway off the kitchen (you can catch a glimpse of it in one of the family room/kitchen shots above) that houses our pantry, half-bath, coat closet, and garage access. But, we have absolutely NO windows in that hallway, and I've deemed it absolutely impossible to photograph. I've tried, but all my shots end up looking creepy. So, sorry. Close your eyes an imagine a French Lilac half bath with the same cabinet color as our kitchen, a cream countertop and a brushed nickel 3-light fixture and boom! You've got it! Our coat closet holds… wait for it… coats. So, not much to see there.
Hope you're enjoying the tour so far! We'll head upstairs next week!
Sharing with: