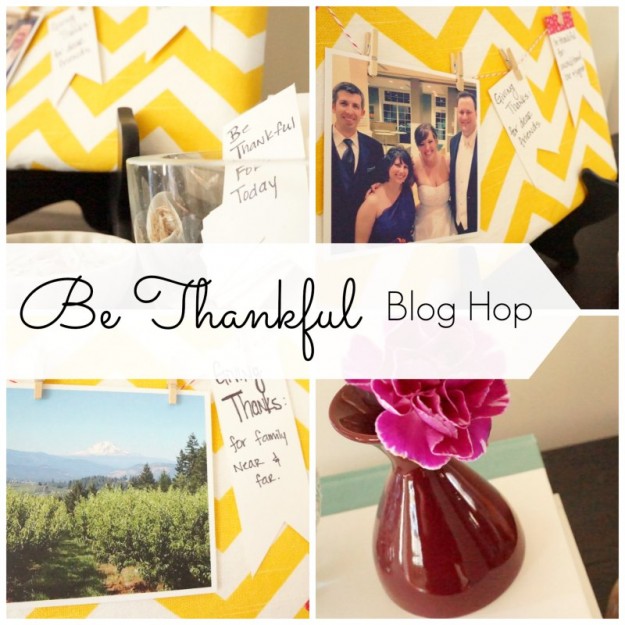 I've got to admit, Thanksgiving has never been my favorite of holidays.
Not because I'm ungrateful or hate turkey and mashed potatoes or anything like that. I love mashed potatoes, and I'd like to think that I'm a pretty grateful person; though maybe I don't outwardly express it as much as I could, or should.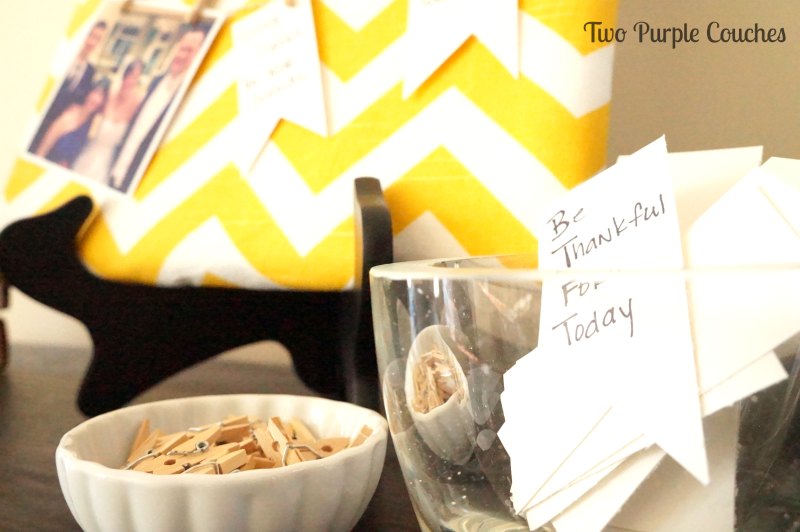 I've been struggling a bit these past few months; I'm juggling a lot of balls – all wonderful, amazing things that I love – but still, the constant in-motion can take its toll. And it's just in those ever-moving, dizzying moments that Life decides to throw you curveballs.
Those curveballs really make you stop a minute and think. About everything you've got; about all the blessings that constantly surround you, and the little moments and mementos you may have taken for granted.
I was thinking about all of these things leading up to today's Blog Hop. And I was thinking What in the world am I going to share? And then? They sort of meshed themselves together.
It's a simple craft, really. Just wrapping fabric around an artist canvas (heck, I taped it down with masking tape!), cutting a few lengths of baker's twine, and gathering up some scraps of paper. But? It means a heck of a lot more. And isn't this the point of the holiday season we're heading into? To remember our blessings, to pay forward our good fortunes, and to lend a hand where and when it's most needed?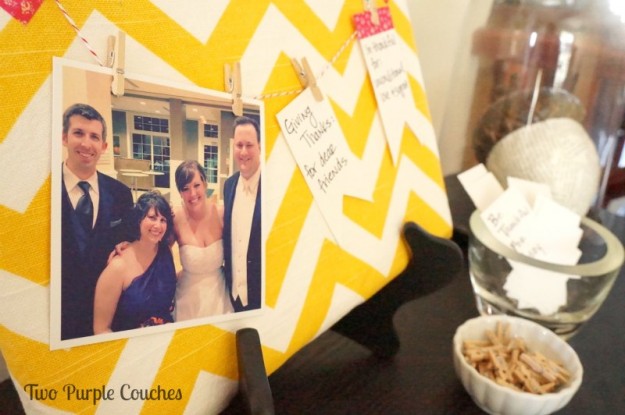 Thank You. For reading. For leaving little notes of love and encouragement. For bringing a smile to my face. For letting me be me. Thank you. For your friendship, and the incredible community we all create together.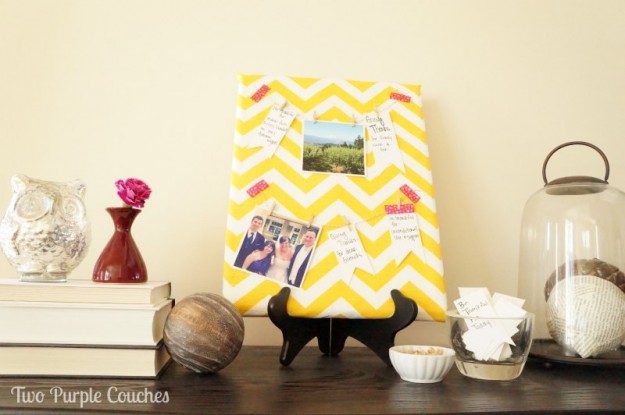 This month, among many other blessings, I'm very aware of how thankful I am for the wonderful people that blogging has connected me to, and the amazing experiences it has created. I'm thankful for you. 
Click any image below to visit my friends and see what they are Thankful for this Holiday Season…