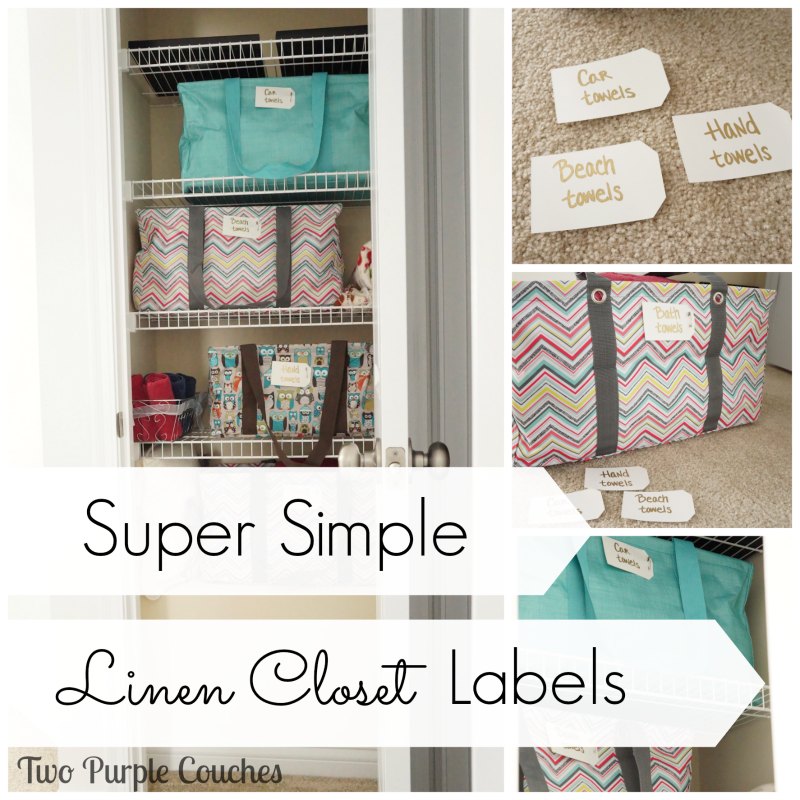 Seriously, folks, when I say super simple, I mean super simple. You might laugh at how simple these linen closet labels are.
But that's cool. Because these took me no time flat, and now my linen closet is organized.
I made these labels using the Silhouette Cameo I got for Christmas. This was the first official project I tried with it, hence the emphasis on simplicity.
To start, I selected a tag design from the free downloads I got when I hooked up and installed my Cameo.
I decided on a good dimension for the totes I'd be using, then copied and pasted the design several times.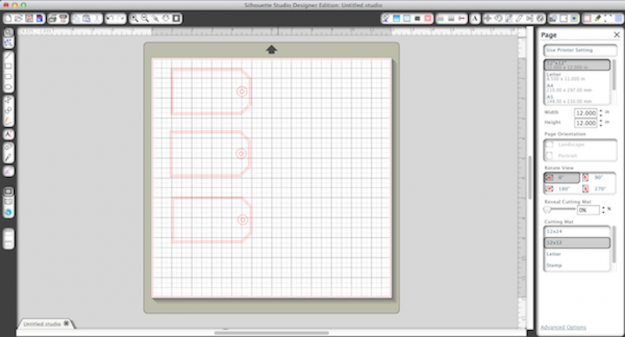 I followed the instructions to make my cuts, and peeled my design from my cutting mat. I used plain ole card stock. Like I said – I was going for simplicity!
Then I pulled out a gold paint pen and got to labeling. I realize that I could have used my Silhouette to cut the letters out of my tags, but I wasn't sure if they'd be readable.
We mainly use the linen closet in our upstairs hallway for storing bath towels, beach towels, holiday towels, etc. I had already sorted through our towels and organized them into a bunch of fabric totes I purchased through a friend, who's a thirty-one consultant.
Then I simply pinned my labels to the totes and shelved the towels we use most to be in easy reach.
And that's it! Super simple, right?
Sharing with: Lou Lou Girls
I'm really excited to be teaming up with a bunch of other awesome bloggers today as part of the very first Silhouette Challenge of 2014! All year long, we'll be bringing you fantastic projects inspired by each month's theme, and created using our Silhouette machines.
In case you haven't already guessed, January's theme is… ORGANIZING! Whoo! And we've got 36 – yes! 36! – awesome ways to help you get organized. Check out all these great ideas & inspiration, then get organizing!