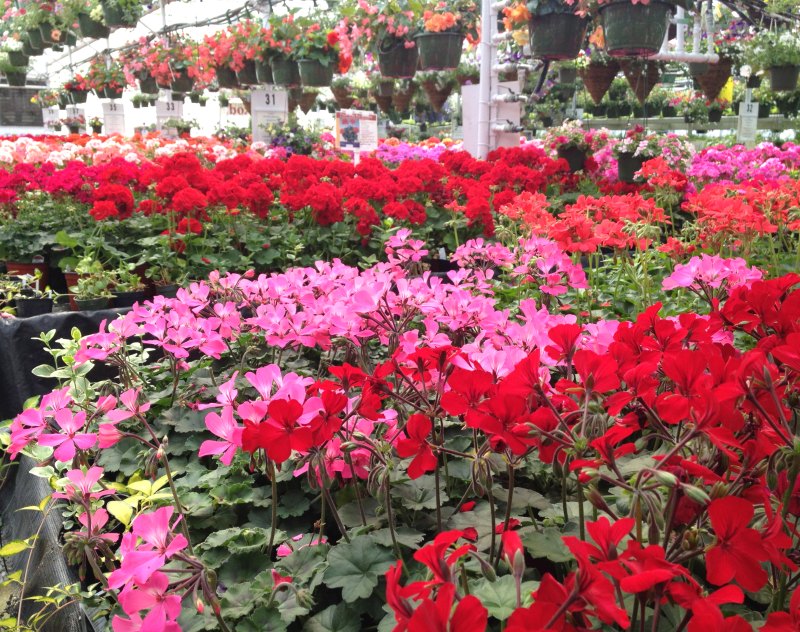 This weekend kicked off my absolute favorite event of the season: Spring Planting! I don't know what it is about roaming through greenhouses full of fresh blooms, but I love it. It's an instant mood-lifter. A sea of inspiration. My Happy Place.
I've also got a pretty cool DIY Vertical Garden project to share with you… read on for details!
Tom & I headed to our favorite local nursery to stock up on cheery new blooms for our yard, including plenty of these beauties:
Gosh I love me some dahlias! All of those layers of petals! They're amazing.
I dream of having a giant cutting garden one day, chock full of dahlias, hydrangeas, peonies, carnations, and gerbera daisies. Waves upon waves of glorious, colorful blooms bouncing in the breeze… but, I'm getting carried away. The reality is I've got 10 small dahlia plants scattered around my Knockout roses and Boxwoods right now, and all my fingers and toes crossed that they don't get obliterated by deer. But, a girl can dream, right?
Anyways, let's move on to that DIY Vertical Garden I mentioned!
Today I'm super stoked to be a guest blogging over at VRAI Magazine. If you haven't checked it out yet, VRAI is an online community that brings together expert bloggers from food, fashion, travel, lifestyle, DIY and more. And I am SO honored and exited to have been asked to contribute to their May 5th issue!
I whipped up a super special gardening project just for the occasion: a DIY Vertical Garden! Here are a few sneak-peek pictures. Head over to VRAI to get the full step-by-step of how I created it. Any guesses as to what I used to form the structure?? (and you can't click the link and then come back here to comment!!)