I honestly don't know who I'd be today without my mother. She's always been a role model, a mentor, a discipliner, and a friend. Even at 29, I still rely on my mom for so much, to teach me to sew, to tell me how to get stains out of clothes, and even to take care of me when I'm sick. So each May, I like to select special Mother's Day gifts to show her how much she means to me. If I don't make a gift myself, I hunt to find something unique and handmade with love. And I love that Umba offers so many unique handmade items, so I've rounded up some of my favorites that are sure to make your mom smile!
From jewelry to home, Umba features a beautiful range of handmade items curated from some of the most talented artists and makers around the country and the world.
I put together some small collections of gift ideas, all selected from Umba's current lookbook. You can check those out below, or shop Umba's full site here.
For the Gardener:
1. Lavender Air & Linen Spray / 2. Mod Planter / 3. Solid Lotion Tube / 4. Tea Towel /                   5. Rose Wraps Headband / 6. Three Rose Necklace
For the Decorator:
1. Banded Cotton Blanket / 2. Embroidered Citron Pillow / 3. LOVE Dish / 4. Patterned Ceramic Coaster Set / 5. Relish Candle
For the Fashionista:
1. Precious Stone Necklace / 2. Madeira Necklace / 3. Looking Glass Earrings / 4. Gypsy Bracelet / 5. Rose-Scented Solid Perfume 
For the Baker: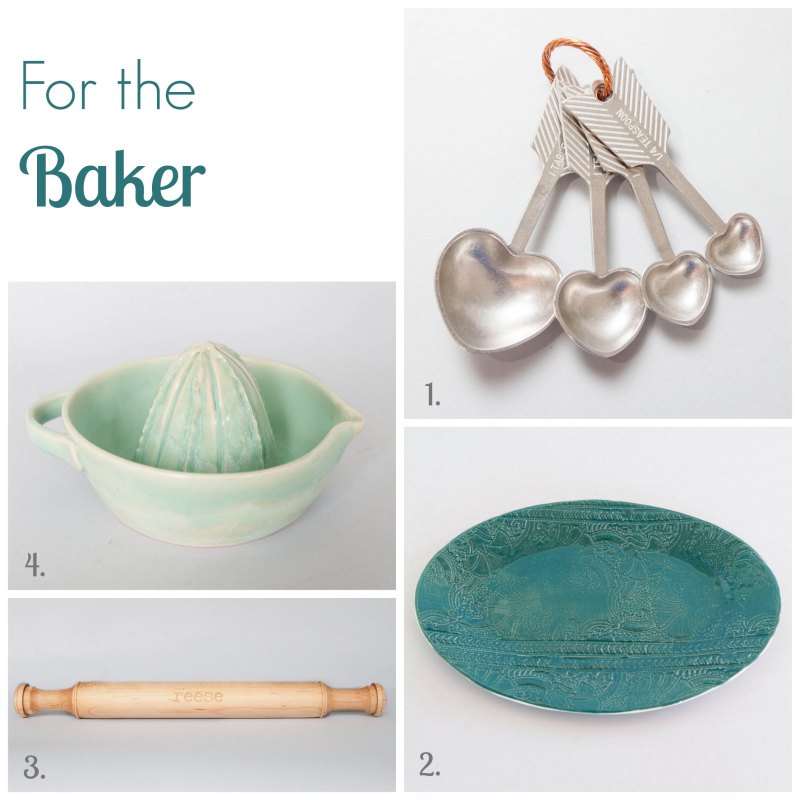 1. Heart Measuring Spoons / 2. Paisley Stamped Dish / 3. Personalized Rolling Pin /                   4. Stoneware Lemon Juicer
Of, if your mom is more about surprises and spontaneity, check out the Mother's Day Surprise Box, or try out an Umba Box subscription. Either way, you can't go wrong with gifting something special, unique and handmade!
Disclosure: As an Umbassador, I do earn a 20% commission on all purchases made through umba.com/emilykennedy. I am very passionate about supporting the handmade community, and all opinions expressed here are my own. I wouldn't share a product, artist or brand I don't believe in.