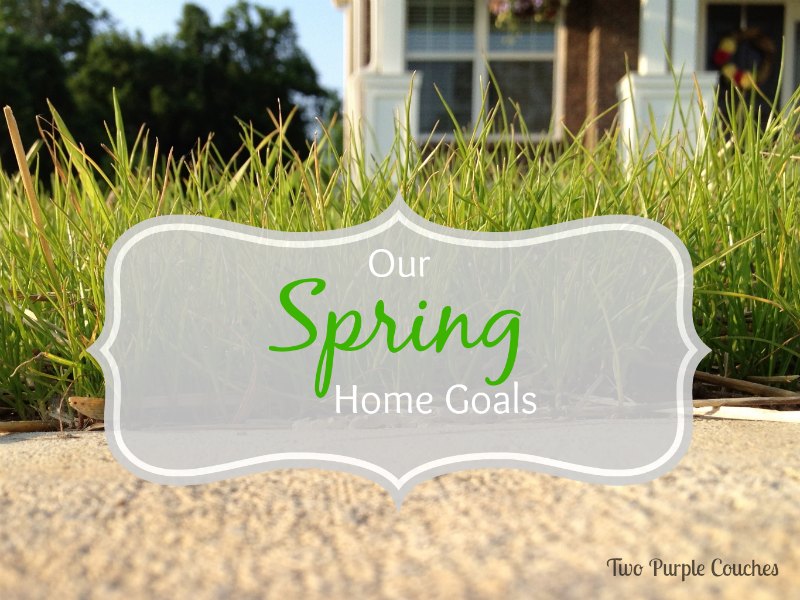 Despite the fact that there are still a few traces of snow on the ground, I have hope that Spring will soon be here. And with it, I have some house goals on our Spring To-Do list… besides the typical roof-to-basement cleaning.
If you remember back to our 2014 Home Goals, we've been making some progress. I haven't shared these updates yet, but we did purchase some lamps for our family room, and we finally found a dining room table! We're waiting on some additional chairs and accessories, but rest assured I'll be sharing the reveal with you when it's ready!
So with the arrival of Spring, I've got a couple specific projects in mind to focus on:
– Starting on the liiiiiiiiibrary built-ins. This could be as simple as settling on a building plan and buying supplies. Baby steps, people. Baby steps. 😉
– Finish out the dining room with art and accessories.
– Finish our new bedroom quilt with my mom.
– Paint our bedroom.
This seems pretty do-able in the next 3-4 months, right?
What's on your Spring Cleaning / Spring Doing list?