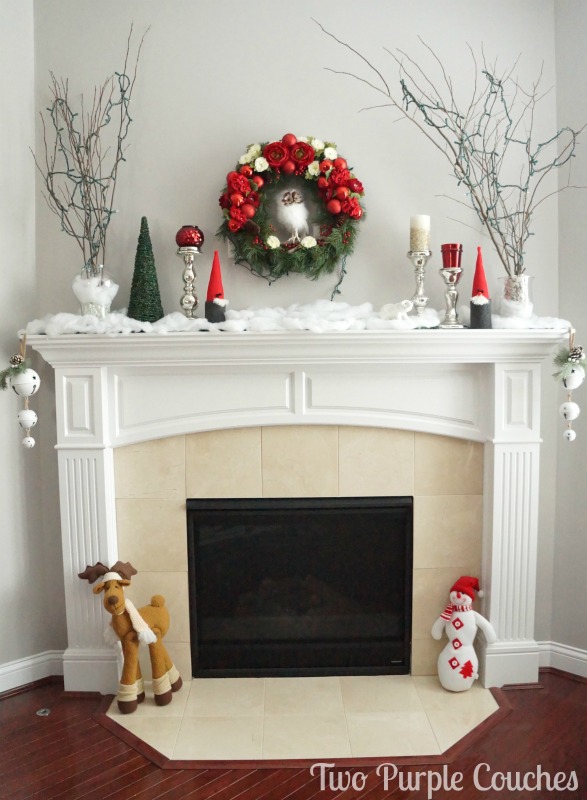 My visions never come to life as I expect them to. Take our Christmas mantel: for months, I was envisioning a sort of rustic woodlands type of setting. Plenty of evergreens, frost-covered branches, textures of wood and fur. Basically like Pottery Barn Ski Lodge. But, in true Emily fashion, that's not what I wound up with! Instead, it came to life as more of a Snowy Wonderland Christmas Mantel. But, it looks pretty beautiful (in my humble opinion), so I'm okay that I strayed from my own vision!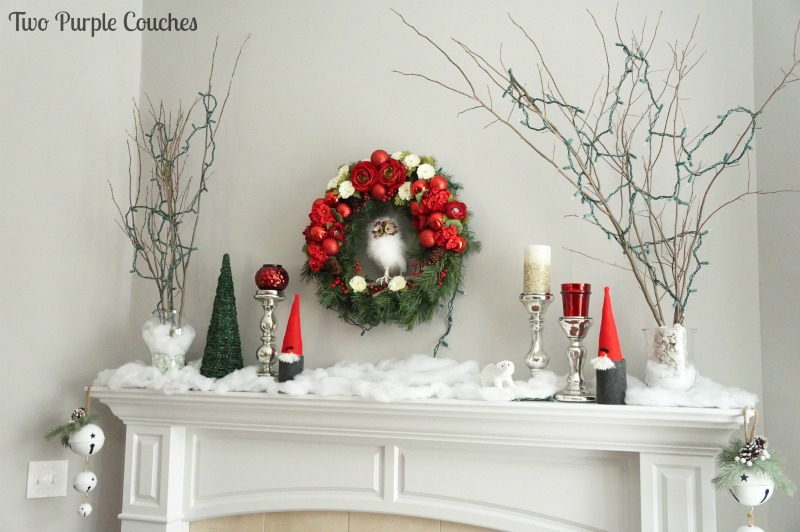 The mantel really began taking shape around this wreath that I purchased from Tom's aunt back in November. I love all of the red flowers against the evergreen, and of course that owl in the center is the absolute perfect touch!
After our Thanksgiving dinner (at the same aunt's house), Tom and I were inspired to try to replicate these branches ourselves. So Tom trimmed a few of our honeysuckle bushes, I dug out a few vases and strands of white lights and we got to work!
W placed the vases where we wanted them and then strung the lights through the branches. We needed two strands of lights, which were more than enough, s we worked part of a strand behind the wreath and laid the rest of the lights across the mantel. It gives a sort of uplighting effect when they're plugged in and it's beautiful!
Once each end of our mantel was anchored with vases full of branches, I began filling it in with other decorations I already had on hand. That's part of the reason why my vision didn't come to life as expected; I've got plenty of holiday decorations and wasn't in the mood to go out and purchase a new collection of items. Sometimes you just gotta work with whatcha got!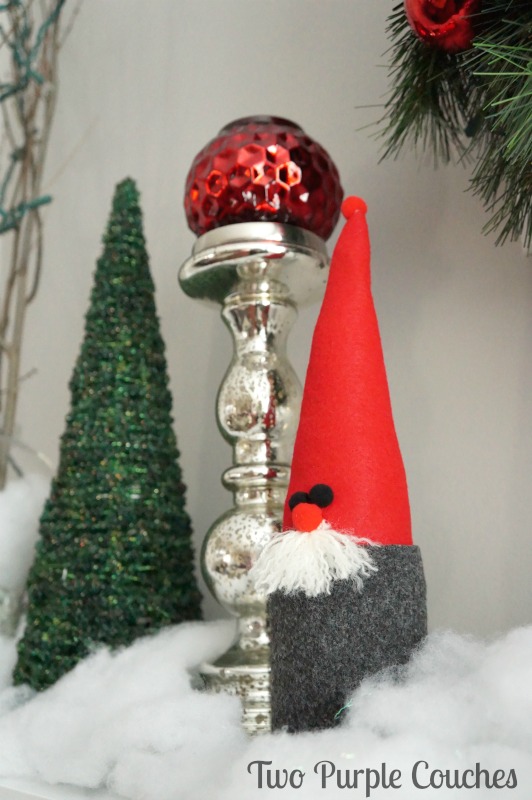 My felt trolls fit in perfectly with my mercury glass pillars and glittery trees! They add a nice air of magic, don't you think?
When I had everything arranged the way I liked, I topped the mantel with a layer of snow. And it looks amazing when the lights are plugged in! The snow softens the lights, so our mantel has this dreamy glow to it.
I may leave this up through February, I love it that much!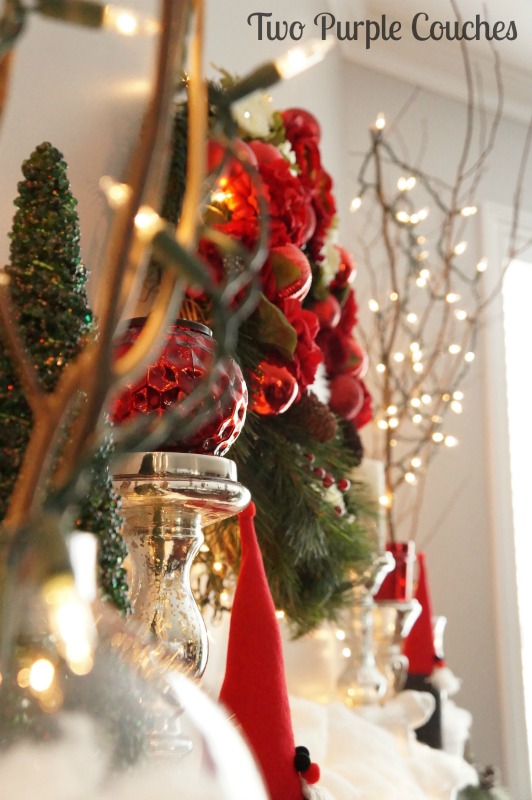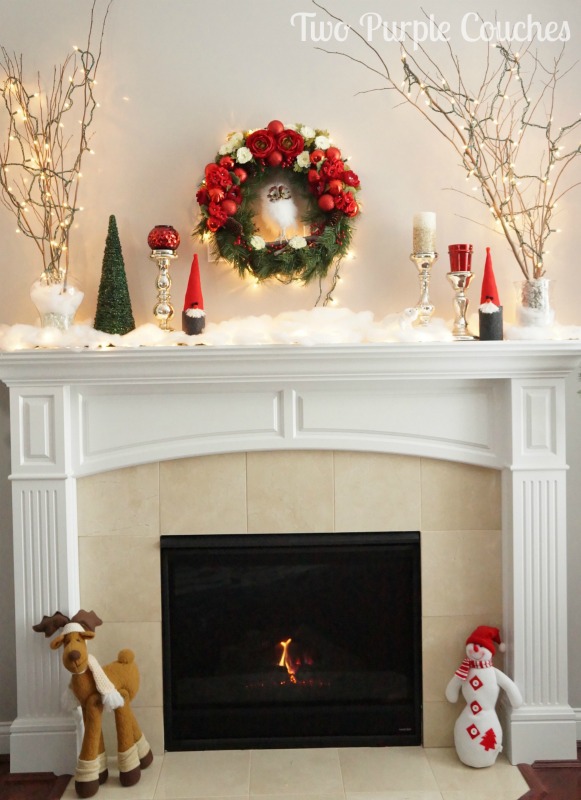 Sharing with: Outside the Box / Work It Wednesday