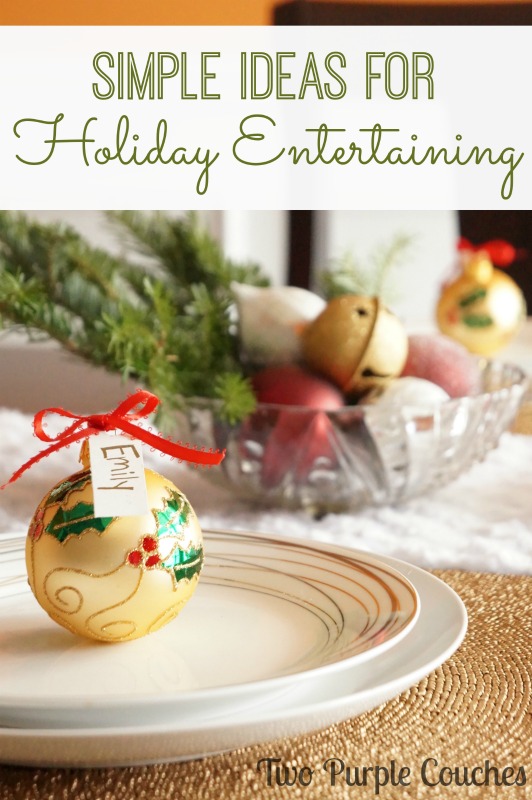 The holiday season is in full swing! I've been busy decorating the house and tree, and trying to get gifts purchased so I can start wrapping! I should probably also be writing up my Christmas cards… But when Fox19 asked me to come on and share a few holiday entertaining ideas, I just couldn't say no!
I'm guessing your calendars, like ours, are filling up with parties and dinners, some of which you may be hosting yourself. And with all of the other hustle and bustle happening this season, I thought it'd be fun (and hopefully helpful!) to share a few simple holiday entertaining ideas that you could put together quickly—even at the last-minute, if that's the case!
When you've got a large crowd coming to dinner, sometimes it's just easier to assign a seat for each guest. That way you know you've got enough room for everybody; or, if you've got a few friends or relatives who don't always—ahem—"get along," you can make sure they're seated at opposite ends of the table.
Making your own place cards doesn't have be an ordeal. If you've got a sheet of cardstock, spare ornaments and ribbon, then you've got the materials you need to make your own darling placecards.
Just cut a strip of paper from the cardstock, punch a hole in one end, write out your guest's name and tie it onto the ornament's hook.
I opted to write out my placecards with a gold paint pen. Because gold paint pens. But a permanent marker would be perfectly fine!
The same goes for table centerpieces. They don't need to be super elaborate or take days to put together. A pewter or cut crystal bowl filled with greenery (real or faux) and ornaments is a simple yet stunning way to set your holiday table. (If you used all of your spare ornaments to make placecards, then just grab some pinecones from your backyard!)
Layer in a few sprigs of greenery. I liked the look of just putting them to one side.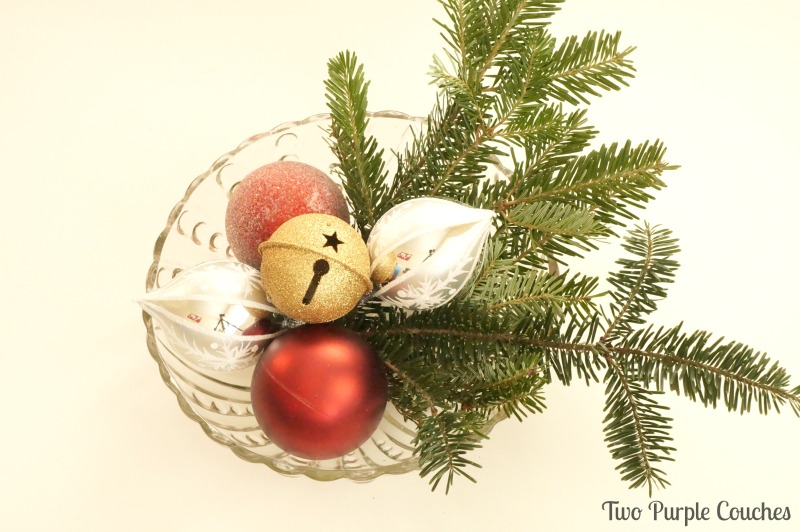 Then add a few different ornaments.
I prefer odd-numbered groupings, like 3 or 5. I don't know why, I just think it looks more interesting this way!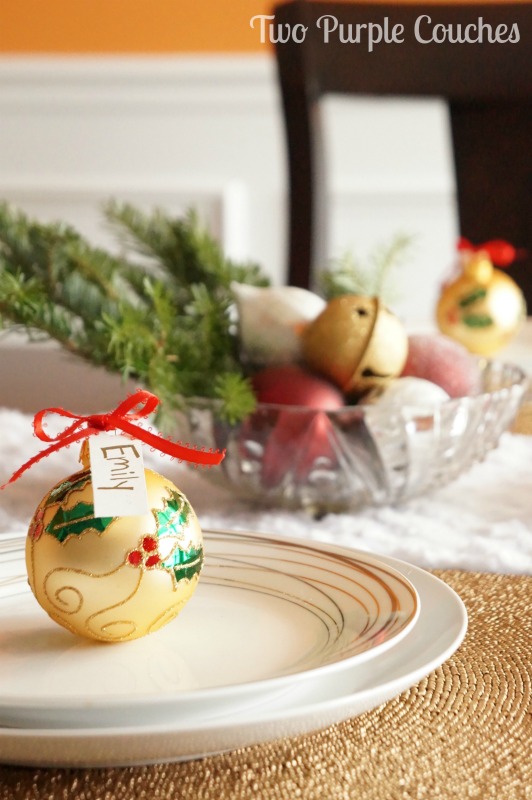 And there you go! A beautiful holiday table, created without a lot of time or trouble!
You can view my FOX19 Cincinnati video segment right here:
Cincinnati News, FOX19-WXIX TV
Do you have any favorite simple, go-to entertaining ideas?
Sharing with: Outside the Box / Work It Wednesday