Hooray, Hooray! It's May Silhouette Challenge Day! (Sorry, I think I'm having a bit of a Dr. Seuss moment).
This month's theme is… Flowers! If you remember last month's challenge, well… I sorta jumped the gun, didn't I? Whoops. But, I love flowers and floral prints, so for this month's challenge, I used my Silhouette Sketch Pens to create a set of Peony Prints.
I haven't played around much with my set of Silhouette Sketch Pens since I ordered them a few months ago, so this was the perfect opportunity to try them out and create a few pretty flower prints.
It is beyond easy to create a set of coordinating prints. I found out that you can even mirror your image in Silhouette Studio so you can create complementary sets!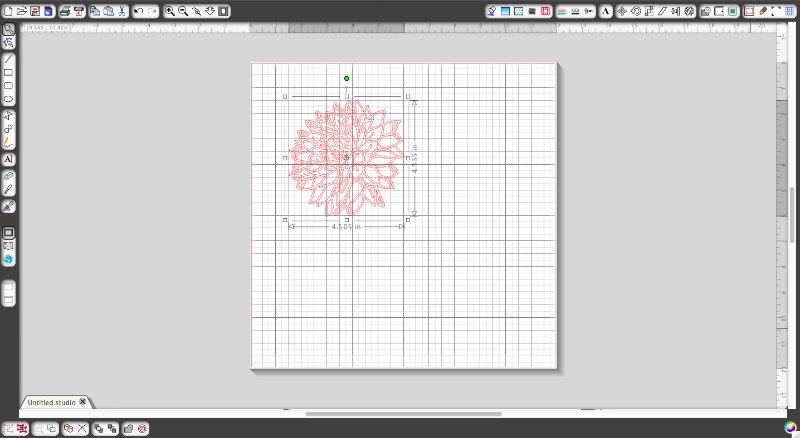 I browsed through a lot of flower designs before I settled on this one by Donna Downey. I enlarged it slightly, to about 4.5″ x 4.5″, then hit "print"!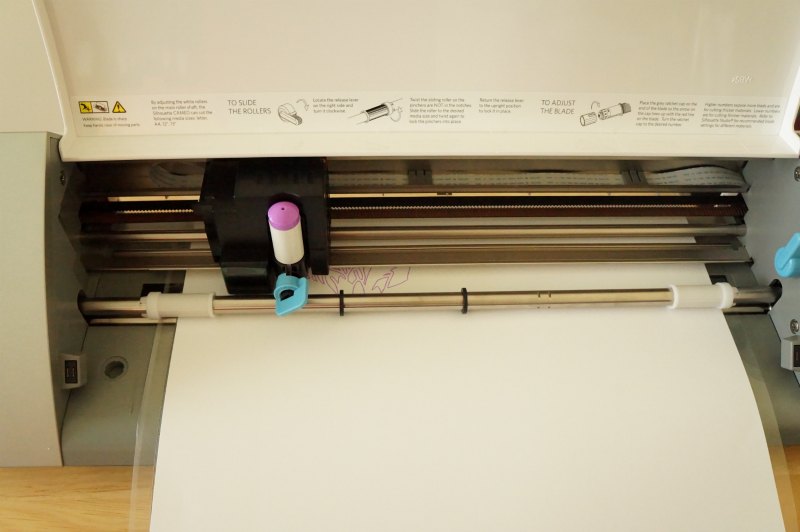 We're adding some shelves to a blank wall in our family room, and I thought it'd be neat to create two complementary prints: one using purple ink on white paper, and one using white ink on purple paper. I sent my first sketch through my Silhouette Cameo, then swapped out the sketch pen and paper, mirrored the image, and printed again.
To fancy them up a bit, I got out some glitter and glue (Aleene's Paper Glaze, if you're curious) and started accenting different parts and petals on each flower print.
And there you go: a complementary set of peony prints, created with Silhouette Sketch Pens (and glitter)!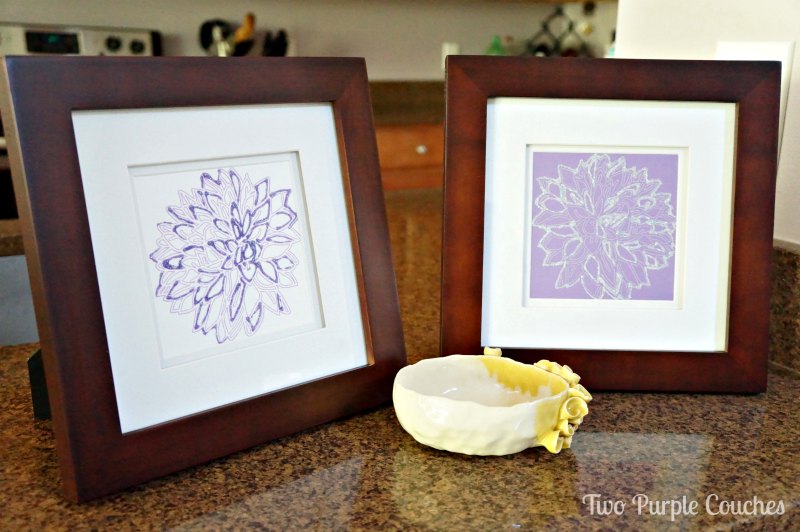 And now… even more flowery goodness brought to you by my other Silhouette-loving friends! My Silhouette Challenge buddies and I are all sharing projects on our blogs today. Check out more below for a wealth of Silhouette inspiration, and let your creativity blossom 😉
1. Create & Babble // 2. Kate's Paper Creations // 3. Please Excuse My Craftermath // 4. Tried & True // 5. unOriginal Mom // 6. Mama Sonshine // 7. Adventures in All Things Food & Family // 8. The Experimental Home // 9. The Outlandish Momma // 10. Whats Next Ma // 11. Dream a Little Bigger // 12. Silhouette School // 13. Creative Ramblings // 14. Our Rosey Life // 15. Bringing Creativity 2 Life // 16. Practically Functional // 17. Minted Strawberry // 18. Two Purple Couches // 19. Simply Kelly Designs // 20. Grey Luster Girl // 21. TitiCrafty // 22. My Mom Made That // 23. Architecture of a Mom // 24. My Paper Craze // 25. The Sensory Emporium // 26. Ginger Snap Crafts // 27. Mabey She Made It // 28. McCall Manor //