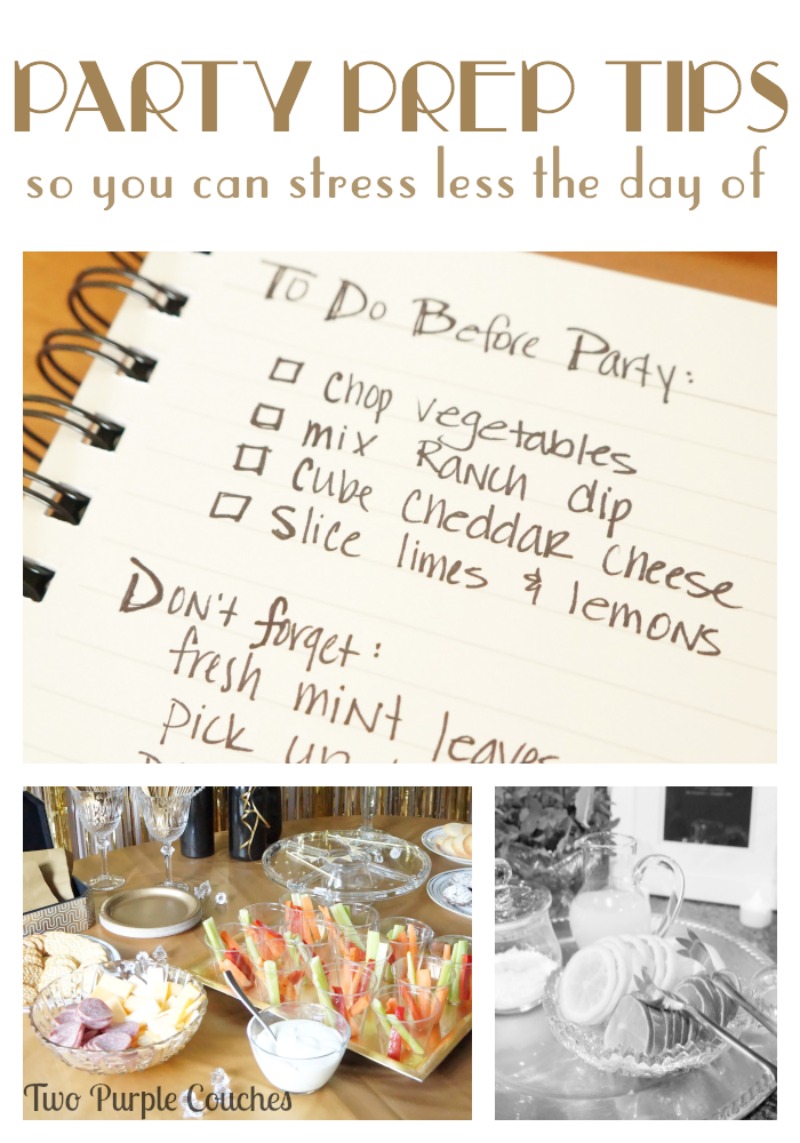 I love to host parties.
Well, okay. Let me rephrase that. What I really love is the idea of hosting parties. Because by the day-of, my to-do list is a mile long and things are nuts. From cleaning to decorating to prepping food, it always seems like I am "down to the doorbell" getting everything together. And it stresses me out like no other.
So when I was preparing for my big 30th birthday bash last month, I tried to help myself out and get as much as possible done as far in advance as possible. All the decorations were up days in advance and the house was 90% clean the day-of, so all I really had to concentrate on was food prep.
And I found a fantastic solution to help make sure 1.) everything made it to the table, and 2.) I wasn't scrambling around last-minute trying to find a bowl for this and a plate for that.
Are you ready for my ground-breaking party prep tips???
Sticky notes.
On everything. Every plate, bowl, tray, etc.
Is your mind blown? Cuz it should be.
You may be thinking that this scene looks like a crazy person with OCD tendencies lives here. And you may be right. But I tell you what, all these sticky note labels made the hour before party time SO much less stressful!!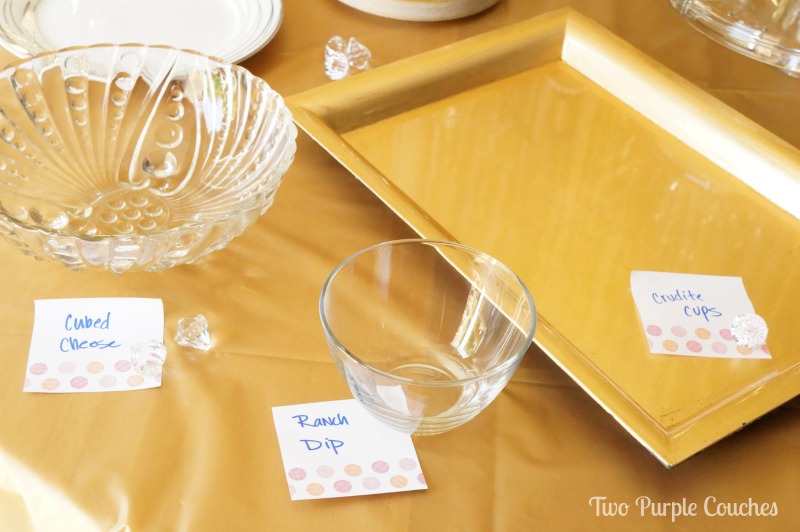 And if your mom like mine, she is always showing up early to help. (Thanks Mom!!)
So when Mom asked where the lime wedges should go or what to put the cookies on, it was all laid out ahead of time. All the serveware was set out and labeled.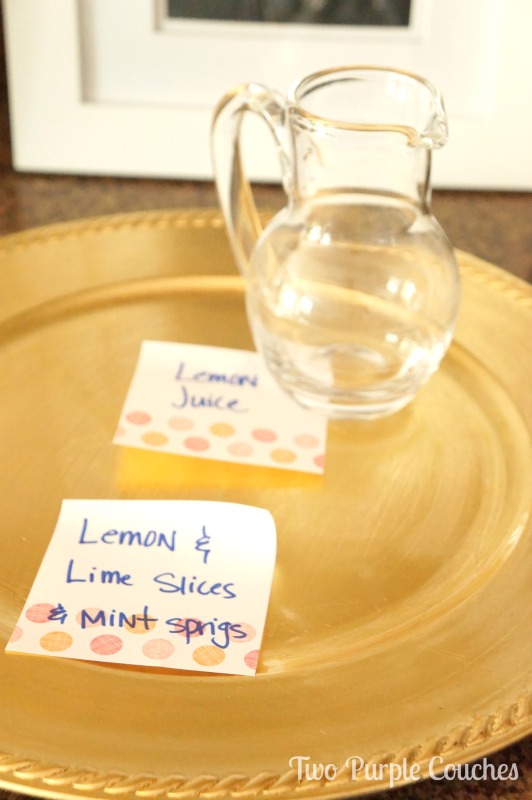 And I cannot tell you how helpful this was! Especially for my 11th-hour-of-party-prep sanity. I felt so much more prepared. And calm. And oddly empowered. And I could focus on more important things, like mixing up champagne cocktails for my guests.
I will definitely be utilizing this process again in the future. Maybe not for impromptu grill-outs, because then I really would seem crazy, but for any major holiday lunch or dinner, this will be a total sanity-saver for me!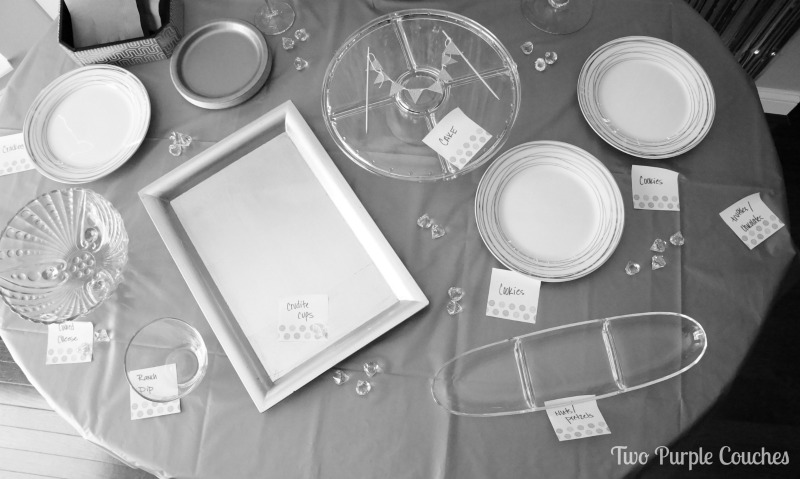 A place for everything, and everything in its place 😉 How nice.
And see, it all came together! Just like the labels said it would 😉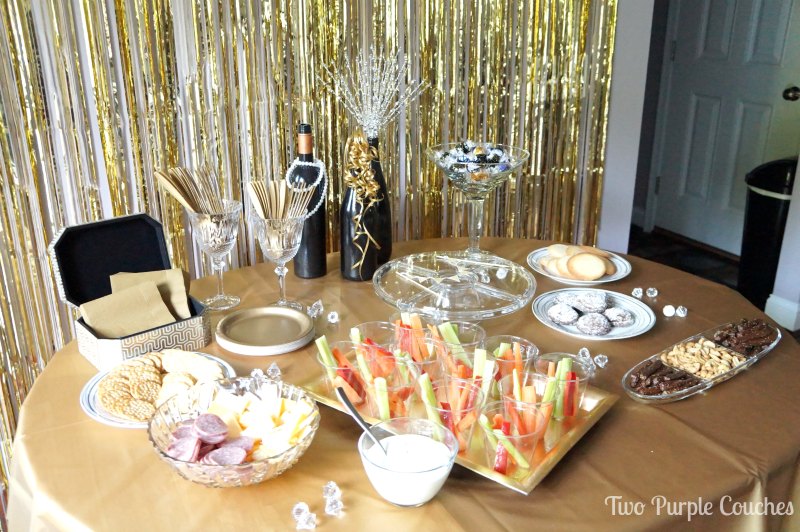 Do you have any party prep tips that help you streamline your to-do list? I'd love to hear them! Leave your favorites in the comments!
Sharing with: