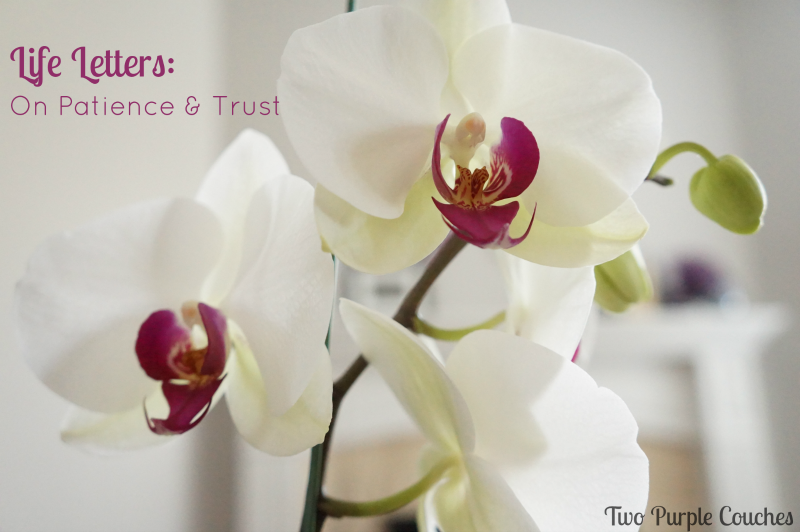 Have you ever tried to grow an orchid? They can be tricky. Even when the label says they're the easiest type of orchid to care for.
This particular, ordinary orchid has taught me an incredible lesson recently. One that centers around both patience and trust… two things that I am currently putting all of my faith in.
I came across this video on a friend's Facebook page of cochlear implant patients hearing sounds and the voices of their loved ones for the first time. Within seconds, I was bawling at my computer. Because I have witnessed this kind of incredible first for myself. Because hearing is something so easy to take for granted. Because miracles are possible.
As a boy, my dad contracted an illness which settled into his ears and caused him to gradually start losing his hearing. He starting wearing hearing aids when he was in his mid-twenties. A decade or so later, he was forced to quit his job as a teacher and counselor because his hearing was just too poor for him to interact properly with his students.
He has worn two hearing aids for my whole life. Growing up with a practically-deaf father was the norm in my house. While we didn't need to use Sign Language, we did need to look directly at Dad while we were talking to him (he became an excellent lip-reader), and often found ourselves raising our voices or repeating our conversations so he could catch all that was being said.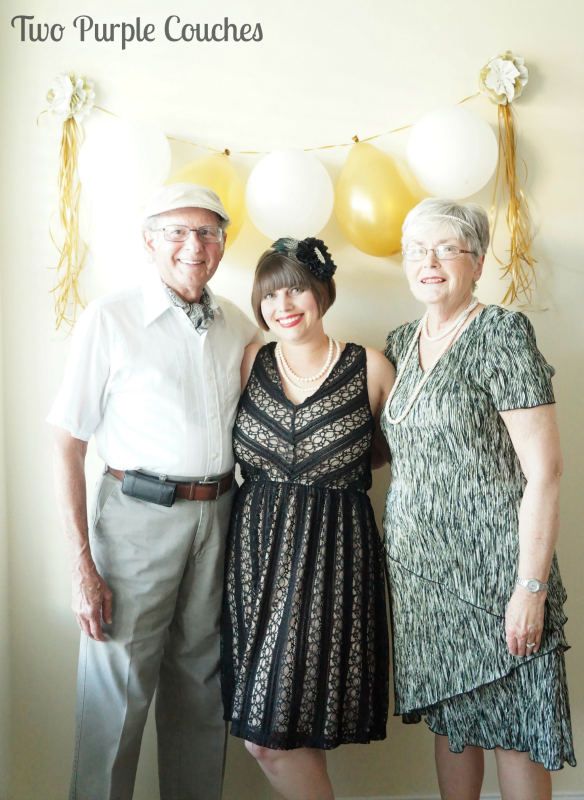 Before Tom and I got married, my father finally decided, somewhat against his will, to get a cochlear implant. His audiologist told him he was a perfect candidate, and we urged him to do it. Even though he was never completely deaf, there were clearly tons of sounds he hadn't heard in 40 or 50 years. I remember the first day his implant was hooked up… on the drive home we were at a stoplight waiting to turn. Dad asks, "What in the world is that clicking sound? Do you hear that?" It was the turn signal. He'd never heard the turn signal sound before.
It's moments like that, and the touching moments in that video, where you realize just how much you take your hearing for granted. The chirping birds that wake up you a little too early on a Saturday. The laughter and shouts of the neighborhood kids playing outside. The sound of coffee brewing in the coffee pot. These daily soundtracks are easy to overlook. But some people never get to enjoy them.
Are you still with me? Do you want to know why I'm telling you this story?
I found out in January that I have a tumor in the inner portion of my left ear—around my cochlea. It's called an acoustic neuroma. And while it's a benign tumor, there are still risks associated with it, given its close proximity to my brain. So, it needs to be removed.
In the middle of April, I'll be having surgery to remove it. I'll be in the hospital for several days, and recuperating at home for several weeks. One of the side effects of this surgery is that there is a 50/50 chance I will be deaf in my left ear following surgery. I know I'll still have a functioning right ear (that so far, looks clear of any issues), but this has still been a difficult diagnosis for me to hear (yes… I see the pun…)
My whole life, I've wondered if I'd end up losing my hearing like my dad. I thought, being in my 30s, that I was in the clear now. So to discover this random, rare tumor has been a bit of a shock, but also a confirmation of something I've always wondered about. There is a teeny tiny chance that this tumor is related to genetics; I will probably be having testing done to figure out if it is for sure.
I've also never been in the hospital overnight, so to say I'm not completed freaked out by this surgery is a total lie. I'm super nervous. But, I also have tons of trust in my surgeons and know I'll need lots of patience to get me through the recovery process. Much like I've had to have in this orchid.
I bought this plant sometime in the first year or so that Tom and I were married. It was covered in beautiful blooms when I brought it home, and I diligently moved it all over our condo to try and find the best spot for it. When the blooms died, I read up on how to care for it, how to prune back the stem, how to put it into a dormant state, and how to revive it to encourage it to bloom again.
But it never did.
It grew new leaves and roots like it was nobody's business. But despite my fertilizing, trimming and repotting, it just couldn't be convinced to bloom again. Yet I didn't want to give up on it. So I stuck it in the best place I could think of when we moved – the master bathroom. Where it got plenty of indirect sun and tons of humid air. Once a week, I'd wipe off the leaves with a damp paper towel and water the soil. And lo and behold, after years of patiently waiting… a few weeks ago it finally sprouted a new stem. Then little buds formed. And slowly, they began opening, one by one.
I'm glad I didn't give up on this orchid. I'm glad that I waited to see if this plant had more beauty in store. And I'm glad I had the patience to trust in Nature's process. Because it all worked out in the end.