Well, folks, my weekend kind of got away from me. And the diy that I had planned to do got started, but not finished. So, I figured there's no better time than the present to bring you another Life Letters segment. And this one is on balance.
How appropriate, right?
I don't have great balance. I can do a hamstring stretch or warrior pose okay, but I wobble a fair amount. And when it comes to keeping all of the aspects of my life in balance. Whew. Let's just say, more often than not lately, I feel like I'm coming apart at the seams.
So, I made a decision. A sort of big decision that I hope will help me gain/re-gain balance: I decided to cut down from full-time to part-time.
A lot of this was driven by the fact that I want to spend more time here with you, focusing on our home projects, diys, and growing this blog. Because I get immense personal creative satisfaction out of this blogging thing. And I think that maybe, just maybe, with a bit of elbow grease and a lot of dedication, it could be something someday. Maybe not Young-House-Love-Collection-at-Target something (umm… how cool would that be!?), but something pretty cool.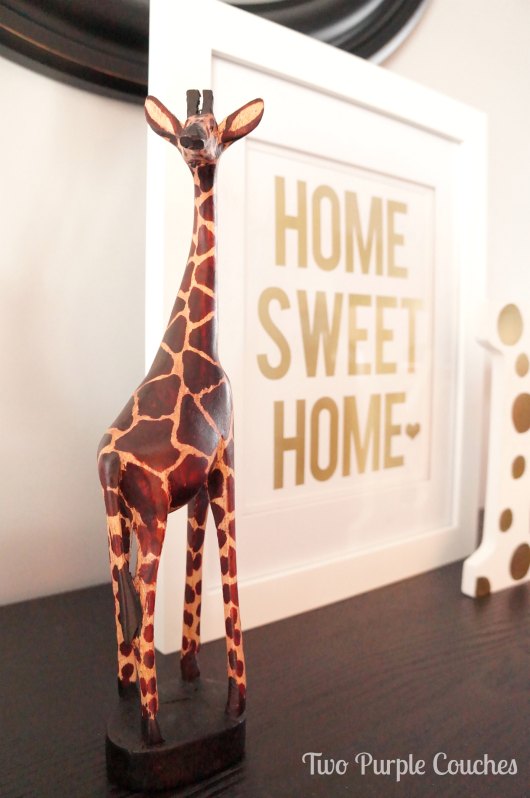 But I also made this decision because I feel so hurried All. The. Time. And I'm tired of it. I'm tired of my mind constantly running a million miles a minute. I'm tired of feeling like I need to go-go-go and check off all the items on my to-do list at once. I'm tired of pushing family time to the back burner because I have work to do. I'm tired of eating dinner at 9pm (or 8:30 pm, as is the case while I'm writing this. Yes, I'm typing and eating at the same time. Let's hope I don't get taco filling in my laptop keyboard!). And I'm tired of being tired all the time.
I'm turning 30 in June. And while I'm not one to get all dramatic over milestone birthdays, this one is definitely making me stop and think. About where I am in life: in my relationships, in my career, in my pursuit of personal passion, and what I want to focus on in my next decade. (Anyone else humming Tim McGraw's "In My Next 30 Years"? No? Just me? Oh well)
And I want to focus on balance. On finding the right kind for me, and practicing it daily.