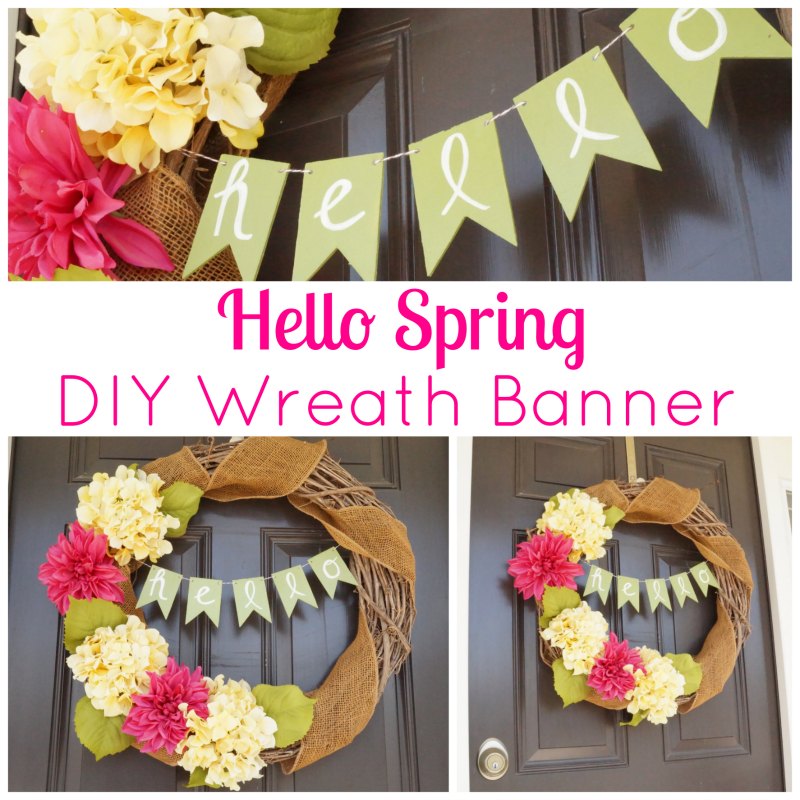 Now that signs of Spring are actually starting to show (!!!), it was time to dust off my faux hydrangea-and-dahlia wreath for our front door. Only problem was, it felt like it needed something extra. Enter a super easy diy banner, inspired by my friend Lauren.
This wreath was one of my first crafty projects for our new home. It even pre-dates this blog! I love the bright yellows and pinks of the faux hydrangeas and dahlias, but it just felt like it was missing something. So I figured I'd spruce it up a little, and once I saw Lauren's super-cute, super-trendy wreath, I knew exactly what mine needed!
(If you follow me on Instagram, you saw a few sneak peeks while I was working away)
A handful of wooden flags, a few coats of paint, a few coats of Mod Podge, some baker's twine, and voila! I had a cheery little banner!
Because what's better than a sweet little message to welcome you inside!?
I think I might start using our front door instead of our garage entry, just so I can enjoy this happy message on a daily basis.
I love it when the simplest projects give you the best results!
Sharing with: Monday Funday / Best of DIY