A new year, another month of delightful handmade surprises delivered to my door!
This month's Umba Box brought two very appropriate products my way: a 2014 desk calendar by PrintSmitten, and a candle by Paddywax.
I have to have a desk calendar. I can't function properly without one. When I was younger, I was all about the cute puppies and horses, then I moved into I Love Lucy and Shakespeare trivia, and now I'm loving fun, modern, patterned calendars. So this one by PrintSmitten is totally up my alley. The monthly patterns flood onto the backs of each card, so after the month is up, you can frame them for fun little pops of colorful abstract art! Love it!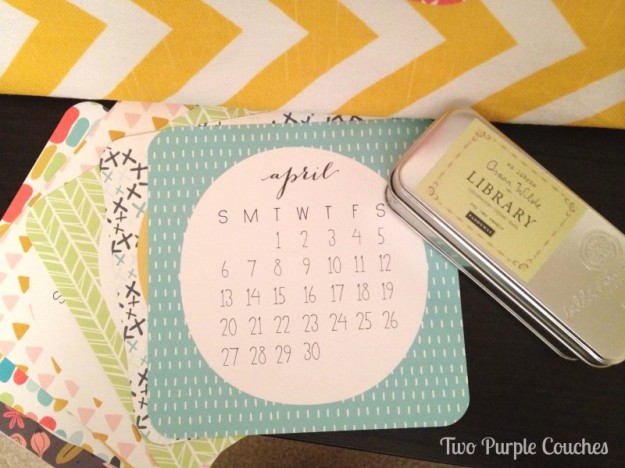 Let's talk Paddywax. First off, the brand name? Genius. Secondly, this collection of candles is called the Library collection. And you know how much I love referring to my home office as my Liiiiiiiiiiiiibrary. It was meant to be. This particular scent is "Oscar Wilde." They also offer "Jane Austen", "Charles Dickens", and more authors. Amaze-balls.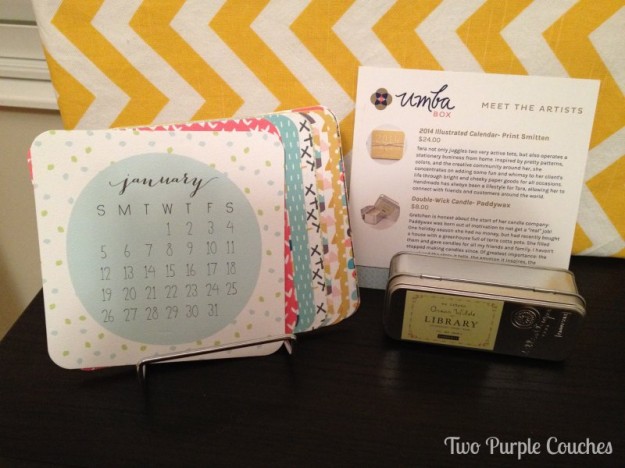 What handmade lovelies are you loving lately? Is there a particular author you'd like your home or office to smell like?