In addition to having Home Goals for this year, I also have some blogging goals. Though, as I think about them, I guess these could also be phrased as personal goals.
I have big dreams for this blog, as I'm sure most bloggers have for their blogs. But I know I can't get there without a lot of hard work. I'll admit, blogging is a lot more work than I expected it to be. But I've also learned that you get out of blogging what you put into blogging.
I know a lot of people choose a word to focus their year around. I tried to come up with one, I really did. But, I could only come up with four. But these four form a sort of mantra for me to chant and meditate on this year.
Quality
Though it may not come through on all my projects, I am quite sure it has come through on some: I have a bad tendency of rushing through things. Get it done. Check it off the list. Move onto the next thing. Go, go, go. In addition to slowing down, I need to focus on quality. I want your experience here to promise great quality – quality craftsmanship, quality community, quality writing, quality photos, etc.
Consistency
I'm a bit of a dichotomy. At my day job, my calendar is a testament to the percentage of my personality that tends Type A: it's color-coded per activity and scheduled to the nearest quarter-hour. I have to bill all my time spent on projects, so I need a rigorous structure to be sure my timesheets are accurate. It's a system that works extremely well for me. But somehow, this personality doesn't come home with me. At home, my calendar is hap-hazard, spread out between hand-written notes tacked to our fridge and appointments in the Calendar app on my phone. Which means my editorial calendar for the blog is a hot mess. This year, I am planning ahead! I've got a brand-spankin' new weekly planner plus some awesome planning sheets that I am already loving for brainstorming ideas.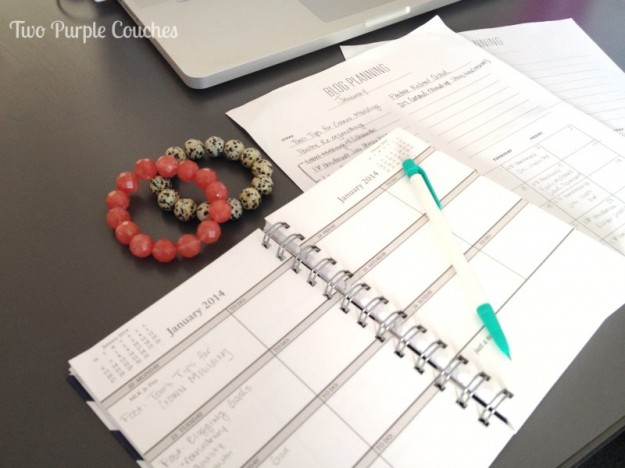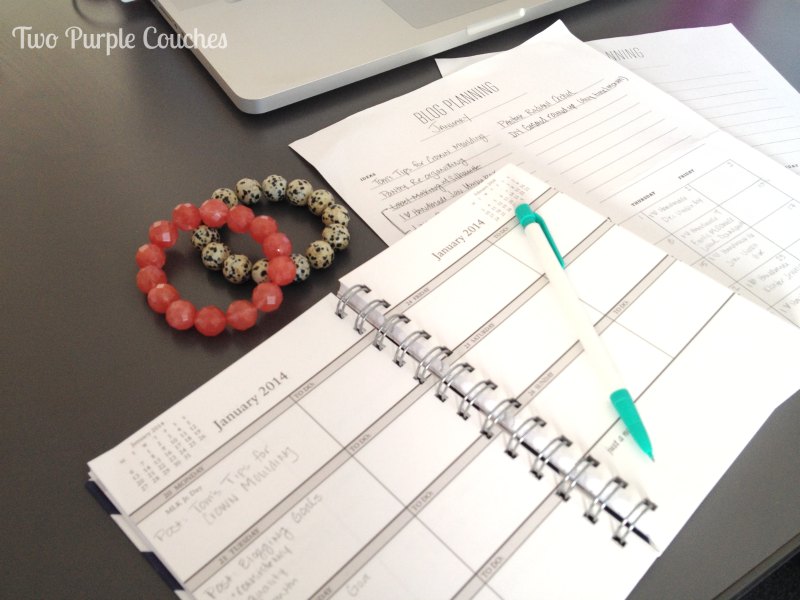 Patience
See Quality. This should probably be my word for my lifetime. I need to practice more patience. Take my time. Good things come to those who wait. Take a few deep breaths and try not to stress out about the fact that this project isn't started or that room hasn't been painted yet, or the fact that the laundry's piling up and the dishwasher needs to be emptied. It will all happen, in due time.
Persistence
Good things come to those who wait, and never stop trying is how that saying should end. You can't just wait around for opportunities to fall in your lap! You need to pursue them, and have patience that they'll all work out. Blogging success certainly can be an overnight sort of thing, but most of the time, it isn't. But if I keep chugging away, I know I'll get further today than I was last week, last month, and last year.
Whew! I guess I have a lot to do this year, huh? But I'm excited to dive in head-first, and see where the year takes me!
Do you have one word you're focusing on this year? Or four like me? If you're a blogger, what key goal would you like to accomplish this year?