With January underway, it only makes sense that I share the contents of my December Umba Box! Haha! I kind of forgot with all the hustle and bustle of the holidays.
So, without further ado, here you go: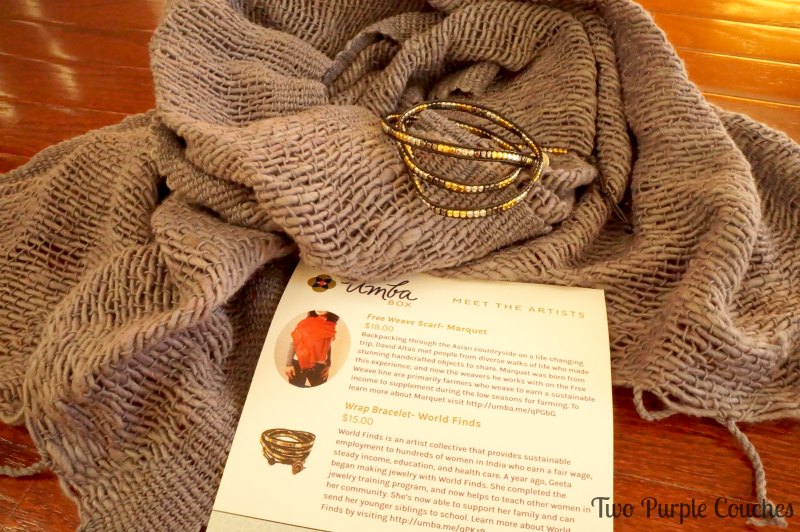 December's Umba Box featured a hand-woven Free Weave Scarf by Marquet, and a metallic Wrap Bracelet by World Finds.
I haven't worn the scarf yet (I'm weird and like to wash everything before I use it), but I love the texture of it. And it's a purpley-gray, so duh, it's perfect for me! The wrap bracelet is awesome; I've worn it several times, and will probably rock it tonight. Gotta have some sparkle to ring in a new year!
You can learn more about Marquet here, and about World Finds here.
If you'd like to sign up to receive your very own Umba Box (because who wouldn't!?) you can go here.