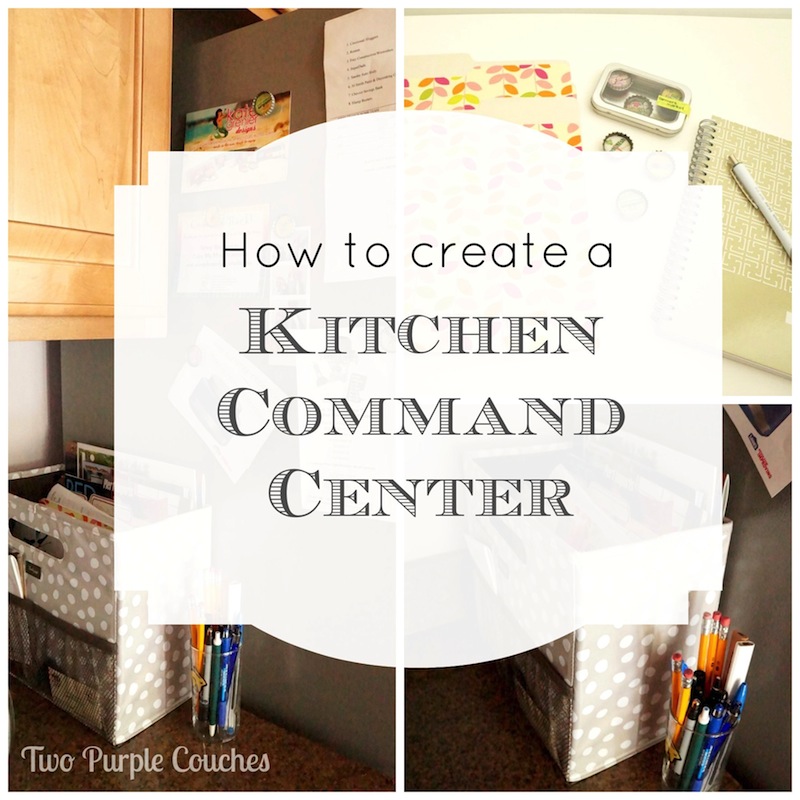 If you saw my Kitchen Tour last week, you may have noticed this little nook by the fridge:
I've turned this nook into our new "Kitchen Command Center." Probably a rather dramatic name. But it's sort of alliterative, and I was an English major. So this is what you get!
This was our old countertop solution. While it worked, it didn't work great. It quickly became a receptacle for Counter Crap & Clutter, especially given its spot on the island. So I decided that moving the filing system would, theoretically, help reduce the amount of clutter that piles up on the island. And, a solution that would "hide" things a bit better also wouldn't be a bad idea. My neighbor inadvertently came through with the win when she recently hosted a Thirty One party, and I bought this new counter-worthy file folder holder. The folders tuck down in there perfectly, and I like the little pockets on the front to stash business cards, important receipts, a notepad, or other things you need to keep handy.
If you're curious, my current folders are labeled: To Do / to File, Bills to Pay, Stamps & Envelopes, Retailer Coupons, and Paint Swatches.
Want to make your own Kitchen Command Center? Well, it couldn't be easier!
The side of the fridge is perfect for hanging calendars and sports schedules, coupons you don't want to forget to use (huzzah for free paint samples from Lowe's), photos, etc.
If you're curious, the file folders & notebook (which I turned into an address book with colorful page tabs) are from Target and the magnets are by Kate Grenier designs.
Do you have a Kitchen Command Center? What are your tips for reducing Counter Clutter?
Linking up to:
Give Me the Goods / Lou Lou Girls