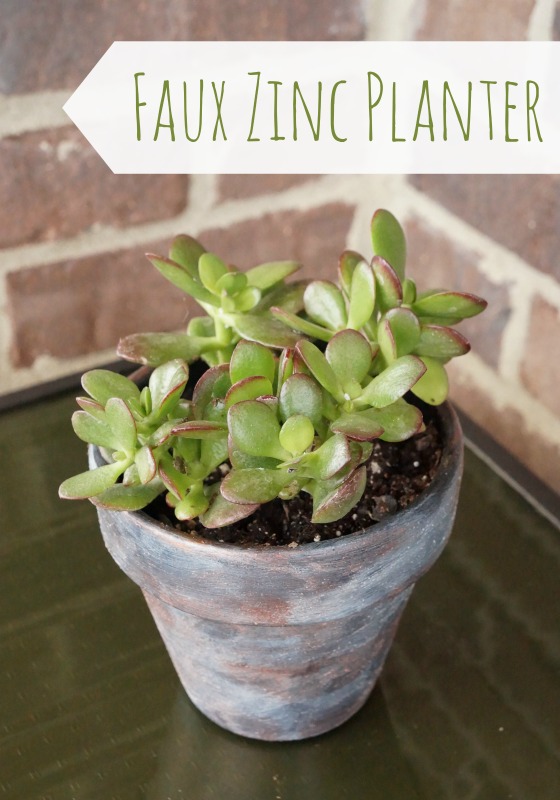 This article was originally published in the July 2015 Issue of VRAI Magazine.
Ever since I moved out of my parents' house, I've been working on cultivating a green thumb. I grew up watching my dad's gardens thrive—from banks of carefully-tended rose bushes to vegetable beds full of juicy tomatoes—and each spring I look forward to getting my hands back in the dirt.
One of my favorite ways to garden is container gardening, which came in very handy when my husband and I lived in a 3rd floor condo unit for a few years after getting married. I love the versatility of container gardening, and I also love the DIY opportunities that come along with it. Because let's face it, fancy planters are expensive! But with a few bottles of paint and affordable terra cotta pots, you can DIY your containers any way you like!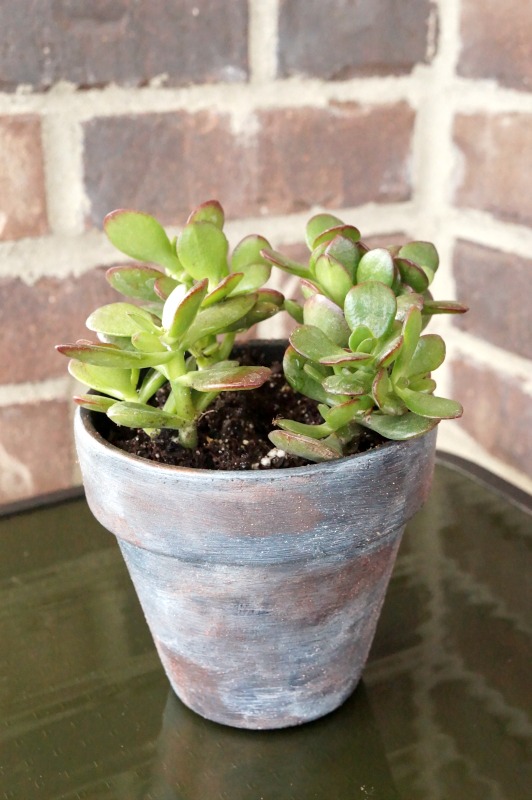 I particularly love the look of these faux zinc planters. It feels a bit vintage and a bit industrial. I layered several different paints to achieve this look.
Let me walk you through how I did it.
What you'll need:
terra cotta planter
spray primer
craft paint in black, silver or gray and brown or bronze. I'd suggest using Patio Paint or other paint formulated specifically for outdoor use.
paint brushes and/or spouncers
How to paint a faux zinc technique:
Start by giving your pot a nice coat of primer. Terra cotta really absorbs paint, so the primer will give you a good base to start.
Once the primer is dry, paint your entire pot with 1-2 coats of black craft paint.
When this layer is dry to the touch, lightly brush on the silver paint. I used a dry-brush technique, which means I dipped my brush in paint, then dabbed most of it off onto a paper towel and started to lightly swipe my brush back and forth across the pot, working in small sections. If I got heavy-handed in my paint application, I used the paper towel to wipe off some excess. The silver paint also had some texture to it, which added a nice detail.
When the silver paint was dry, I used a small foam spouncer and paper towel to very lightly dab-on-and-wipe=off a bit of bronze metallic paint. You could skip this step if you like, but I wanted to add a bit more depth of color to my faux zinc planter.
Once dry, my planter was ready for a few miniature succulents.
I am very pleased with how this planter turned out—the faux zinc finish really looks like metal, and the texture of the silver paint is a nice detail. I'd love to try this technique on some larger planters. I think they'd make a nice "statement piece" for any front porch or patio this summer!