Our dining room wasn't the only room to get a makeover this month! Our entryway & family room got a fresh coat and some snazzy new trim as well.
I'm happy to report that 90% of our first floor is now cured of the Builder Beige plague. And it feels (looks?) sooooo good!
The new paint inspired us to add a mirror above our entryway console. Oh, and you'll notice it also inspired us to hang up that amazing world map in my office. I picked it out 2 years ago from an Etsy shop called Right Grain, just waiting until we moved into this house & I could put it in my office. Don't ask me why it sat in a box until now.
We installed the same crown moulding that we choose for our dining room (a baseboard piece + a crown piece), framed out the windows, added a new sill and fancied it up with the piece of moulding underneath the windows.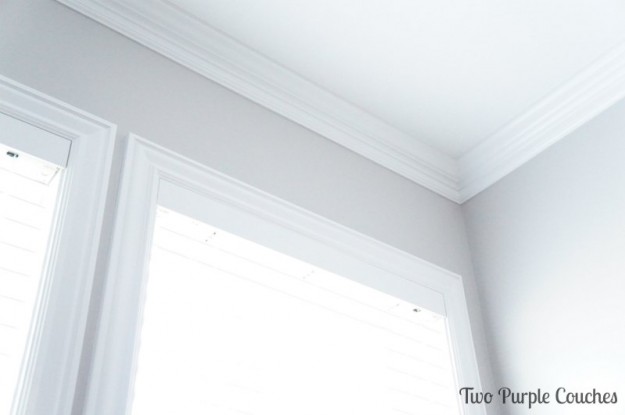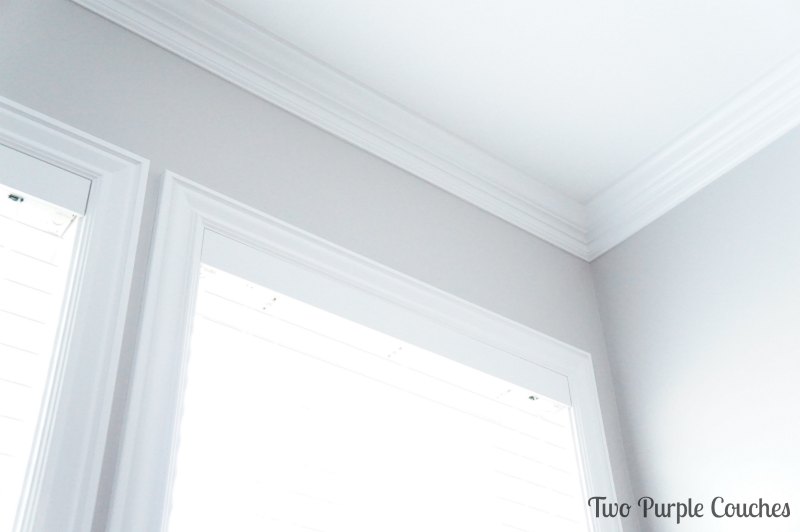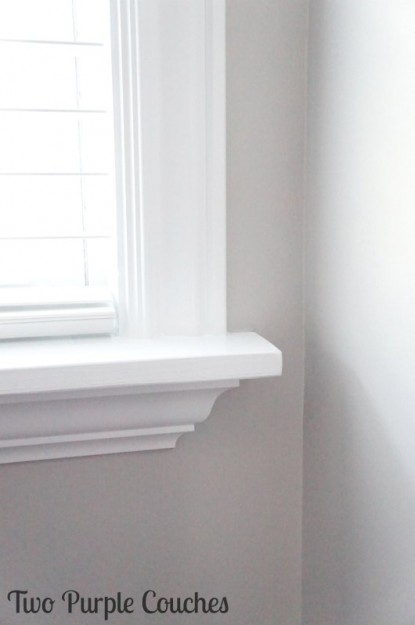 Paint-wise, we selected Behr's Natural Gray for the color, though the paint we actually used was Devoe Regency. Our painters (Tom's uncles and cousin) swear by Devoe.
We debated quite a bit over whether or not to paint the stairs, and subsequently, our entire hallway upstairs (there's no defined break, so any color used on the stairs has to carry through the hallway) the same color as the family room. We decided on a paler gray, Moondance by Olympic (again, mixed for Devoe Regency paint), and I cannot believe how great these two colors look side-by-side. It's like they came off the same swatch!
It is truly amazing what one coat of paint can do. Our home instantly feels fresher, cozier, and has a lot more personality! The color in the family room is the perfect fit for our purple couches, zebra rug and dark wood furniture. Our cherry floors and stair railing play amazingly well with the gray tones. I was worried that the cherry brown and gray wouldn't get along, but if it's possible, I think the cherry actually looks richer now!
Our gray family room transitions perfectly into our lavender kitchen. Some people have even thought that these rooms are the same color! So, I guess it's all working pretty well!
Sharing with: