Folks, drumroll please. Drumroll.
[insert scene from Christmas Vacation here]
Joy to the World… the moulding's done!
HAAAAAAAALLELUJAH! HAAAAAAAALLELUJAH! HAALLEEEEELLUUUUUUUJAH.
For the Kreg jig omnipotent reigneth!
Hallelujah! Hallelujah!
Okay, sorry. But seriously, could I get a chorus in my dining room?
Because, I mean, look at it. Ain't she a beaut?
Now, let's not forget where we've come from: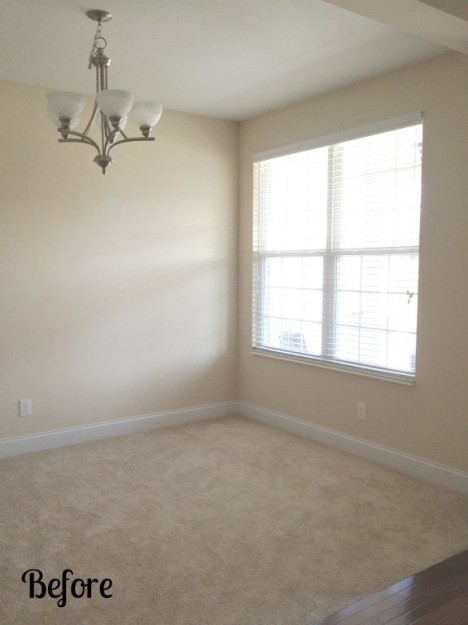 And where we are now!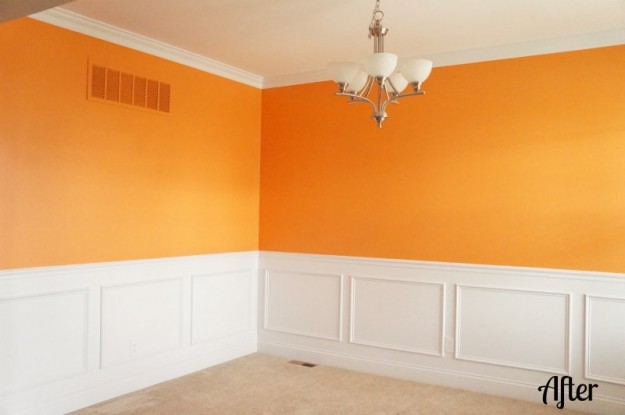 I still can't believe that 1) it's done, and 2) it's orange!
My neutral-loving husband picked an orange paint for our dining room!
Calico by Devoe, to be exact.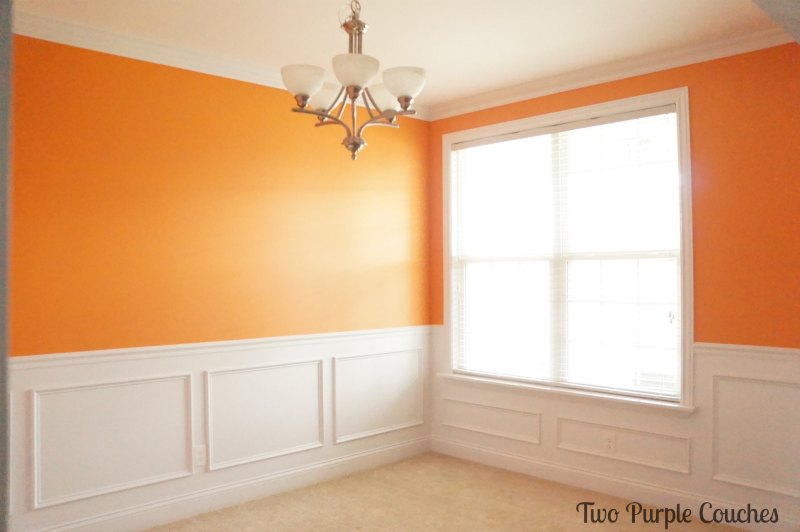 And, my husband would be disappointed if I didn't share a detail shot. He told me this was his favorite part of the whole room: where all of the angles meet.
I've got more moulding and makeovers coming your way next week. And Tom wants to share some tips that he learned throughout this process.
Now, we just need a table, some chairs, some art, and we can call this room done!
Sharing with: