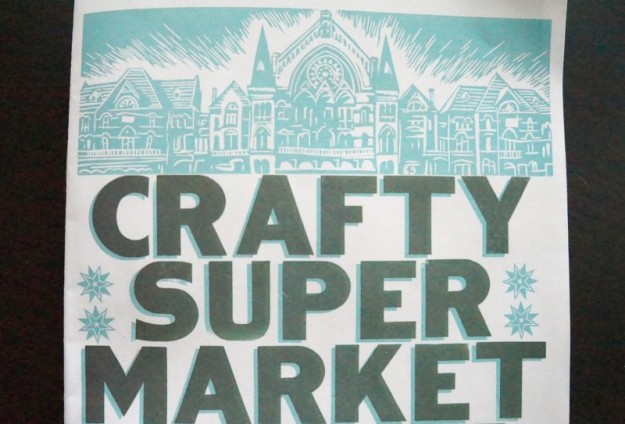 If you've been around here for a while (well, a year to be exact), you know that I go nuts for a local semi-annual indie craft show called Crafty Supermarket. I went to my first Crafty Supermarket last November, hit up the spring show in April, and couldn't wait for the Fall 2013 date to get here. It's like Christmas… booths full of handmade items, manned by their amazing creators. And coffee, there's always good coffee.
Christmas came this past weekend! And? It was the biggest. Crafty Supermarket. Ever.
88 vendors from 13 states, and a larger venue (Cincinnati's inimitable Music Hall).
It was heavenly.
And I came home with quite a stash of new handmade awesomeness, not just for me! I picked up a few gifts as well.
I first discovered Natasha J at April's CS. And I instantly fell in love with her handmade ceramic jewelry. I may have gorged myself (theoretically speaking) on her handmade ceramic jewelry goodness at this CS. Namely, on this statement stamped ceramic cuff and brass fringe necklace. I realize this isn't ceramic, but, it's still awesome & I've had my eye on them since she debuted them on her Facebook page. I could have scooped up one of everything at her booth, but tried to show some restraint.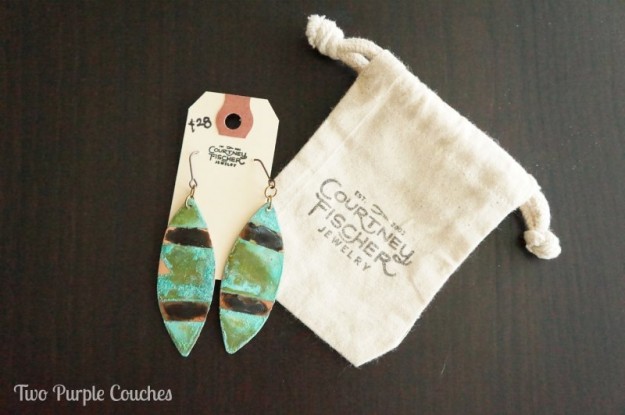 I have admired Courtney Fischer's aged copper and brass pieces since last Fall's CS. This time, I knew I couldn't leave without one. Her pieces are so striking with the colors, patina, and bold shapes she creates.
All Things Grow was a new CS discovery! I instantly loved these wrapped canvases. Creator Marcy brought a beautiful palette of muted grays, yellows and blues. I love the vintage-y feel of this print, and it perfectly fits the theme I want to go with for my holiday decorating.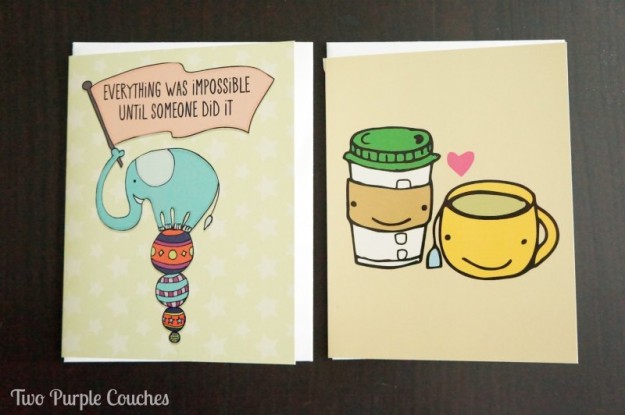 Megan of Buck and Libby is one of the sweetest, bubbly people I've met. Her illustrations kill me with their cuteness and wit. Again, I could've brought home several more, but you gotta leave something for the next CS, right?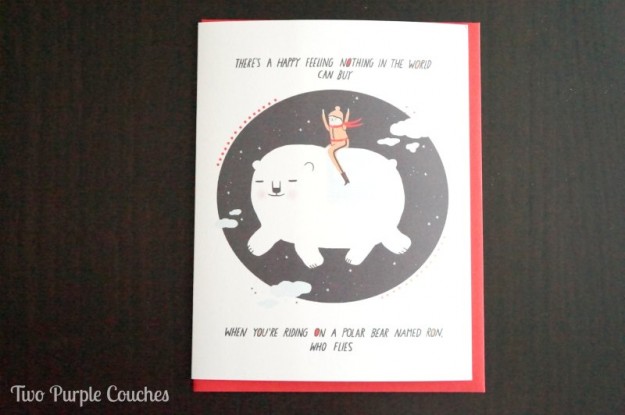 Laura George was another new discovery for me. And let me tell you, I had a really hard time choosing a card. All of her holiday cards were preciously quirky. This one is so funny, I almost don't want to mail it! 
This is really just a sampling of the amazing artists and crafts represented at Crafty Supermarket. You can see the full list, including websites!, here. Go check them out and get some holiday shopping done 😉