October is underway! Which means, I guess it's time to change out my summer decor for the new season. I've got several Fall-inspired posts coming your way this week, so let's kick things off with our Fall front porch!
I'm constantly drawn to gorgeously decked-out front porches, for any season, really. And as much as I wanted to buy every mum and pumpkin in sight, I decided to keep it simple. Both for the look, and for the budget.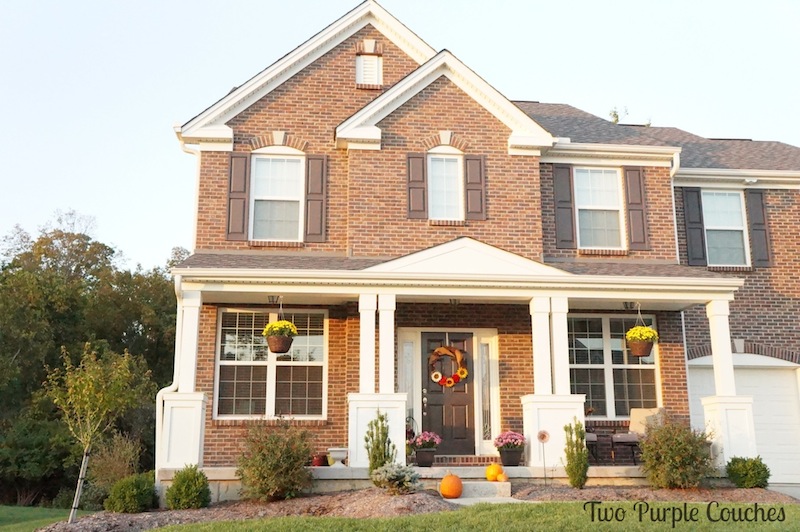 We changed out our summer hanging baskets for beautiful bright yellow mums, and two of our larger planters for, what else, purple mums.
I grouped a few pumpkins on the steps (I'm seriously shocked that the smaller one hasn't been carried away by hungry woodland creatures yet), and topped things off by adding our fall wreath to our front door.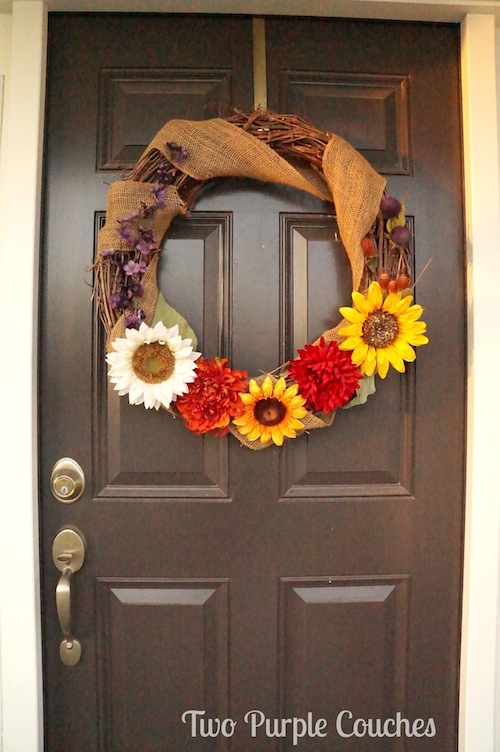 Simple, yet festive. Maybe next year I'll go all-out with gourds, but for now, I'm liking this easy transition into Fall.
How are you sprucing up your porch or yard for the season?
Sharing with: Share It Sunday