Christmas cards and holiday greetings have started pouring into our mailbox. Usually I just prop them open on a table or counter-top. Buuut, then they're kinda in the way. I was originally planning to buy some sort of card display, but then realized it would be SO much cheaper (i.e. free) to make my own.
All I did was cover the art canvas that hangs on our kitchen wall with kraft wrapping paper. Then I taped up some shiny gold ribbon, grabbed my bowl of mini clothespins, and got to work displaying the cards we've received! Pretty easy, huh?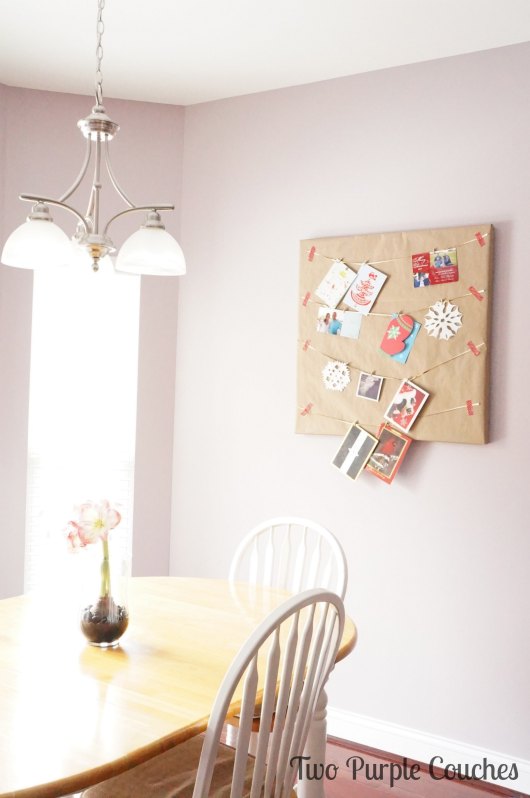 Seriously, it's that easy.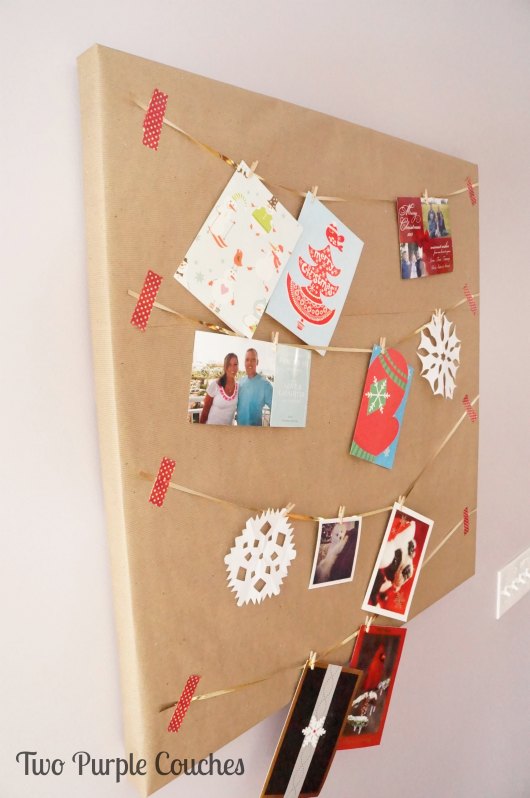 This project made me realize that one of my holiday decorating "tricks" is to cover our year-round art to make it seasonally appropriate, versus taking it down and storing it away somewhere (see also: the frame that my ornament wreath is hung in). I don't know if this makes me incredibly resourceful or incredibly lazy.
Maybe a mix of the two? Either way, the results work for me!
What's your favorite way to display the Christmas cards your receive? What do you do with them after the holidays?
Sharing with: Share It Sunday / Creative Spark