It's December 13th, which means… Greeting Card Season is underway! This year, I've been toying with the idea of doing a photo card for the holidays. While I'm sure most of you are thinking yeah, so?, umm, well, … I've never done photo cards before.
I'm probably one of the last people on Earth who hasn't sent a photo card. And? I'm a little intimidated by them… picking the right photo, choosing a layout… as if I need more to think about during the holidays!
And then, along came Minted, asking if I'd like to share their amazing Christmas photo card selection with you! Well, how funny you should ask!
So, I thought I'd give it a go and see how the photo-card-creating process works…
First off, Minted has a really cool feature where you can upload your photos and automatically see how they'll look placed in all their different designs.
Once you've found your favorite design, and there are soooo many awesome ones to choose from, you have the opportunity to personalize it. And I don't just mean add your name, I mean selecting colors & fonts…
… patterns for the back, even fancy scalloped edges! I was very impressed with the range of options. You can really make your design your own!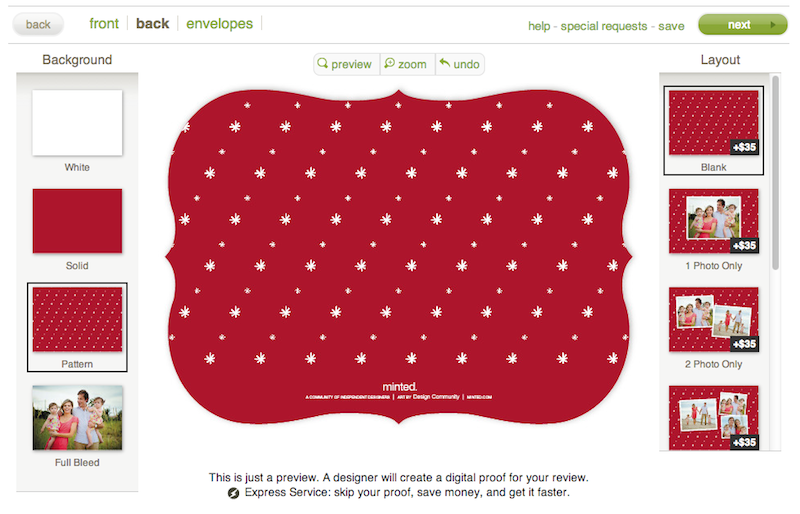 Once you've got your style down, you pick an envelope (you can even line them with gold foil or gold glitter!).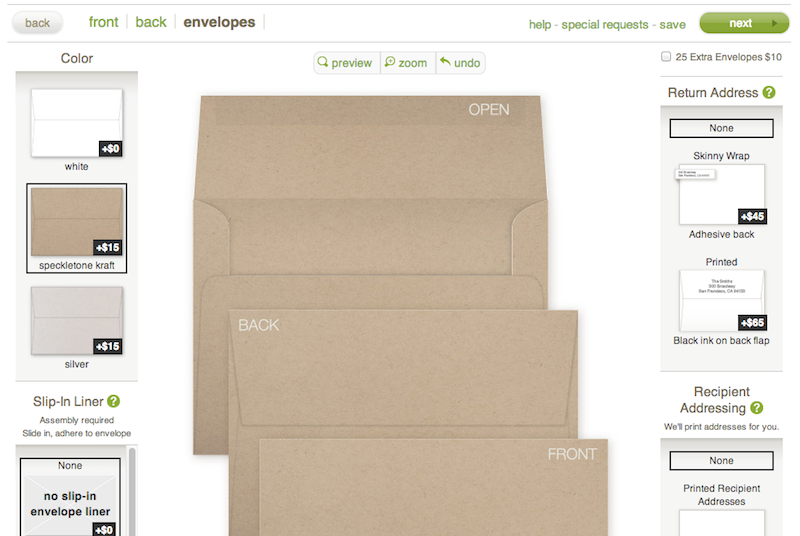 And then the final preview screen shows you how it all comes together.
Pretty cool, huh!?
And the good news is there's still plenty of time for you to design and order your very own Minted photo cards, and spread some cheer and smiles this holiday!
Full Disclosure: I did receive compensation for this post. All opinions expressed are my own; I wouldn't share a product, artist or brand I don't believe in. You can read my full disclosure and privacy policy here.