Install cabinet knobs quickly and easily with a simple homemade cabinet hardware template. Get the right knob placement for any cabinet door.
Install cabinet knobs in minutes with this simple trick! Whether you need to add cabinet hardware to laundry cabinets, kitchen cabinets or any other cabinets throughout your home, this easy homemade knob placement template helps you get the job done quickly.
If you've been following along throughout the summer, you know we're (slowly) working our way through a laundry room makeover. We began by painting the room (Click here to read more about painting our laundry room), then hanging a wall-full of colorful painted cabinets to give us more storage (Click here to read more about painting cabinets). Now that the cabinets are up, they've been needing some hardware to finish things off.
Thank you to D. Lawless for providing the cabinet knobs for this project.
My friends at D. Lawless Hardware were kind enough to send me a set of knobs for our laundry room cabinets, and with a simple homemade hardware template, we had this project done in under 45 minutes.
This post contains some affiliate links for your convenience. Click here to read my full disclosure policy. 
The Easiest Way to Install Cabinet Knobs
Materials Needed:
Set of knobs
Scrap piece of paper
Pen or pencil
Drill bits
How to Install Cabinet Knobs Tutorial:
There are a variety of cabinet hardware jigs you can buy, but this simple homemade hardware template works just as well. Unless you're installing a whole kitchen's worth of cabinet knobs (or if you install hardware on a daily basis), save your money and try this method first!
1.) Grab a scrap piece of paper and a pen. Use the door rail as a guide and mark the width of the door stile on your piece of paper. Then simply fold the paper in half, matching the two marks to find the center.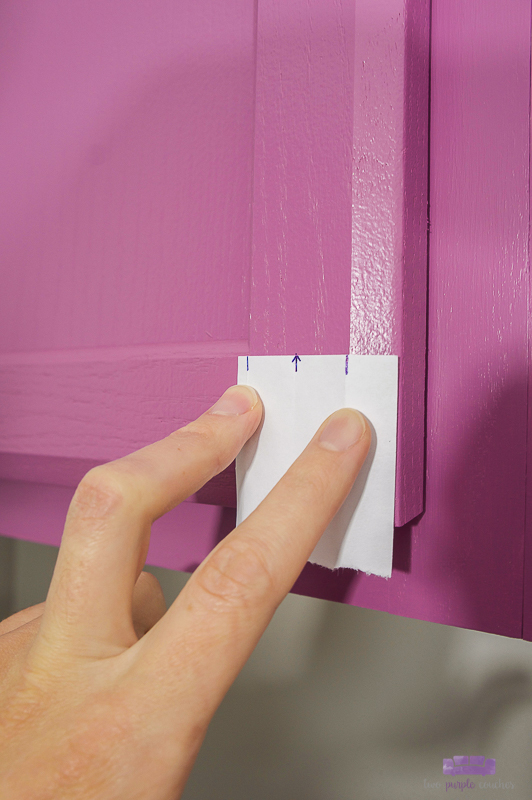 2.) Mark the center on the door stile.
3.) Using a drill, make a hole for the knob screw where you marked the center. We found it helpful to use a smaller drill bit to make a pilot hole. Then use a drill bit that's about the same size as the screw that comes with the knobs to drill through the cabinet door stile. Bracing a piece of scrap wood on the back of the cabinet door will give you some leverage and may help stop the wood from splintering.
4.) Insert the screw through the back of the hole and attach the cabinet knob from the front. Tighten with a screwdriver. Repeat for all cabinet doors.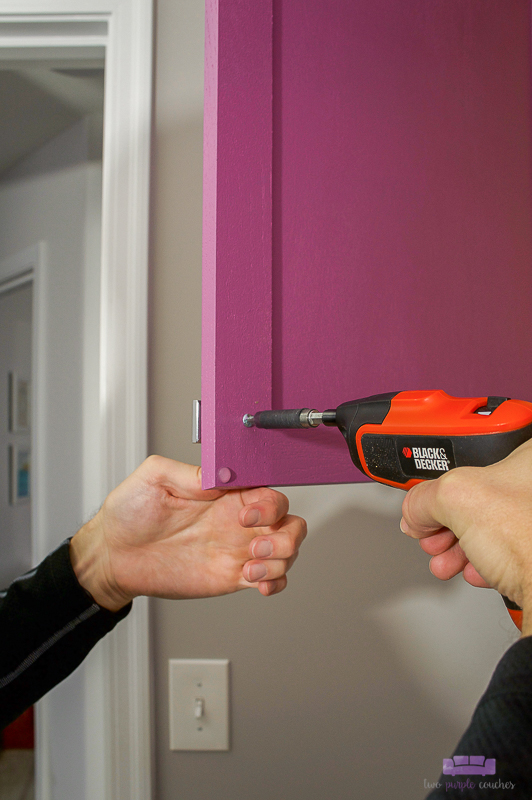 It was so easy to install cabinet knobs, and I especially love the look and design of these Beverly knobs. It's a little hard to tell in photos, but the fronts are dimensional. These knobs look so sleek and modern and the polished chrome is very shiny. I'm so pleased with how they look on our cabinets!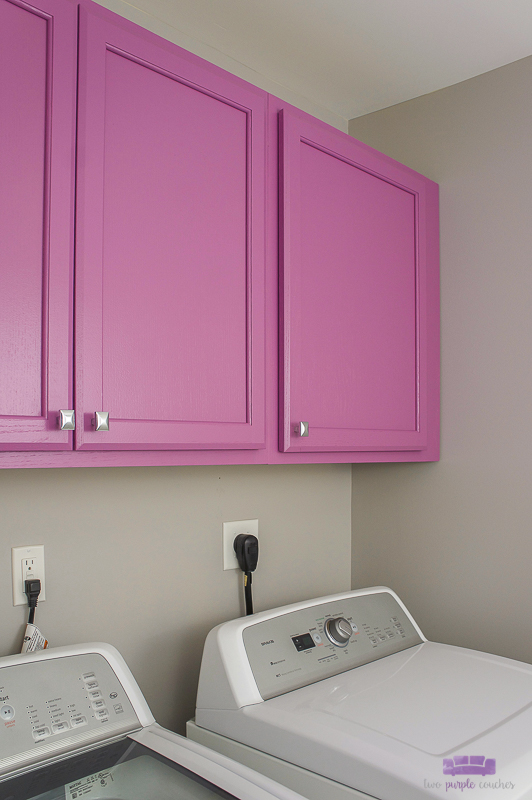 Do you have any tricks or special tips for how to install cabinet knobs? I'd love to hear them in the comments!
Love this project? Don't forget to Bookmark It or Pin It!