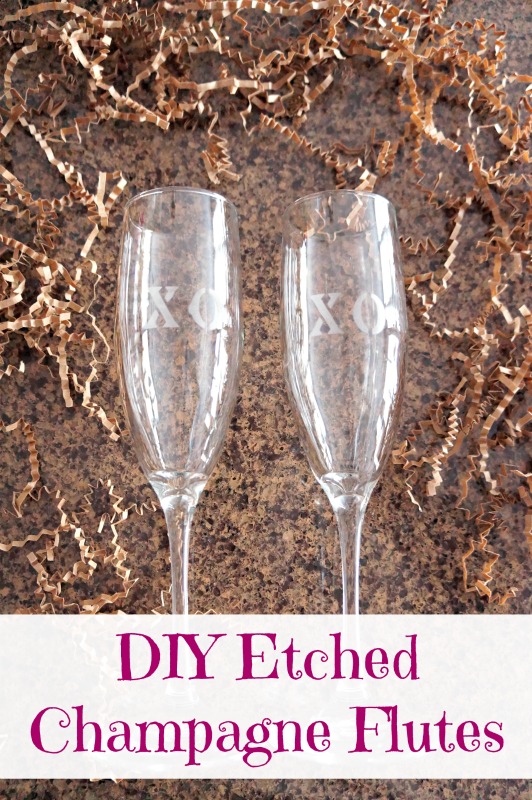 A little birdie told me there might be a lovey-dovey holiday coming up this weekend. While Tom and I aren't much for big Valentine's Day celebrations, we do find ways to show our love and appreciation for each other, not just on February 14th, but throughout the year. One of my favorite ways to show the special people in my life just how much they mean to me is to create a unique, handmade gift for them. These DIY Etched Champagne Flutes make for a beautiful gift, and are completely personalizable!
Glass etching isn't as intimidating as it sounds. After reading all of warnings on the jar of etch cream, I was a little nervous. But once I got working the product, I was amazed at how easy, and how quick, the glass etching process really is.
I went with a simple "XO" message for an homage to Valentine's Day, but you could do any sort of lettering, design or pattern.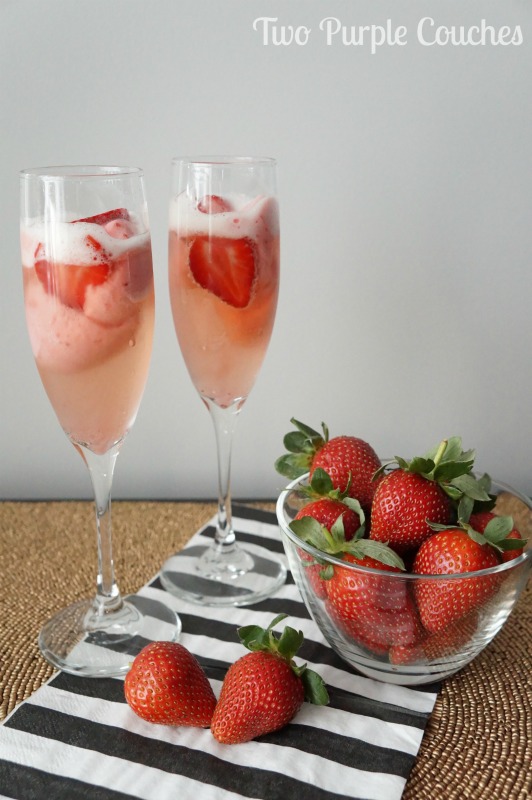 I'm sharing the full tutorial for these etched champagne flutes over at VRAI Magazine. And you might also find a little bonus cocktail recipe that involves bubbly and strawberries. Because how can you go wrong with bubbly and strawberries!? (ps – the answer is, you can't!).
Sharing with: Lou Lou Girls / Outside the Box / Pretty Preppy Party / Home Decor and More