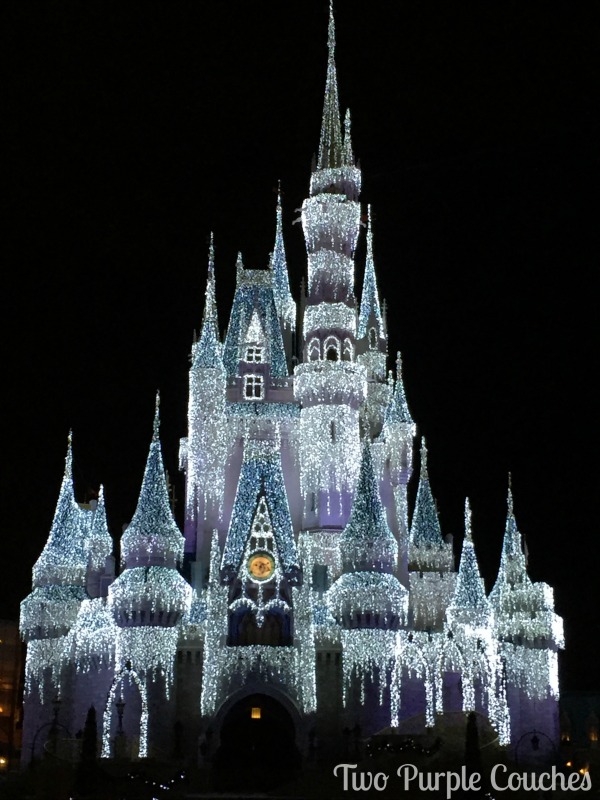 There's no question that Disney World is a pretty magical place. But add in 70-foot Christmas trees, life-size gingerbread houses and a bajillion twinkle lights, and you've got a recipe for something extra magical!
Our recent trips to Disney in 2013 and 2014 were so much fun that we decided to do it again, but with a holiday spin. My mom and I thought it would be incredible to see Disney at Christmas—and we were right!
Each park and resort decks their halls for the holidays, which in and of itself is beautiful. But the really cool thing is that all the decor is themed to fit with its location!
Let's start with the trees. Oh, the Christmas trees! Each of the four parks had its own huge 70-ish foot tree, decorated to fit the park's theme.
My favorite was the tree at Animal Kingdom. It was covered in animal statues and masks, stars, moons, woven baskets, instruments and other designs made from natural materials.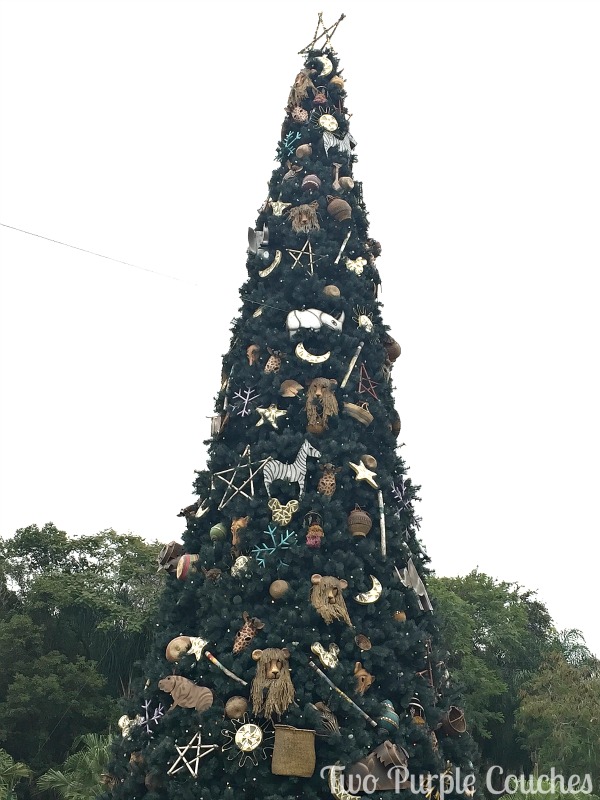 Here's a more detailed look at some of the decorations. I am in love with that lion mask! Can you see the zebra mask tucked into the branches next to it? Those were so cool! I wish I could've bought a miniature version of this tree to bring home with me.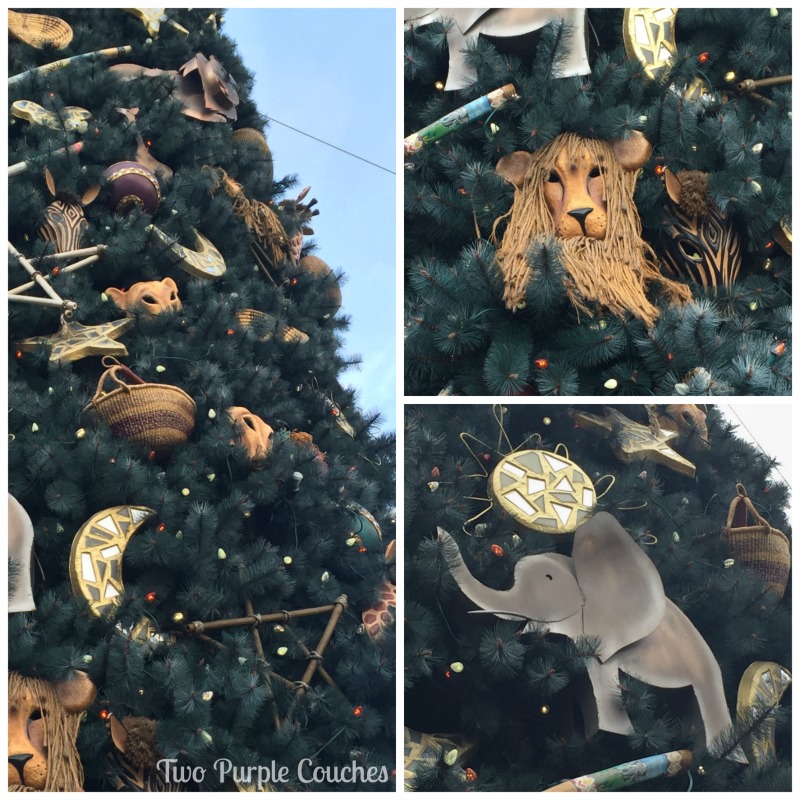 One of the shops at Animal Kingdom had a really cool tree full of smaller animal ornaments, musical instruments and all kinds of colorful balls.
The Magic Kingdom Christmas Tree was covered in classic kid-friendly ornaments, like rocking horses, colorful balls, gingerbread men, and garland that looks like popcorn from afar.
Somehow I missed getting a photo of the Epcot Christmas Tree during the day. The tree was at the entrance to the World Showcase area. All of the ornaments were decorated with each country's flag and there were banners spelling out "Merry Christmas" in different languages. It was covered in colored lights, but also had these white lights that flashed every few seconds, giving off the effect that the tree was sparkling. I think my own tree may need those…
The Hollywood Studios Christmas Tree was similar to the one at the Magic Kingdom, but I love the addition of the giant roll of film at the bottom.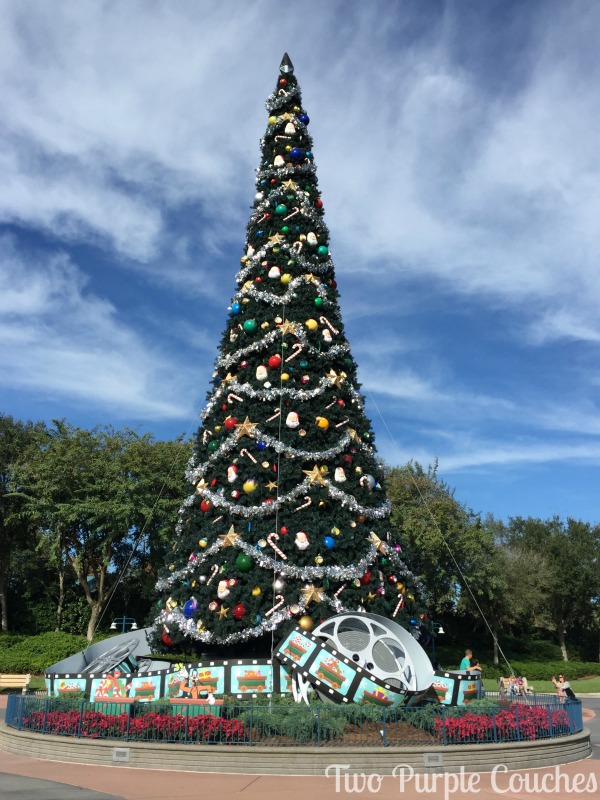 We stayed at the Grand Floridian, which is a Victorian-style hotel, and the tree in their lobby was gorgeous. True to the Victorian theme, it was full of swans, pink and blue velvet bows, bird cages, and lots of sparkly ornaments and white lights!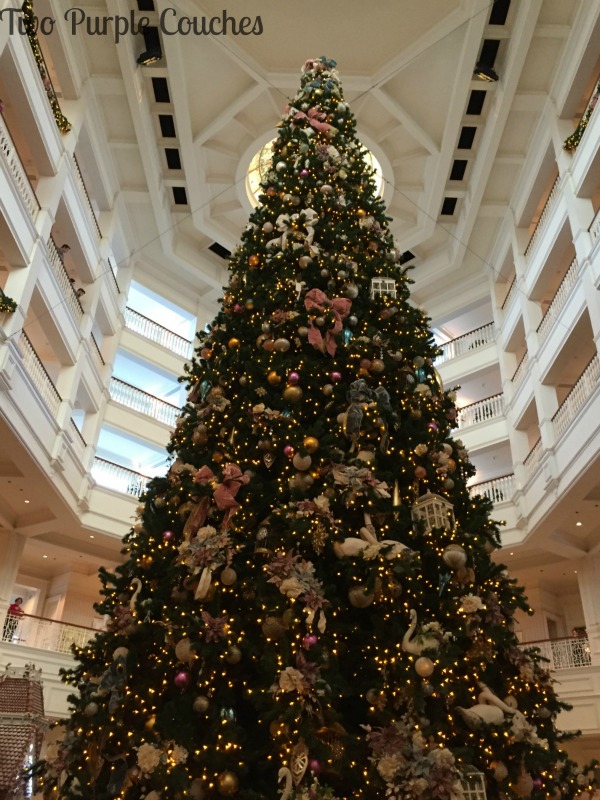 Walt Disney World creates a collection of gingerbread displays every Christmas. This life-size gingerbread house at the Grand Floridian has to be about 16-ft tall! You can walk up to a counter at the back side of the house and purchase your own gingerbread shingles to enjoy!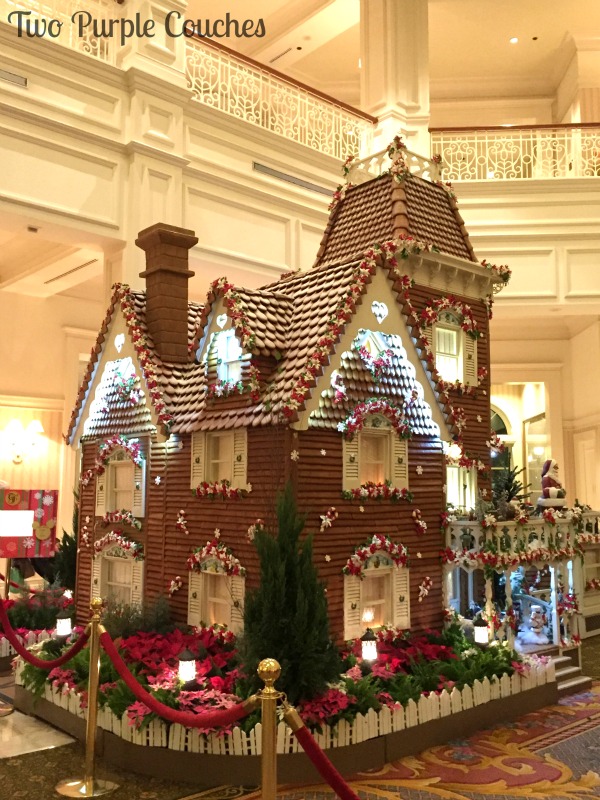 There was even a gingerbread tribute to Frozen in the lobby at the Contemporary resort! I think the characters are all made of painted chocolate, so technically everything is made from edible materials.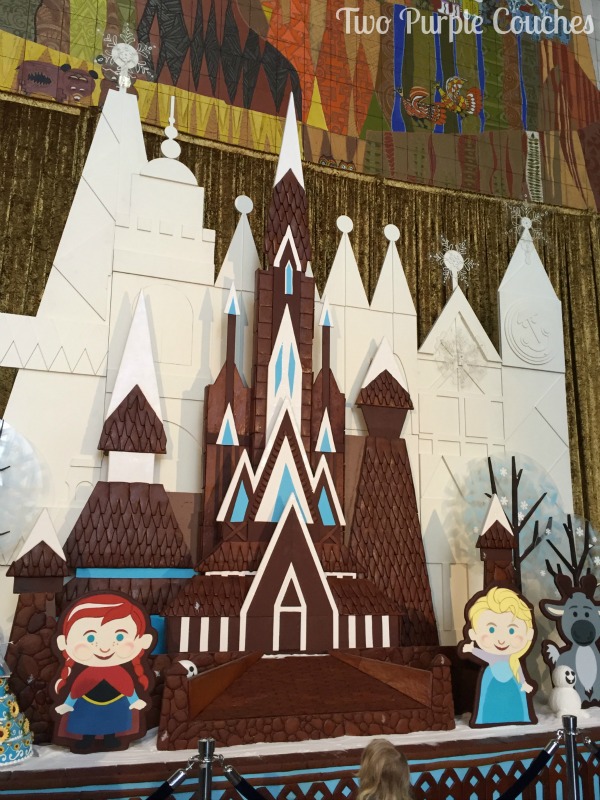 I feel like I've narrated enough about our trip. I took tons of photos, so I'll just leave you with a bunch of my favorite holiday sights and decorations…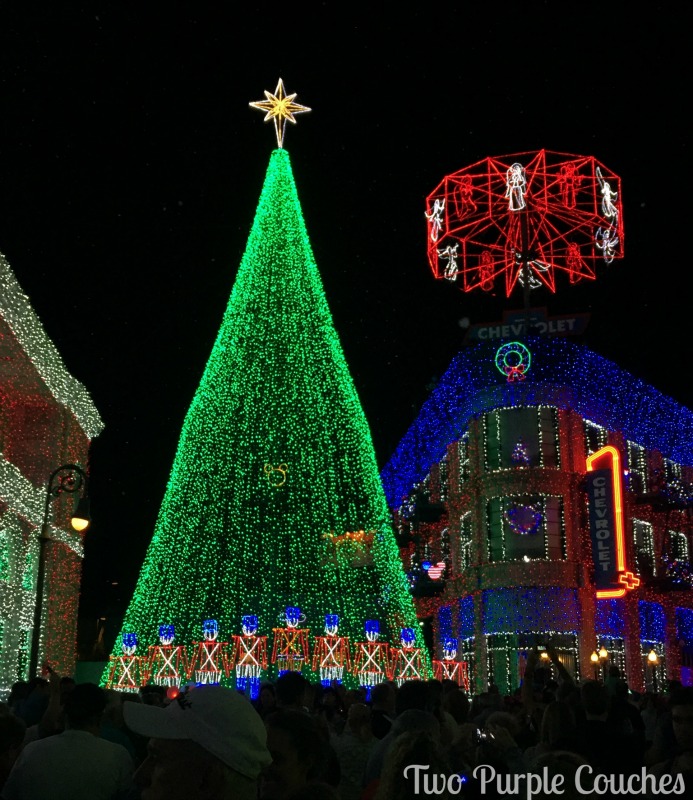 (Apparently this was the last year for the Osborne Family Spectacle of Dancing Lights at Hollywood Studios, and I'm SO glad we got to experience it. It was ahhhhmazing to see a street full of lights glowing and dancing along to Christmas songs. Plus, they make it "snow", so that's pretty awesome, too!)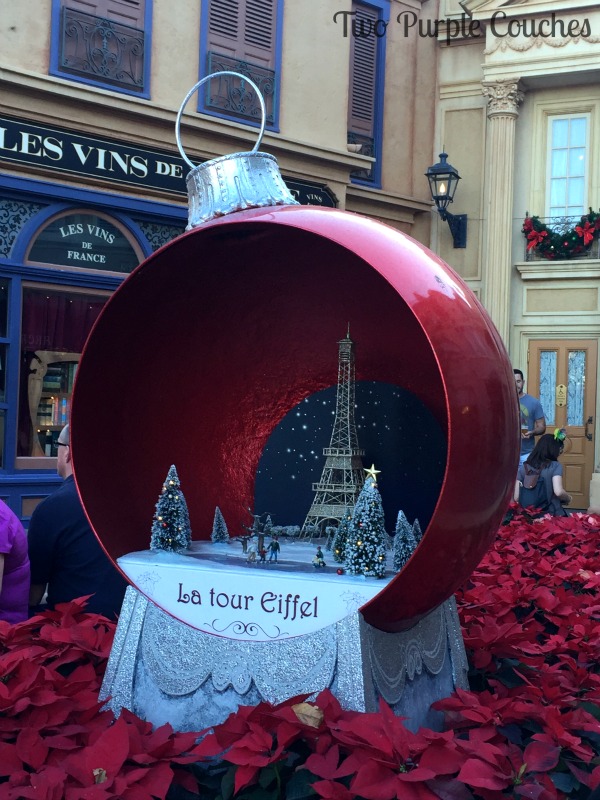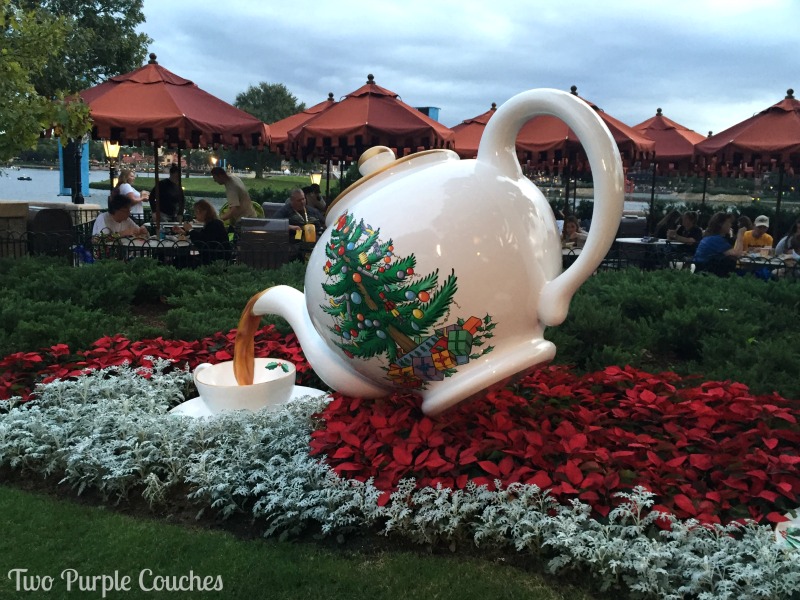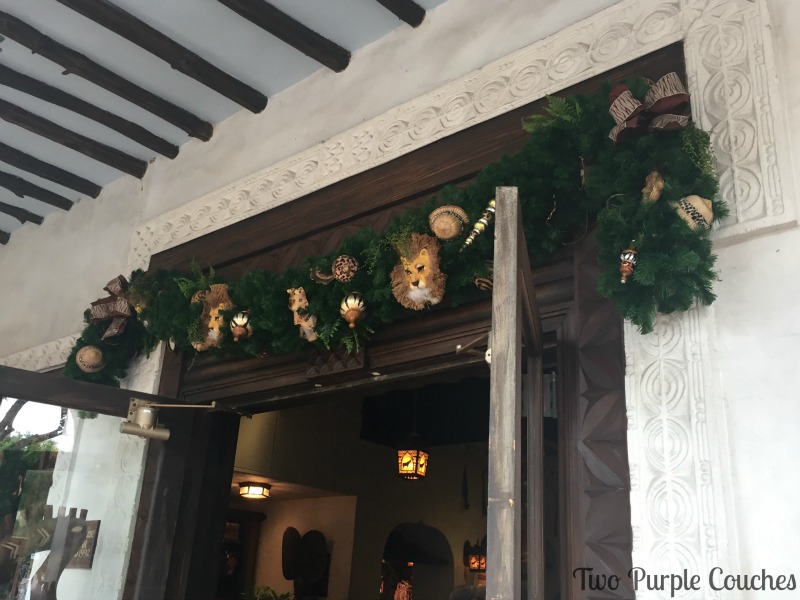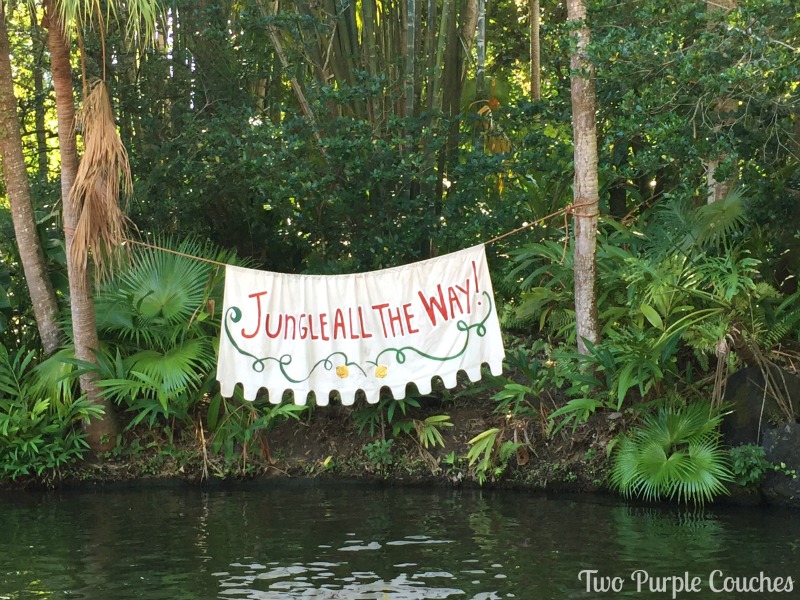 I think my absolute favorite sight was Cinderella's Castle covered in twinkling lights. It was absolutely breathtaking!
Have you ever been to Disney World or Disneyland at Christmas? What was your favorite thing?