Light and delicate, but oh-so delicious—these old-fashioned butter cookies are incredibly delicious, and sure to become one of your family's favorites!
My mom has been making these butter cookies for as many Christmases as I can remember. When I was old enough, she let me add the colored sugar sprinkles before popping tray after tray of cookies into the oven. Later, we'd enjoy these cookies with scoops of peppermint stick ice cream. So, these cookies are truly a part of our family's holiday traditions!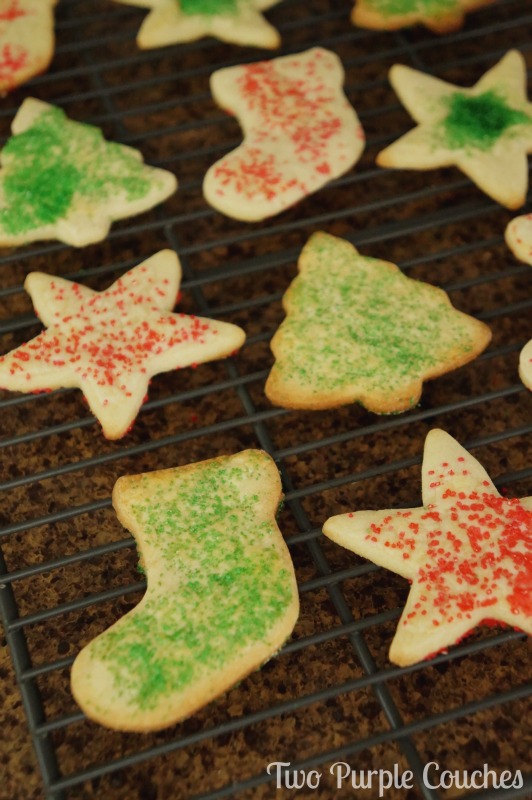 This old-fashioned butter cookie recipe originally came from my grandma, and I wanted to be sure I made them the "old-fashioned" way—with real butter, shortening, and by-hand.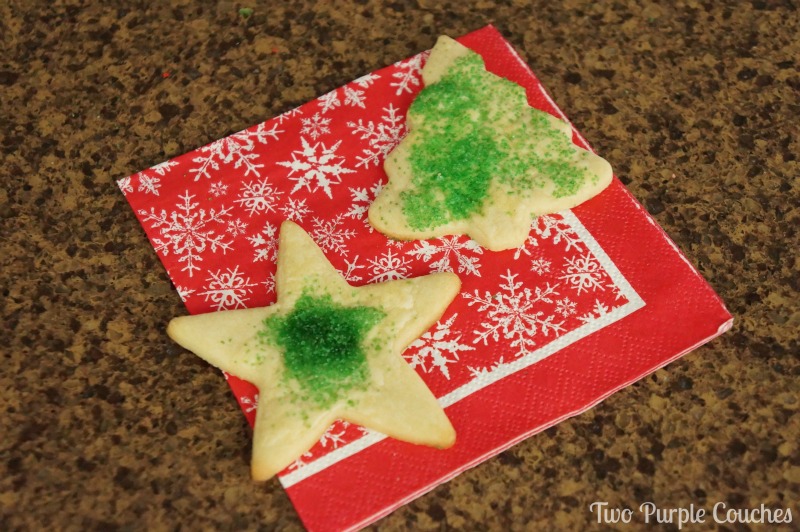 The dough may seem flaky, but that's how it's supposed to be. The cookies bake up very quickly—mine were done in about 5 minutes—and are light and delicate. But they are so full of flavor! Rich and buttery, but not too sweet. Pair them with a deep cup of coffee and the holidays don't get much better than this!

Old-Fashioned Butter Cookies
Author:
Two Purple Couches
Recipe type:
dessert, cookies
These light, delicate cookies are full of rich, buttery flavor.
Ingredients
2¼ cups all purpose flour
1 cup confectioners sugar
½ teaspoon salt
½ cup butter
½ cup shortening
1 egg
2 teaspoons vanilla extract
red and green colored sugar sprinkles (optional)
Instructions
Sift together the all purpose flour, confectioners sugar and salt.
Cut in the butter and shortening until the mixture resembles coarse meal. (1 cup of margarine can be substituted for the butter and shortening if desired)
Beat the egg until light.
Sprinkle 2 tablespoons of the beaten egg along with the vanilla extract over the dough mixture. Blend well and form into a ball. Wrap dough in plastic wrap and chill for one hour.
Roll out ⅓ of dough onto floured surface to ⅛ inch thickness.
Use cookie cutters to cut dough into shapes. Place shapes onto an ungreased baking sheet.
Brush with remaining beaten egg. Sprinkle with colored sugar if desired.
Bake at 400 degrees for 5-10 minutes.
Remove to rack to cool.