Hello, hello! If you follow me on Instagram, you may have seen some of my adventures last week attending the 2017 SNAP Conference for creative bloggers and entrepreneurs in Salt Lake City, Utah. I am back home, reviewing my notes and collecting my thoughts, and wanted to share some of my experiences with you!
If you've been a Two Purple Couches follower for a while, you'll know that I've attended the Haven Conference for home and DIY bloggers several times. But this was my very first trip to the SNAP Conference and I was excited to see what would be similar and different between the two conferences. The SNAP Conference is geared more towards creative entrepreneurs and makers, meaning I got to meet a whole new segment of bloggers, from sewing to crochet, papercrafts to party planners, artists, creative makers and more! This is one of my favorite things about attending blogging conferences—you get a very unique opportunity to expand your network, and the SNAP Conference certainly doesn't disappoint in this area.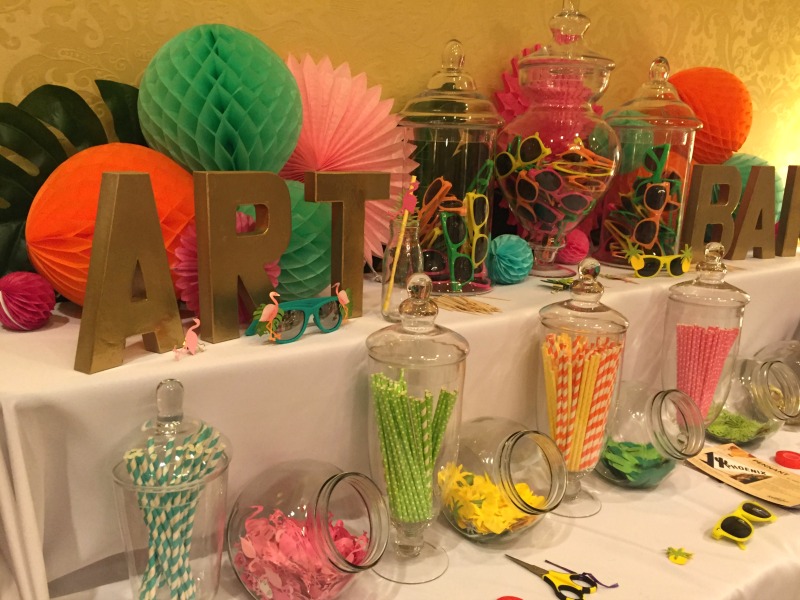 I did a horrible job of taking photos with my fellow bloggers, but I did make lots of new friends! If you haven't met any of these ladies yet, do yourself a favorite and check out their websites and social accounts! I was so excited to share a room with Lydi of Lydi Out Loud (a fellow Ohio-an); we became fast friends after meeting up at the County Living Fair in Columbus last fall. I also got to meet a bunch of bloggers in real life that I interact with online on a daily basis: Megan from PageFlutter, Annaliese from Made of Sugar and Spice, Jen from Jen T. by Design, Lara and Meghan from Jolly and Happy, Meredith from Unoriginal Mom, Toni from Stitch and Pink, Natalie from Fern and Maple, Lacey from Lacey Placey and so many more!
There were also plenty of informational sessions and hands-on classes to choose from. I try to balance out my schedule at a conference to do a bit of both. This time, I balanced sessions on email marketing, video creation and contract negotiations with learning how to crochet with Bethany from Whistle and Ivy. We also heard some wonderful keynote talks from Mallory and Savannah of Classy Clutter and Courtney Brown from Cents of Style. Unfortunately my flight left early on the last day of the conference, and I had to miss the closing keynote from Heidi Swapp—I'm so bummed about this!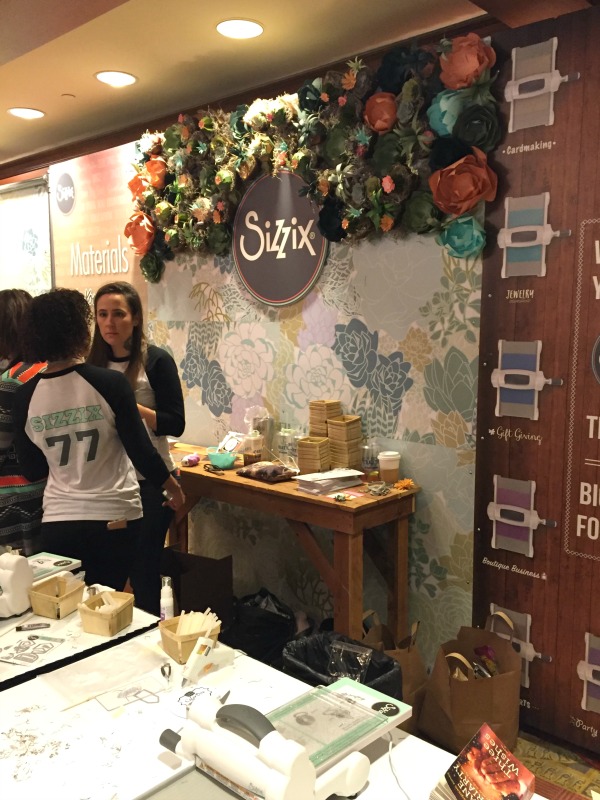 Many of the sponsor and vendor booths also offered fun hands-on projects and "make-and-takes". Some of my favorites were painting a cute arrow sign with HomeRight and DecoArt, making paper succulent decor with Sizzix, creating a cute cactus mini-journal with SpellBinders and making succulent terrarium ornaments with Darice.
I also learned the art of floral arranging from Lucy of Craftberry Bush at the FloraCraft booth, frosted cupcakes with Wilton and learned how to use the new DecoFoil products from Therm-O-Web, just to name a few!
I brought home some fun swag, too – paints, all kinds of new crafting materials, jewelry, yarn and even sprinkles!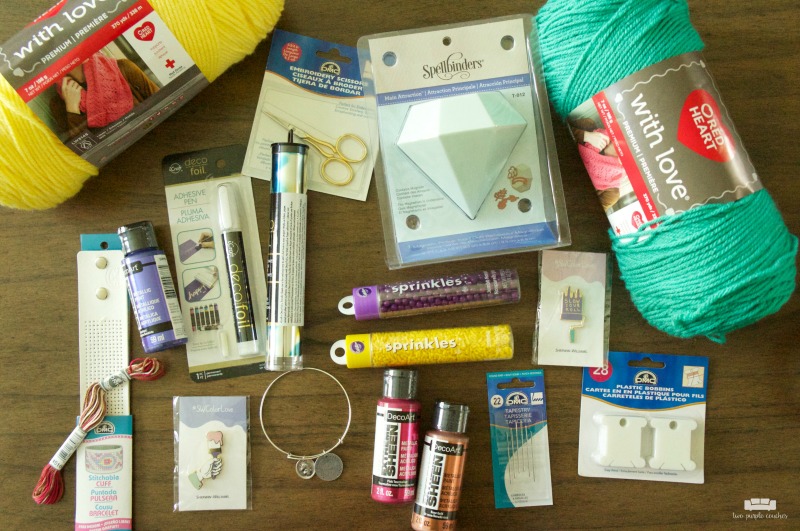 I think my favorite feature of the SNAP Conference is the SNAP Secret Sisters program. The idea is similar to a Secret Santa—you are assigned the name of a fellow SNAP attendee, spend the weeks before the conference getting to know her (or him!) through her site and social media outlets (anonymously, of course) and then bring three different gifts along to be passed out each day of the conference, with the third and final gift containing your business card and revealing who you are! I was absolutely spoiled by my Secret Sister—Carisa of Inky Fairy Designs. She got me so many awesome gifts that speak right to my creative coffee- and purple-loving heart, from this amazing coffee mug to a gorgeous original work of art to watercolors, chocolates, and planner accessories! Be sure to check out her site and social to see more of her beautiful creations!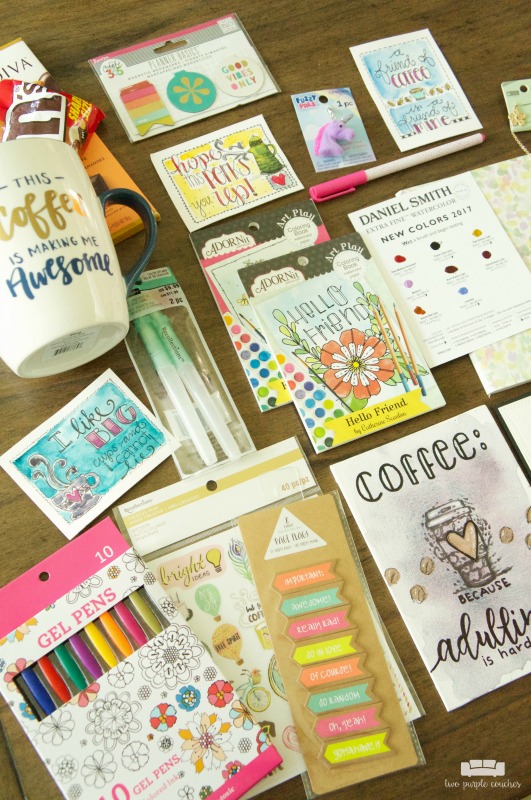 I got to stalk and shop for Gabriela of Chalk and Notch. She is an extremely talented sewer and pattern-maker. I am so in awe of the gorgeous clothing she creates, and it was fun to select fashion-inspired gifts for her!
I want to give a big thanks to Tauni, the creator and organizer of SNAP Conference. She and her team put a ton of work into the conference and their passion for gathering creative individuals together really shows. I also want to thank her for generously giving away several conference tickets—one of which I won! I'm so glad I had the opportunity to attend the SNAP Conference this year and get to experience a bit of the beauty of Salt Lake City.
Did you attend SNAP this year? What was your favorite part of the conference?
Love this? Don't forget to pin it!