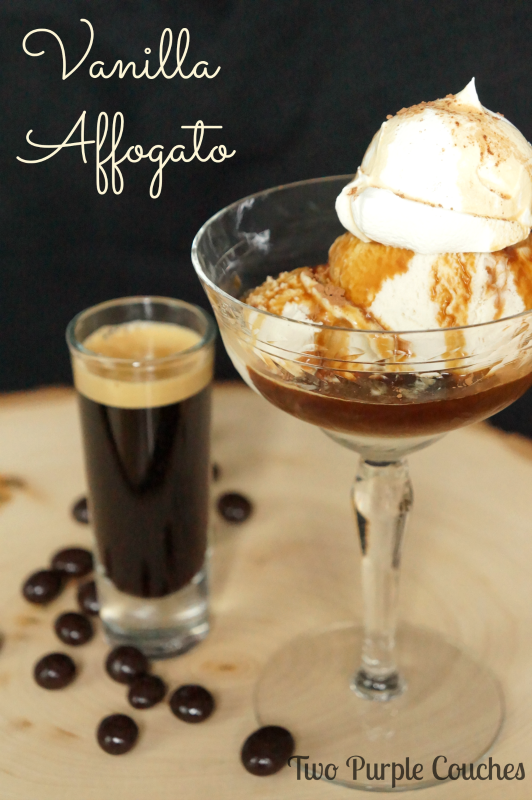 This, my friends. This is the fastest way to my heart. This is Heaven in a glass.
Have you heard of an affogato before? I only recently came across it, but immediately fell in love. It's a shot of espresso poured over gelato or ice cream. It tastes incredibly robust and creamy. And I knew I had to make my own version to share with you. You know, in case you love coffee and ice cream as much as I do (and I certainly hope that you do!). And thus, my first of probably many recipes was born—my take on a vanilla affogato.
There are as many possibilities for this dessert as there are flavors of gelato and ice cream. Well, maybe this wouldn't taste as incredible over say, mango gelato, but I'd still be willing to give it a try.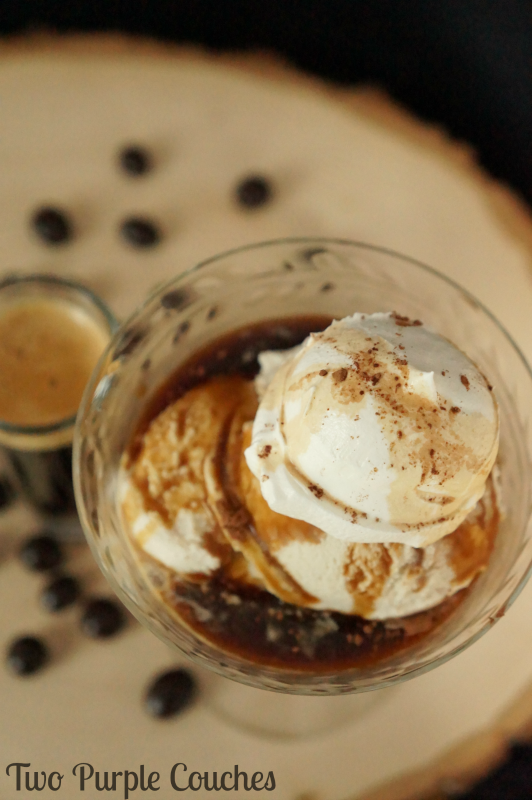 I bet if you made this for your next dinner party, your guests would be impressed. But the best part is that it's such an uncomplicated dessert. Really. Just a couple of scoops of gelato (I used Talenti Tahitian Vanilla Bean Gelato) or ice cream topped with a shot of espresso and you're done. For a fancier presentation, you can add a dollop of whipped cream and a sprinkle of cocoa powder. Because why not!?
Or you can skip the dinner party and guests and just make one of these for yourself on a cool and rainy Monday afternoon. Because #yolo, am I right??
You know I'm right!
I think this is beginning of a beautiful friendship… and a freezer full of gelato (wink). 
Sharing with: Create Link Inspire / You Link It, We Make It