Every time I come across herb markers on Etsy or at craft fairs, I am always tempted to buy them. Because let's be honest, those tags that come with the plants are just boring! But, I always stop myself because I know I can DIY my own version.
I remembered I had a bit of clay leftover from this project. So after I got my herbs planted, I got to work making my own clay herb markers.
While I love the stamped look you see on many herb and plant markers, I don't have an alphabet stamp set (ahem—birthday gift idea—ahem). And in the spirit of the "Use Whatcha Got" philosophy, I improvised and used what I had on hand—leftover clay, acrylic paints and a chalk marker.
This project came together very quickly, sans the time it takes the clay to air dry. I let my clay tags sit overnight just be to sure they were good and dry.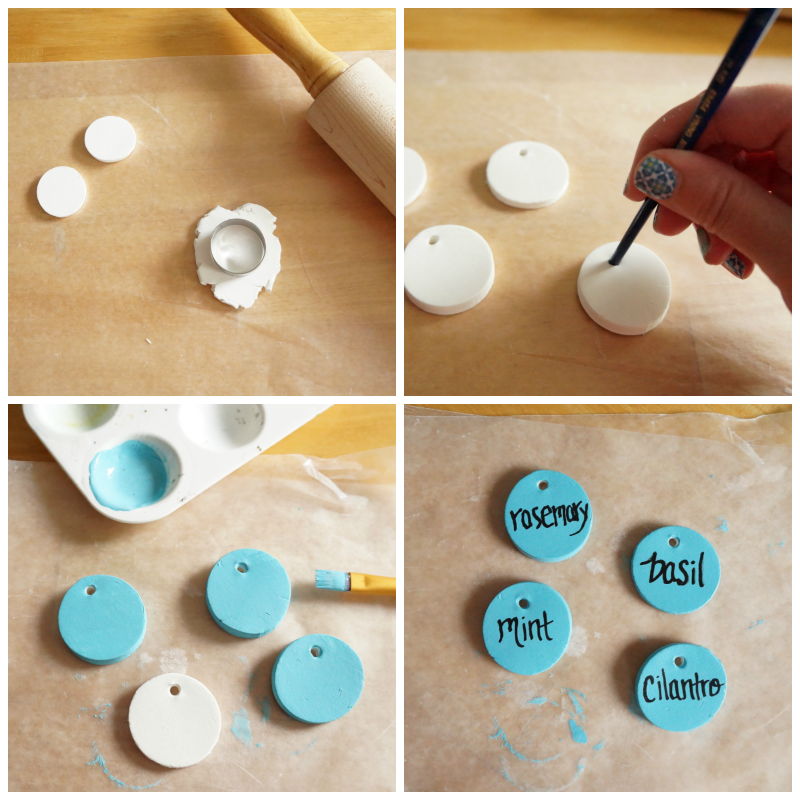 I chose a bright turquoise acrylic paint from my stash and brushed a couple of coats onto each clay tag. Once dry, they were ready for lettering. And here's where the experimentation started! I figured a permanent marker would work, but it didn't write as smoothly as I'd hoped it would and the felt tip took a little bit of the paint off if I pressed too hard. Time for Plan B.
I went hunting through my craft supplies and decided to try a black chalk marker. This worked much better. The lettering was smoother and I didn't have any issues with paint coming off.
Since these are going to live outside, I knew I needed to seal them in some way. As I started brushing on a coat of Outdoor Mod Podge, the chalk lettering starting to bleed and blur. Time for another Plan B—a few coats of clear acrylic spray sealer did the trick. Though I think I'll still try a coat or two of Outdoor Mod Podge over the clear sealer just to be sure these markers can stand up to the elements. Overkill? Maybe. But I don't want these to herb markers to crumble before the end of the summer!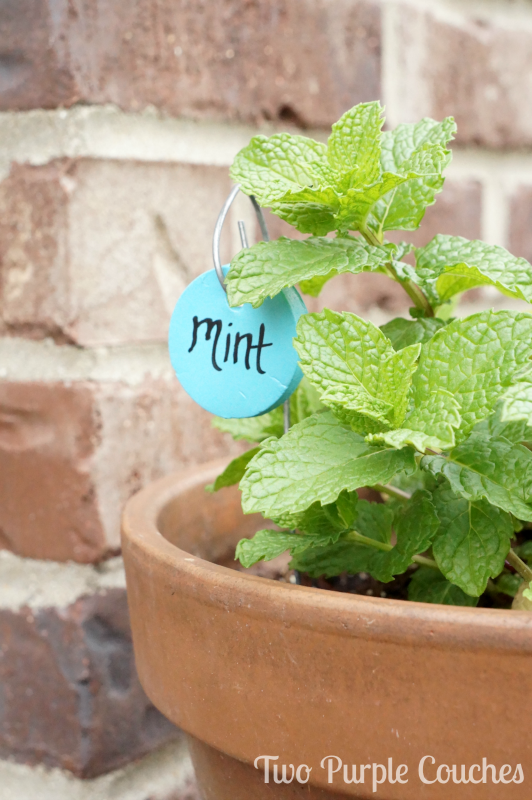 The hooks are multi-purpose galvanized wire (16-gauge) and just stick right into the soil.
I'm pretty happy with how these herb markers turned out, and I'm even happier that I spent $0 to complete this project! Now I'm going to sit back, watch my herbs grow, and dream of all the delicious homemade pesto and mint juleps I'm going to make this summer (wink).
You might also like: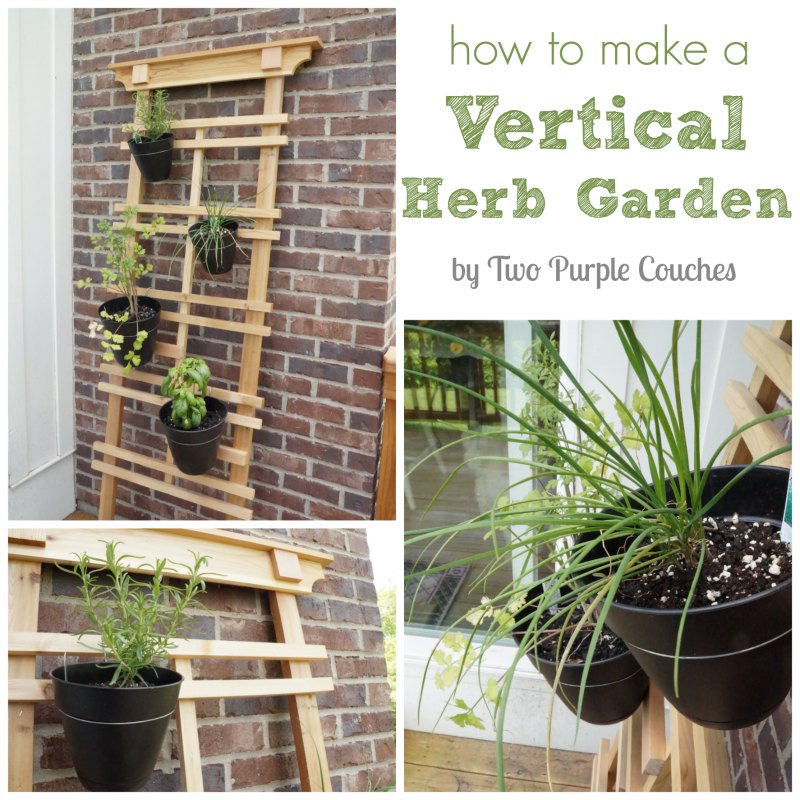 How To: Make a Vertical Herb Garden 
Sharing with: Something To Talk About