The possibilities for transforming thrift store items is truly endless. Today I'm sharing how I created a piece of local landmark art from a thrifted find, and then I'm teaming up with a bunch of other bloggers who have some pretty cool makeovers to share with you as well!
I'm so excited to join up with this Thrift Store Decor Upcycle Challenge! I've teamed up with 20 other bloggers for this thrift store blog hop. The rules were simple–take an item(s) from a thrift store, yard sale, resale shop etc. and transform it into a new piece of home decor. There was no budget, or theme to stick to so we were free to let our creativity run wild!
Meet the Hosts

Amanda | The Kolb Corner      Chelc| Inside the Fox Den
Erlene | My Pinterventures     Kim | Made in a Day     Sara | Twelve on Main
Emily | Two Purple Couches     Shirley | Intelligent Domestications
Marie | DIY Adulation     Lindsay | Crazy Organized   Michelle | Our Crafty Mom
Julie | Live From Julie's House     Debra | Shoppe No. 5     Dru | Polka Dot Poplars
Maureen | Red Cottage Chronicles     Pili | Sweet Things     Channell | Hobnail House
Colleen | Life on Kaydeross Creek     Ann | Duct Tape and Denim
Paula | Virginia Sweet Pea     Sherry | Savvy Apron     Stacy | Anastasia Vintage
---
In my stash of random thrift store finds, I had this quirky wood watermelon placque leftover from a round of #SwapItLikeItsHot that I participated in last spring:
At the time, it had me totally stumped. Somewhere along the line, someone suggested that it looked like one of Cincinnati's most iconic local landmarks: Union Terminal, and this idea really stuck with me.
For the last couple of years I've been hoarding collecting artwork of local landmarks with the intention of hanging a Cincinnati-themed gallery wall in our second floor bonus room. I don't have anything representing Union Terminal yet, and I knew that with a little bit of paint, this wood watermelon slice could become the perfect piece of landmark art to add to my gallery wall.
Here's how I did it: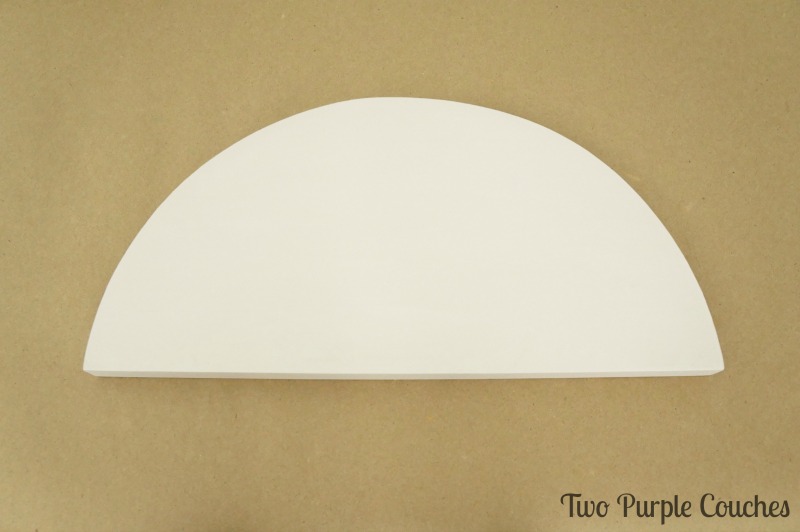 The back side of the watermelon was unfinished, so rather than sanding the paint off, I just flipped the slice over and covered it with two coats of acrylic craft paint. I mixed a little bit of brown in with white to make it look a little more like the stone exterior of the real building. Then I used a pencil to light draw on the architectural Art Deco details of Union Terminal.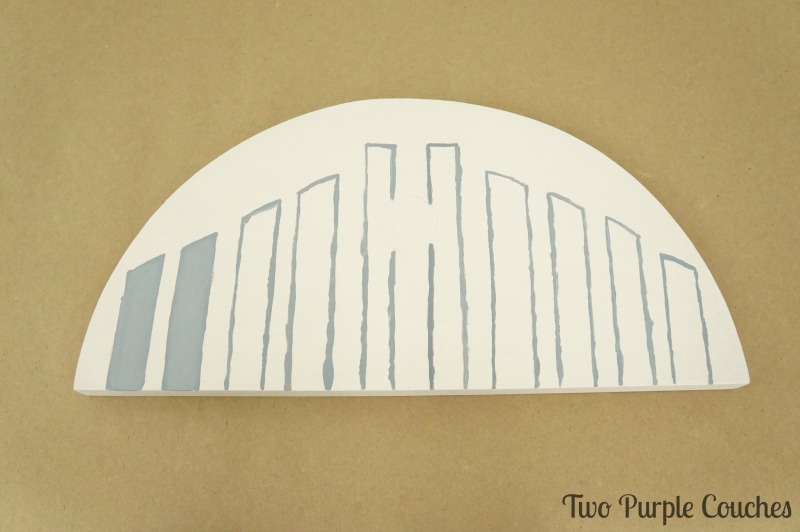 Once I had the details penciled on, I mixed up a medium grey craft paint and began painting the pillars and windows.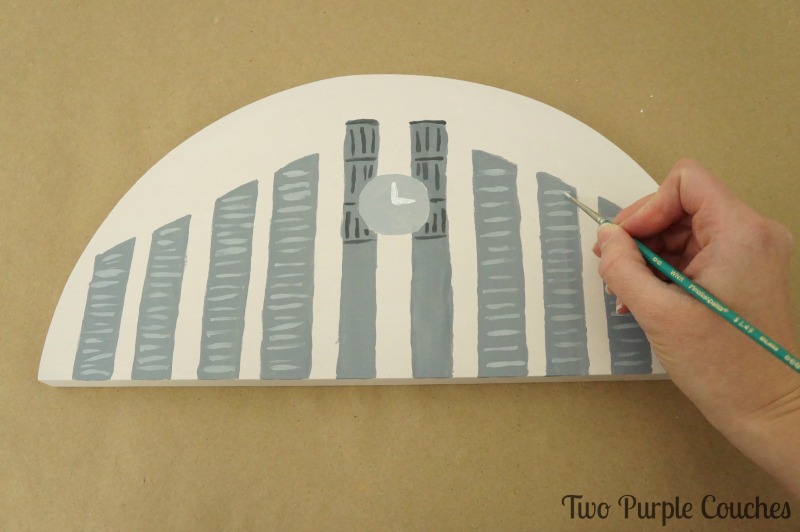 When the grey was dry, I used a very small paint brush to add in some details, including the hands on the clock.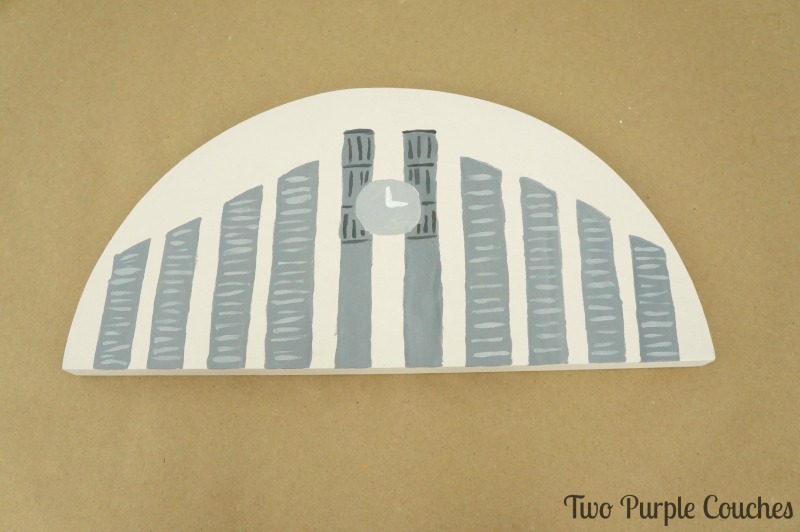 Now all I need to do is add a hanger to the back, and my Union Terminal landmark art piece will be ready to hang!
Sharing with: Sweet Inspiration
---
Be sure to check out my fellow bloggers' projects too!