It's the first Tuesday of the month and that means today is our June Create with Me Challenge. Last month the vote was unanimous – the people want to see dollar store DIYs and crafts! My creation: a colorful and trendy custom painted phone case!
There's more dollar store crafty goodness—be sure to read to the end of this post to see more projects and ideas! And if you're visiting for the first time from one of the other participating blogs, welcome! You're sure to find lots of crafty ideas and DIYs around here.
I'll admit, I don't shop the dollar store very often. I roamed the aisles of my local Dollar Tree for a long time gathering ideas and trying to get inspired. I kept coming back to the aisle with phone cases and found *the* only plain white one that would fit my iPhone 6. I took it as a sign.
This actually worked out quite well, because my beloved Rifle Paper Co. iPhone case is falling apart. I'm the kind of person who buys a phone case and uses it until it falls apart, or until I upgrade my phone, so typically for 2+ years. I've been in denial that my current case has run its course because I love it so, and I also don't feel like spending $30-ish on a new one.
But for one whole dollar (plus tax!) I got myself a custom-made, trendy tribal painted phone case! Gotta love what DIY can do for you!
This post contains some affiliate links for your convenience. Click here to read my full disclosure policy. 
How to make a DIY Tribal Painted Phone Case:
Materials Needed:
Tutorial: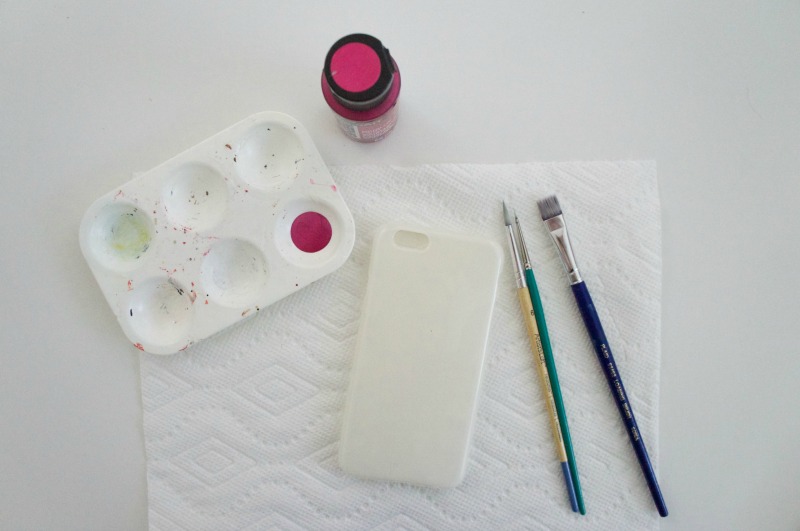 Step 1: Gather supplies. You may want to wash the case or wipe it down with rubbing alcohol before painting, especially if it seems dirty or dusty. If you like, sketch out your design on a piece of paper before you begin painting.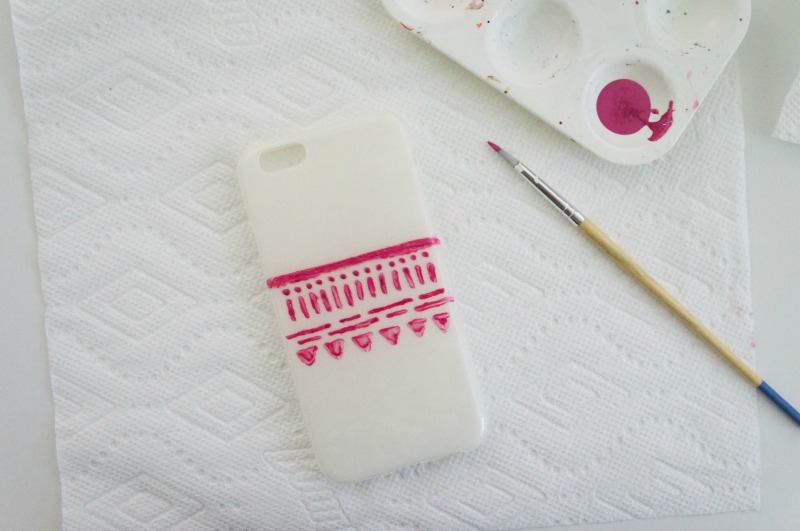 Step 2: Using the DecoArt Extreme Sheen Paint, create the pattern or design of your choice. I found it easier to start my tribal design in the center of the phone case and then work my way to the edges, instead of going from the top down. I mixed solid and dashed lines with triangles, chevrons and dots to achieve my tribal/geometric inspired pattern. Go over your design with a second coat of paint, if needed.
Step 3: Once the paint is fully dried, spray the case with a few light coats of PLAID Clear Acrylic Sealer to protect it from chipping.
I love how easy it was to create a unique and trendy phone, and I am even more thrilled that it only cost me $1!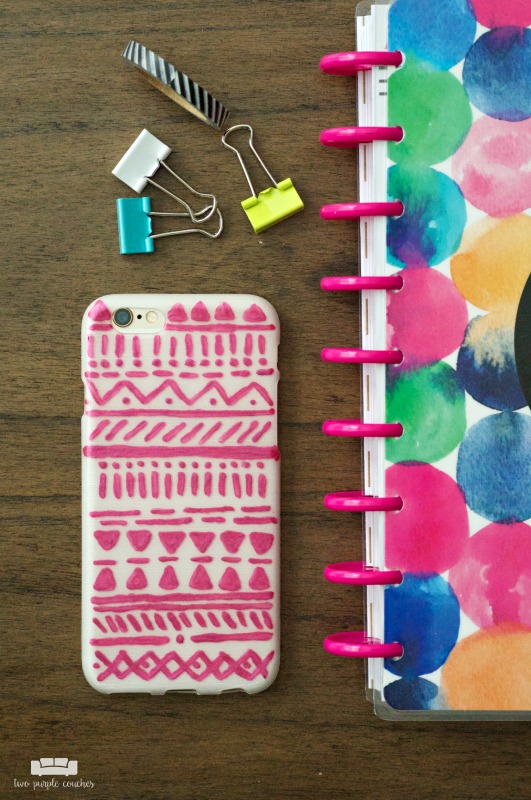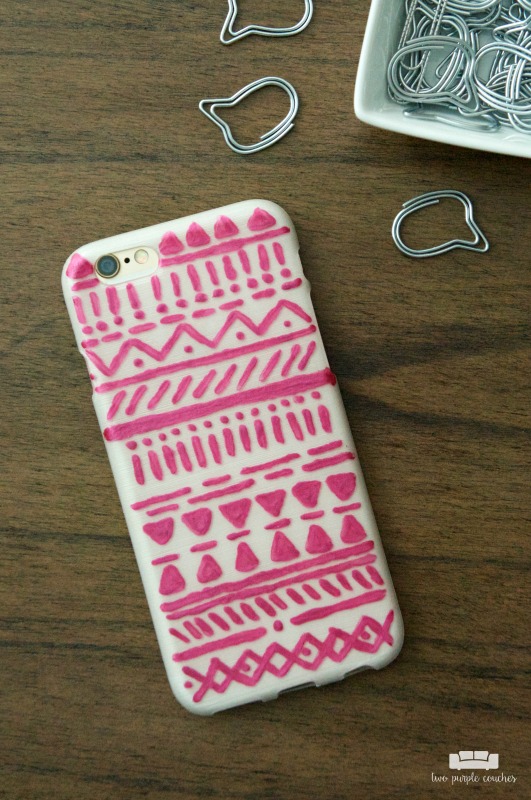 Love this? Don't forget to pin it!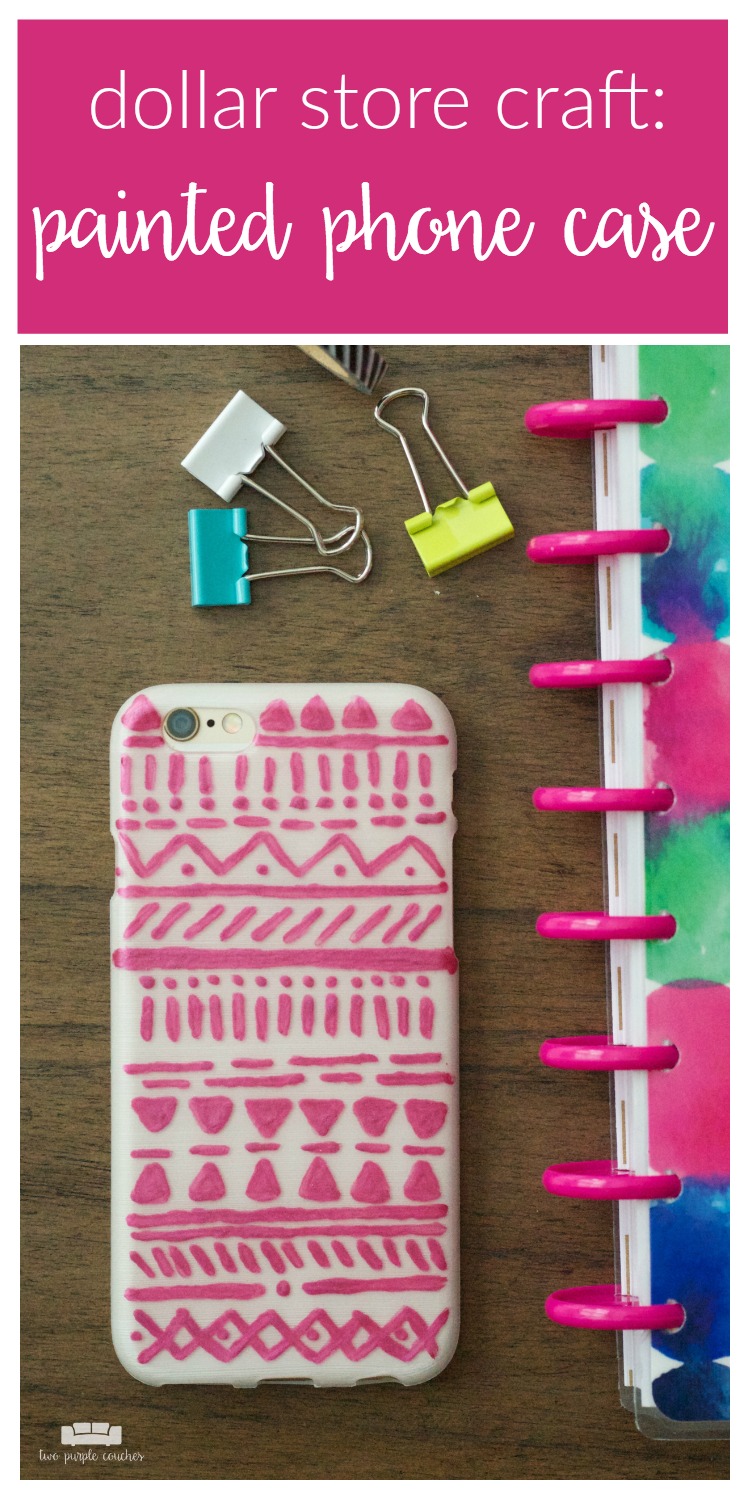 Create with Me DIY Challenge: Dollar Store Makeovers
Many thanks to Samantha from Little Bits of Home for organizing our challenges each month! Be sure to check out my blog pals' awesome projects—isn't it amazing what you can create with dollar store items?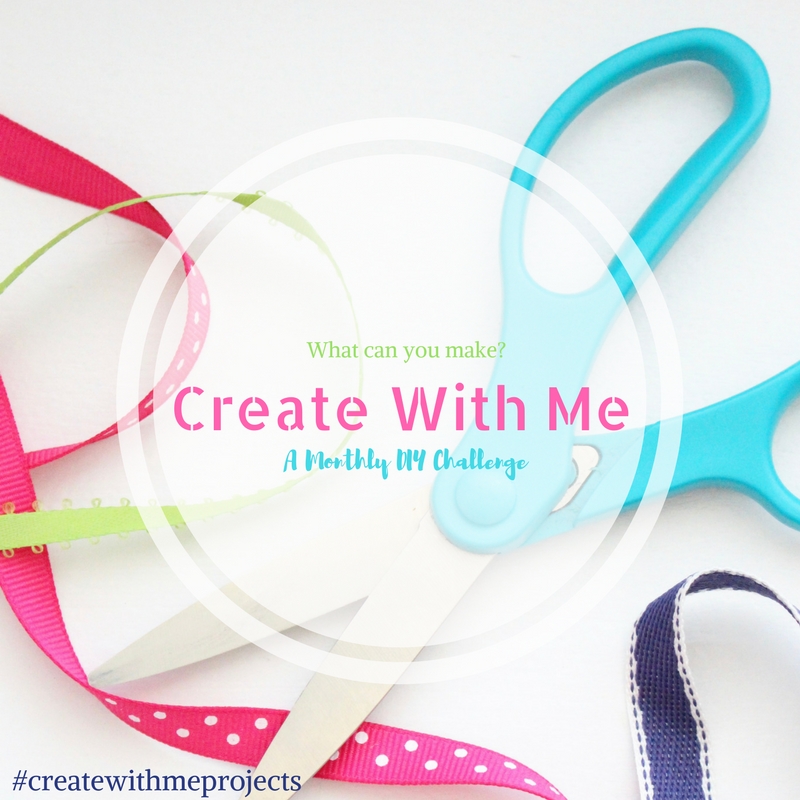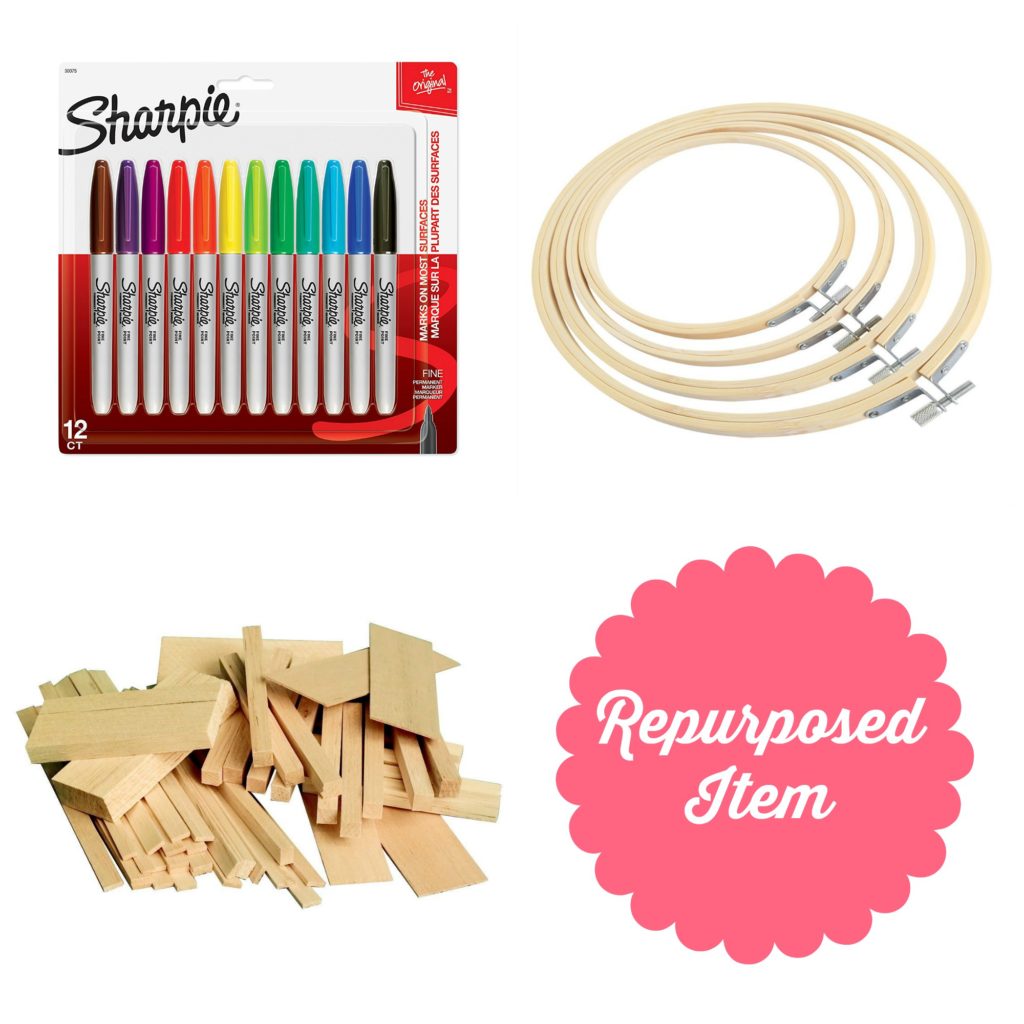 Supply Photos via Amazon.com
If you can't see the survey, CLICK HERE!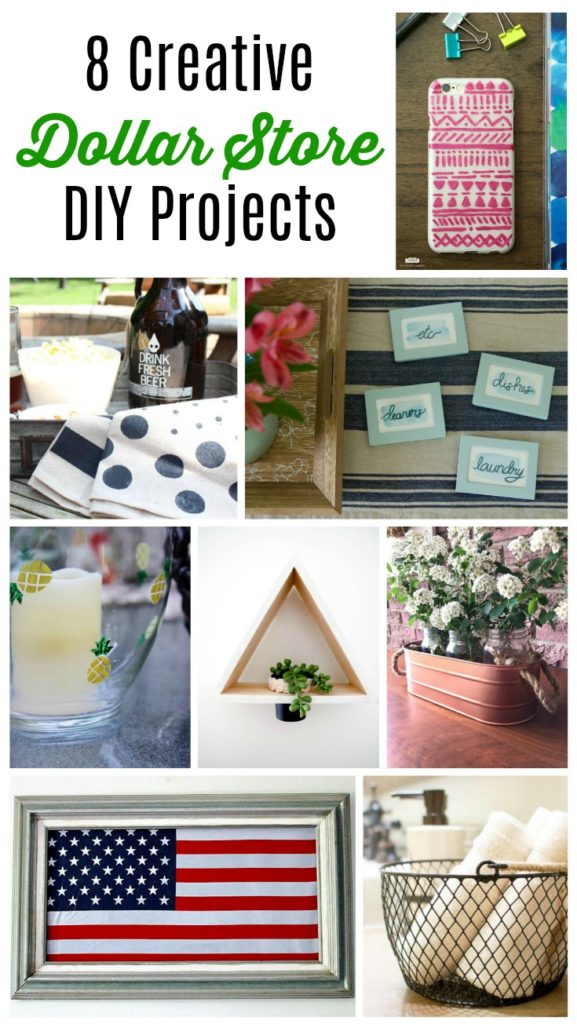 Tribal Painted Phone Case via Two Purple Couches
DIY Etched Glass Beer Mugs via My Life from Home
Watercolor Labels via Little Bits of Home
Vase with Pops of Pretty Pineapples via Knock it Off Kim
DIY Triangle Shelf Planter via Making Joy and Pretty Things
DIY Copper Planter via A Purdy Little House
DIY Fourth of July Art via Our Crafty Mom
Industrial Bin via North Country Nest
Want more crafty goodness delivered to your inbox? Join my mailing list!