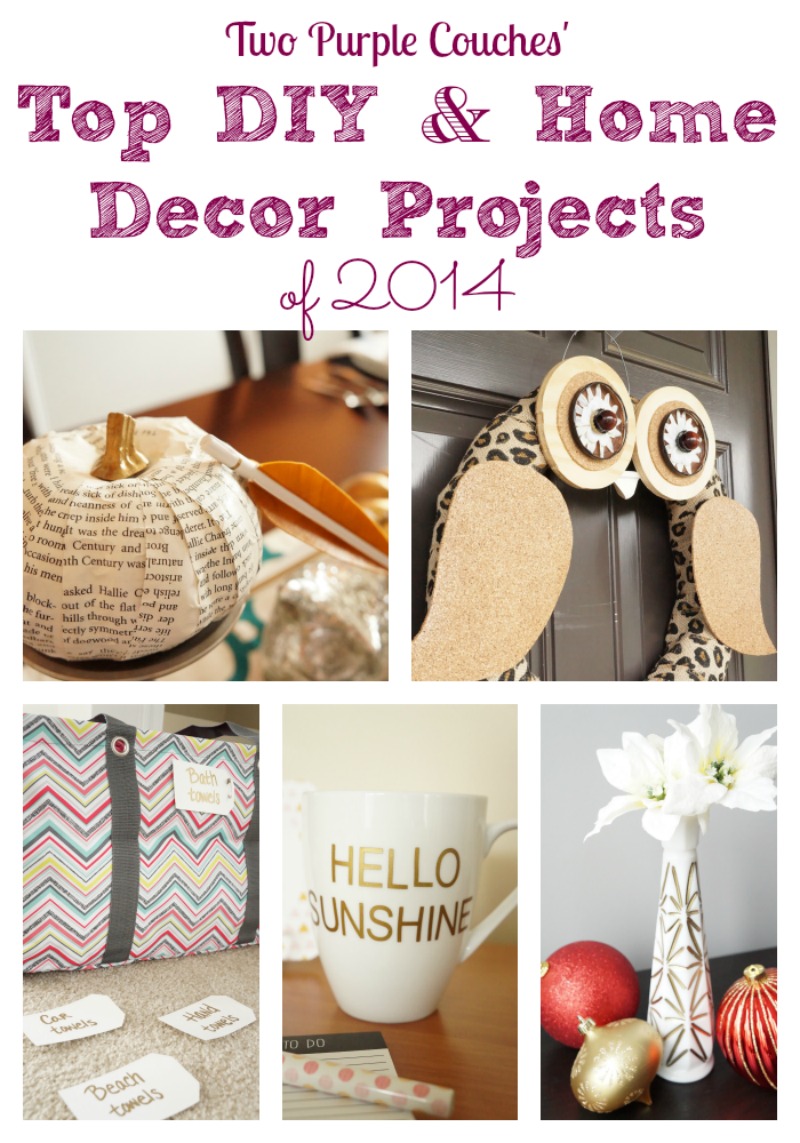 Can you believe that there are just a few hours left in 2014? This year has brought a lot of changes, both to our lives and our home. So I thought a little year-in-review of our Top DIY Projects 2014 Edition was in order!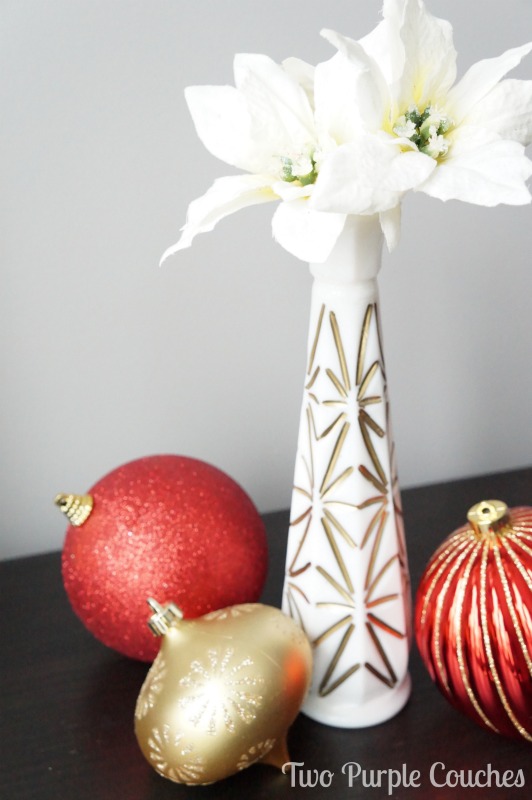 I had the opportunity to participate in a few different blogger challenges this year, and they were a blast! This year's favorite project—these gilded milk glass vases—were one of the items I made over for the Holiday Thrift Store Challenge.
When I wrote this post on where I love to shop for home decor, I had NO idea that it would be so popular! Apparently you guys like to know my shopping habits 😉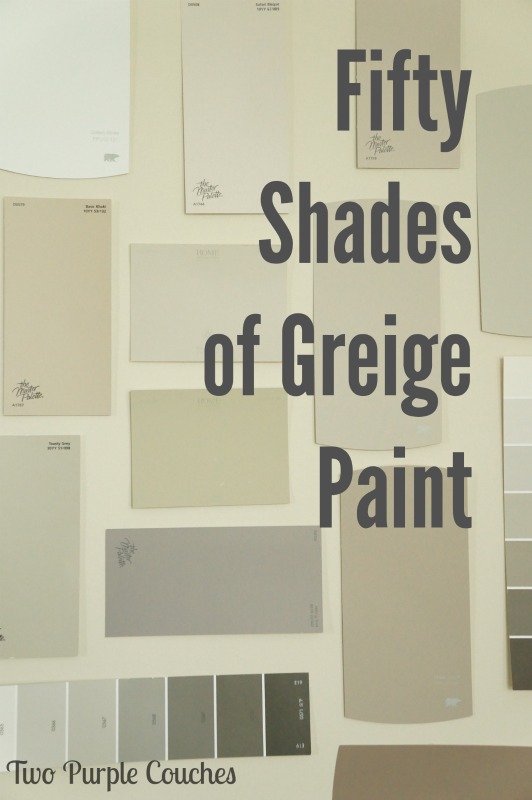 This year brought the start of a makeover to our bedroom, and the big decision of choosing a paint color. We looked through nearly 50 shades of greige paint before we picked the perfect one for our room (hint: the winner was Creamy Mushroom by Behr paints).
I got to put my first Thanksgiving tablescape together this year, since it was our first Thanksgiving having a dining room table! Even though we didn't host for the holiday, it was fun to put together my Glam Meets Cozy Thanksgiving Tablescape and play around with bold blues and glimmering neutrals! And it looks like you enjoyed it, too!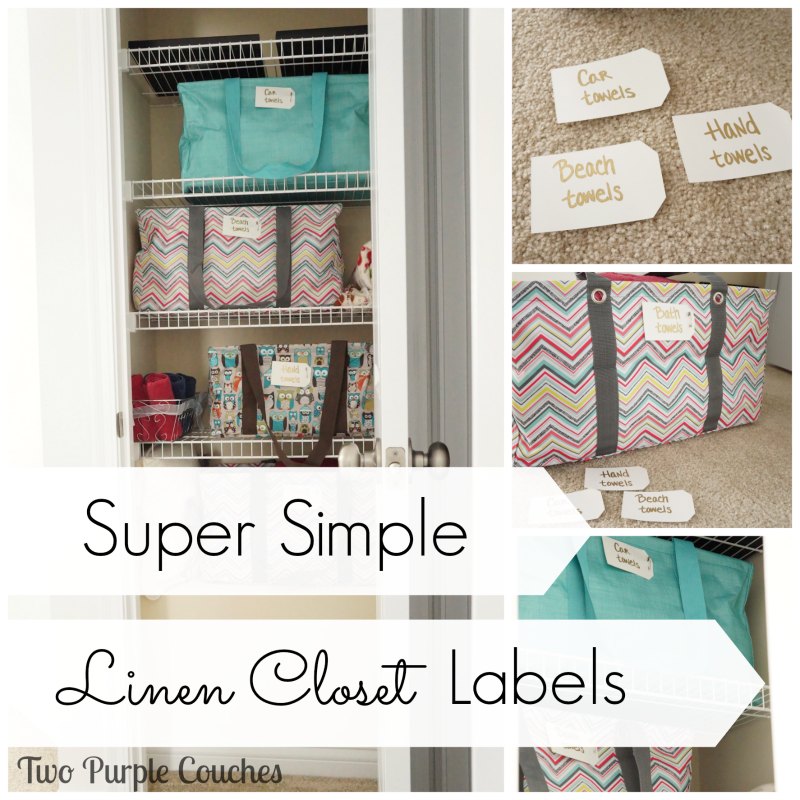 If you've been around here for a while, then you know I'm a huge fan of simple projects. If you're new around here, spoiler alert: I'm a huge fan of simple projects! And one of the simplest projects I completed this year was reorganizing with these simple linen closet labels.
I still kick myself for not starting this blog the day we signed the paperwork with our builder. Documenting the building process of our home would've made for what I hope would have been some interesting and helpful posts. But, I can still share some of the lessons and tips we picked up along the way, which I put into this post earlier this year: where to spend vs. save when building a house.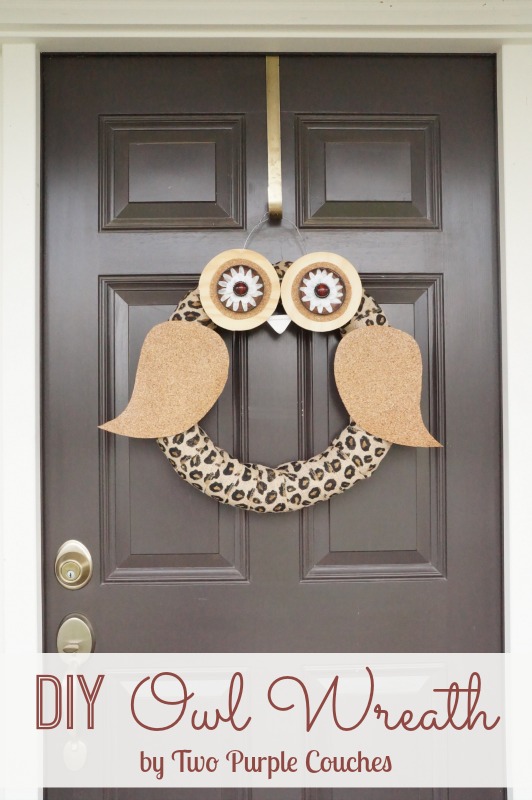 This guy is probably in my top 5 DIY projects of all time. Right there with my original DIY ornament wreath. And both were big favorites this year. I was inspired by an owl wreath I spotted in the pages Country Living Magazine, but I put my own twist on the materials and finished look. Because who wouldn't love a leopard-spotted burlap DIY Owl Wreath!?
I get my preppy on every once in a while. And one of those "whiles" was when I made this Kate Spade inspired mug. Gold & sassy. Need I say more?
I know there are a lot of blogs out there, and a lot of other pretty, shiny objects on the Internet that vie for your attention. And I am so thankful that you choose to spend some of the minutes of your busy days with us here at Two Purple Couches. I am excited for what 2015 holds, and I am excited to share our new adventures with you! Cheers to 2015!