I realized that I never posted about the DIY party headband I'd made myself for my Roaring Twenties party. So I figured with New Year's Eve just a few days away, it would be a good time to share it. You know, since maybe you're planning a night out on the town, or your own Roaring Twenties-inspired party, and need a fancy headband for the occasion. (wink)
When I was planning my outfit for my birthday bash, I browsed Pinterest and Etsy for headband ideas, like the ones here and here, but found that they can get a bit expensive. While a wanted an authentic feel for my outfit, I didn't want to blow my bank account. After some research, I knew I could make my own, but what I didn't realize was just how easy it would be!
What you need:
– narrow headband
– satin ribbon (I chose black)
– embellishments such as feathers, rosettes, tulle, fashion pins, rhinestones or pearls
– hot glue gun
What you do:
I used an old plastic headband that I found in a bathroom drawer, but you could also buy a basic headband form to use. I started by hot-gluing black satin ribbon around the headband. Put a dab of glue every few wraps to help keep the ribbon secure. If you want to hide the ends of the ribbon, start your ribbon a little above the end of the headband. That way you can wrap over it and get a smooth edge.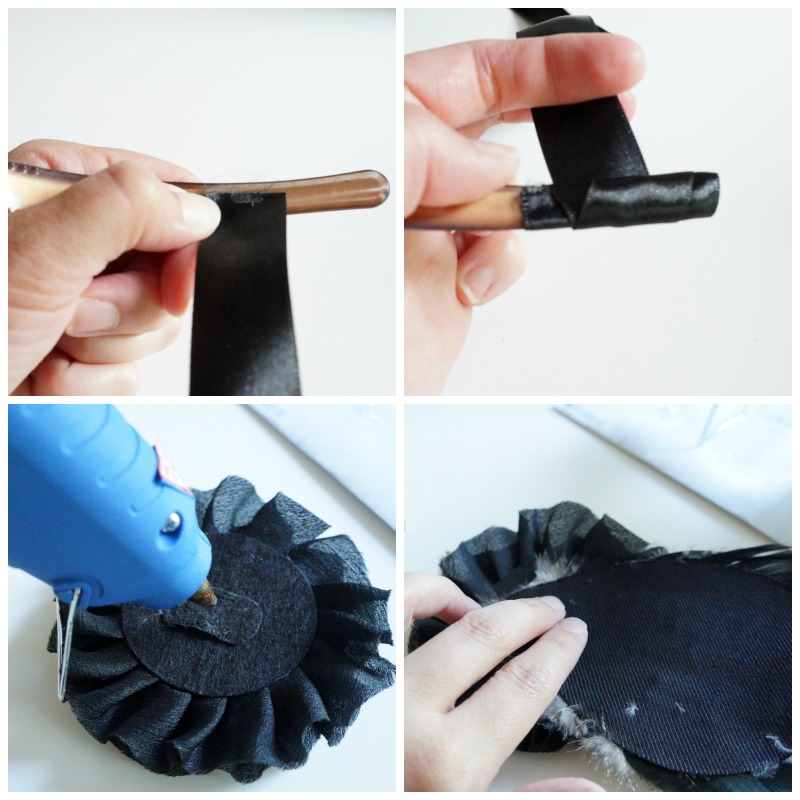 Once the glue is dry, you can embellish your headband any way you like. I found a rosette and feathers at Hobby Lobby (I think they were in a hair accessories section) and I had the pin on-hand. It was a hand-me-down from either my mom or my grandma. I think it was part of my grandma's costume jewelry collection, which I loved playing with when I was a little girl.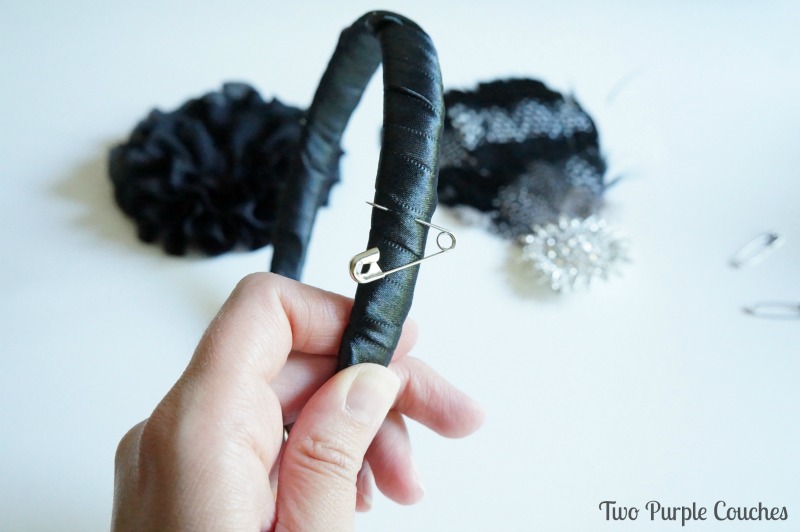 I decided I wanted the feather to hit just above my ear, so I marked a spot with a safety pin before glueing everything down. This is how I layered the embellishments: feather, rosette and sparkly pin. I hot-glued the feather to the rosette, then secured both to the headband. Once dry, I added my pin to the center of the rosette and my DIY party headband was complete!
Now all that's needed is the perfect party dress and a great pair of heels and you're ready to hit the town!
And I can guarantee that wearing this headband will make you feel 100% sassier. See???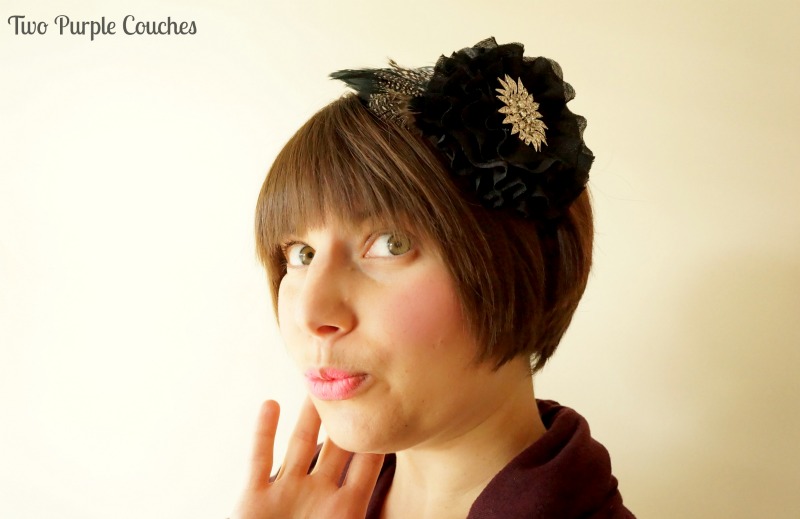 You might also like: