When I married Tom, I didn't realize I was marrying into a family that took their Christmas tree selection so seriously. But they do, and it's awesome. It's become quite a nice December weekend tradition, complete with cookies, hot cocoa, and lots of laughs as we hunt for our perfect trees.
I grew up with a (very realistic) artificial tree, so I've been on a bit of a learning curve. My mother-in-law has a very good eye for picking trees, so I've been learning from the best. I've picked up some helpful tips over the past 6 Christmases, and thought I'd share them with you! So here they are, my tips for choosing a live Christmas tree…
First and foremost, know what kind of tree you'd like to get. We always go for the Fraser Fir because of their strong, durable limbs. They can hold heavier ornaments, whereas trees with longer, softer needles, like White Pine, work best with lightweight ornaments.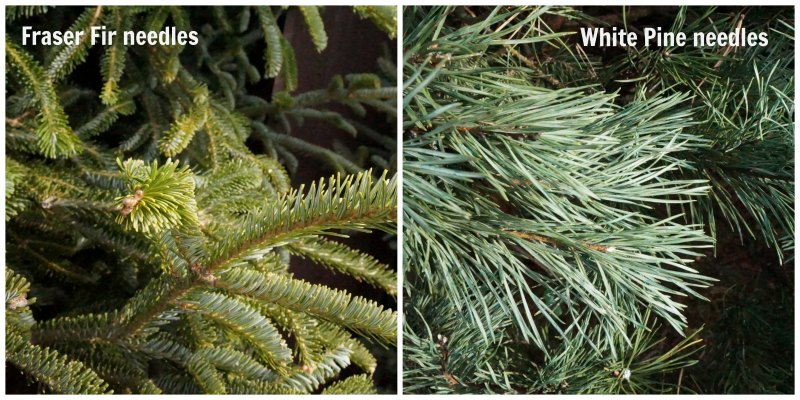 It's also a good idea to know your height limits. As much as I love to ogle the 12-footers-and-taller section (and I do!), I know it's not gonna happen. We have 10-ft ceiling, so I can usually convince Tom that a 9.75-ft tree leaves us plenty of room for our star topper. This is the only time I regret not selecting a floorplan with a two-story family room. My dreams of a 20-ft tree will have to wait!
If you're shopping at a tree lot, make sure you check the tree on all sides, especially if it's lying in a pile. Don't be afraid to pick it up and shake it a bit to make the branches loosen up and fall. You want to be looking for two things: 1) a straight trunk and 2) no gaping holes or large bare spots. Smaller bare spots can be hidden with strategically placed lights, ornaments or tinsel. Maybe also check for squirrels. You don't want a Christmas Vacation-esque mess on your hands later.
This is a good tip I just picked up this year – Check your tree for "freshness". If you run your hand over a branch and a bunch of needles come off with it, it's not a "fresh" tree. Meaning, it may not make it to Christmas. Look for a tree with softer needles. And make sure to put it in cool to lukewarm water once you get home! (And check water levels the next day!)
Lastly, ask for a fresh cut on the trunk before you bundle it up and strap it to the hood of your 4-wheel drive sleigh. Or, if your tree's just a bit too tall for your space, see if the trunk can be trimmed enough to make it work.
And there you have it! Simple steps to successful tree selecting!
What do you mean this one's too big? It's just a little full!
Bonus tip: once you get your tree home – put a tree bag on before you get your tree in a tree stand! It makes take-down much easier!
What's your family's tree tradition? Do you go with real or realistically artificial? Did you catch my other Christmas Vacation references?