My absolutely favorite thing about Spring is the abundance of flowers and greenery. I love seeing the trees and flowers bloom and Nature burst forth in her full array of color. So of course, I want to find ways to bring this freshness and color inside with my decor for the season. I was inspired by the idea of a vintage flower market when I was styling our entry console table, which resulted in this beautiful Spring floral entryway decor.
My mom and I went to a vintage & hand-crafted market in Hamilton, Ohio, over the weekend called Ruffles & Rust, and it was just what I needed to refill my creative cup. I've been getting mentally bogged down lately with a bunch of projects swirling around in my head, so it was nice to take a break and spend a few hours wandering around booths full of gorgeous styling ideas and creative products. I didn't realize how much I needed this dose of inspiration until I got home and launched into decorating the console table in our foyer!
Because all normal people can be found painting chalkboard signs and shredding book pages to decorate their entryways at 10 p.m. on a Sunday night, right?
Just me?
I'm okay with that.
On our Spring floral foyer table, you'll find the mossy cloche I shared last week (find more about it right here), a basket full of flowers (tutorial on the easiest-ever chalkboard sign coming tomorrow), and this awesome vintage postcard dry erase board that followed me home from Ruffles & Rust.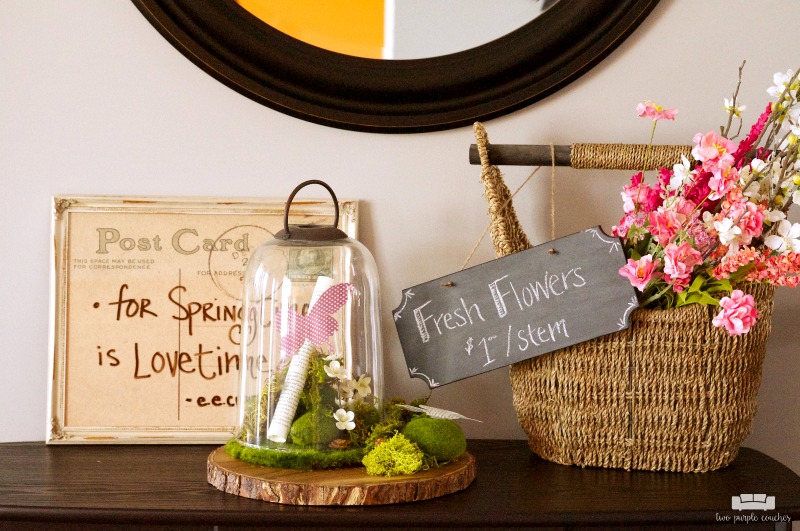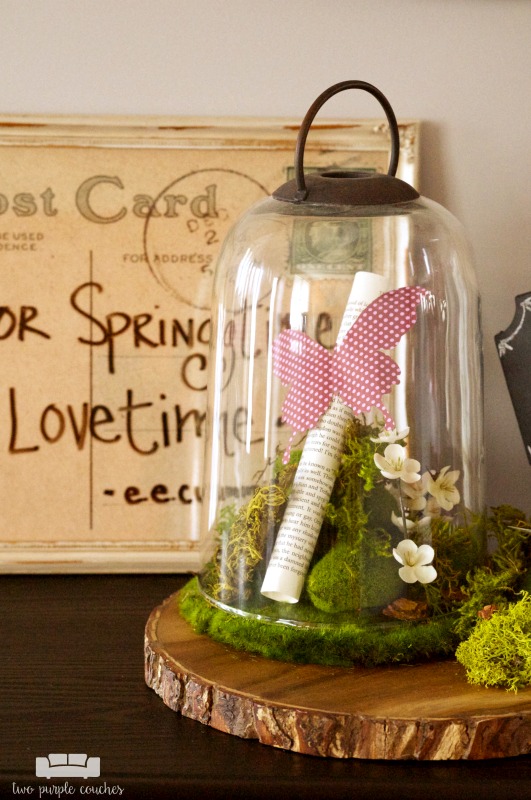 On the bottom shelf, I mixed some of my favorite modern and vintage pieces. A modern gold dotted ceramic vase filled with moss and a few faux flowers atop a decorative gold box. My favorite Home Sweet Home print and these awesome vintage car bookends that I've had for a few years. This may be an odd combination of things, but I love it!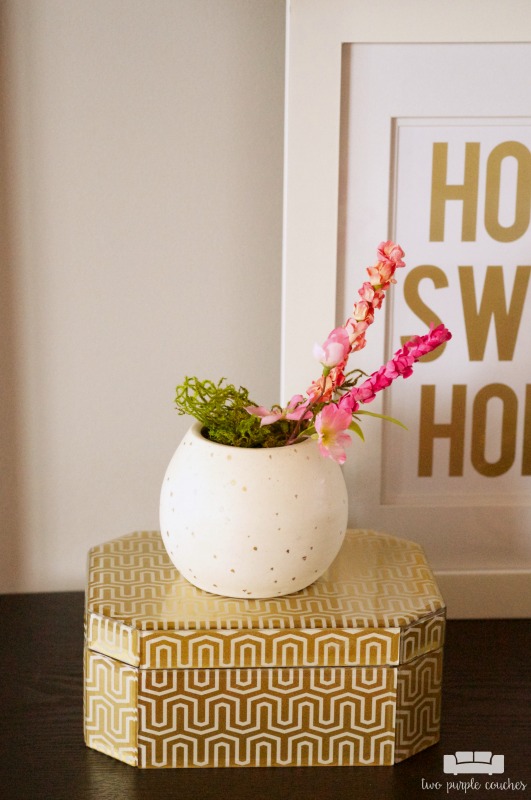 I ran a handful of book pages through our paper shredder to add to a giant Pottery Barn lantern before styling a bird's nest, eggs and moss. Every crafter should have a quality paper shredder for this very reason 😉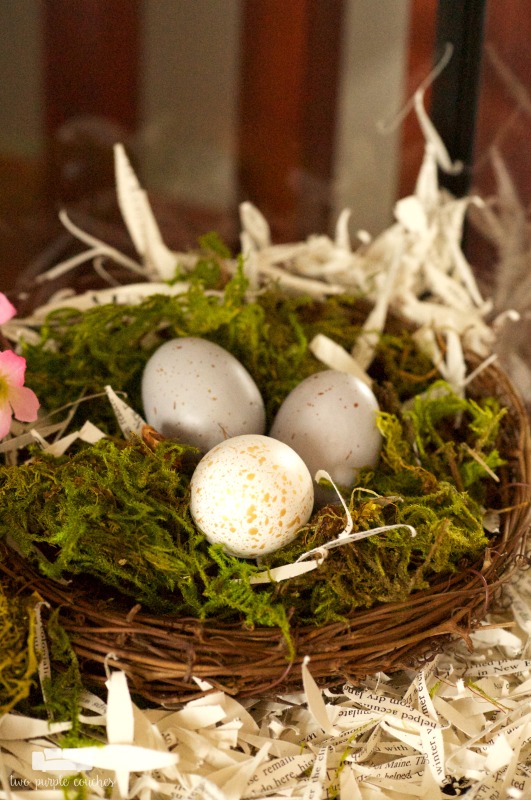 I am thrilled with how my Spring entryway table decor turned out. I am even tempted to freshen up my Spring mantel to make it look more like this!
I'd love to know—where do you find inspiration for Spring decorating? Leave me a comment below!