Thank you to HomeRight for sponsoring this post. All content and opinions expressed here are my own. Click here to read my full disclosure policy. 
I have a love-hate relationship with spray paint. On the "love" side, it's an easy and inexpensive way to update furniture and home decor items. On the "hate" side, it's an absolute mess. I can't tell you how many times I've inadvertently painted our patio, garage floor, grass, etc. Well actually, I can, because most of the evidence is still there. But never again will I hear my hubs say "did you spray paint something yellow in the garage today?" because I am now the proud owner of this handy and helpful Spray Shelter from HomeRight!
The Spray Shelter is a lightweight, portable tent-like shelter that you can set up on a table or workbench to easily spray paint all kinds of things. The other nice feature is that it folds up for easy storage. All I need to do to set it up is remove it from the storage pouch, slip off the elastic band and voila—it pops right open!
This shelter is the small size, which stands about 39″ tall and is about 30″ deep, excluding the extra flap in the front. This is the perfect size for smaller items, but if you often find yourself painting larger items, HomeRight makes another size that's more suitable for furniture.
I've already put mine to good use and I am thrilled with how it works.
My sister-in-law and I painted some tiles that she wants to hang in her new home…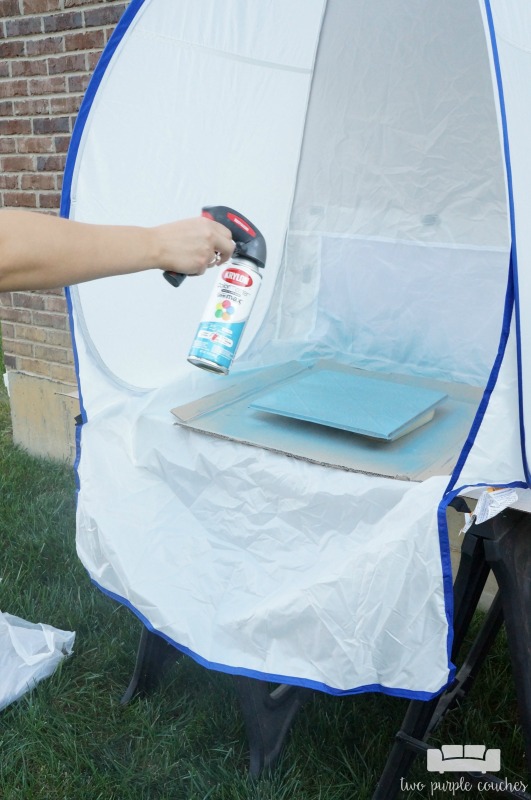 I've used it for a few small miscellaneous decor makeovers…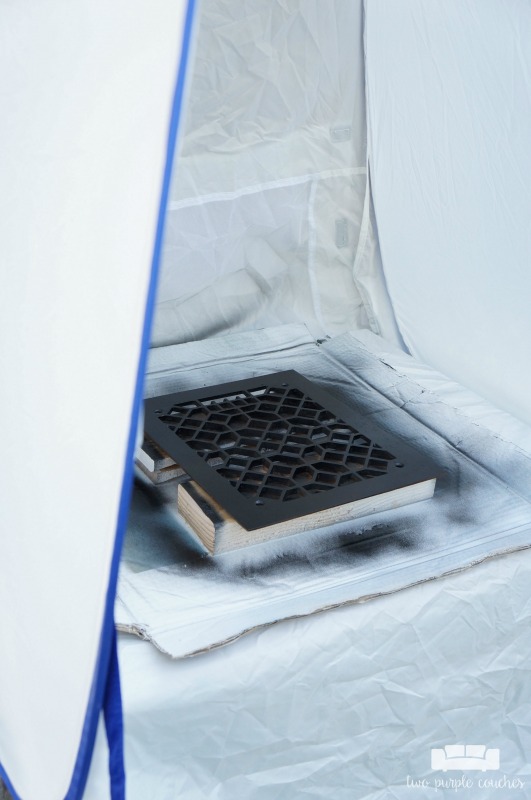 And I used it to refresh this tired vintage wood and metal arch panel I brought home from the Country Living Fair.
For about one second, I contemplated painting the metal by hand, and then decided it would be better to spray paint it. My Spray Shelter made the job easier and much less messy than my spray paint jobs of old.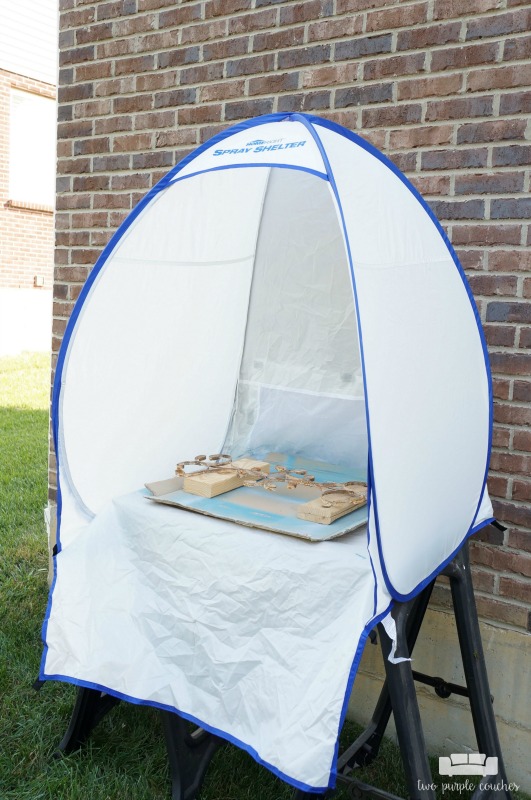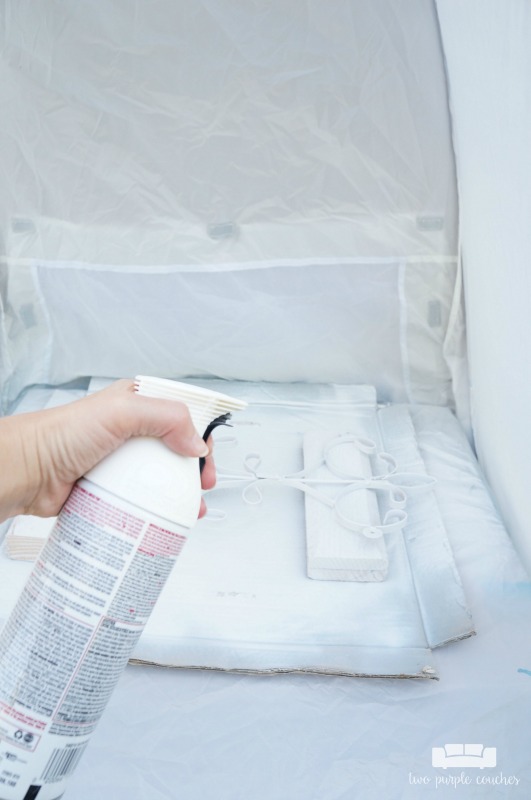 Love this? Don't forget to pin it!
If you, like me, suffer from messy spray painting experiences, you are in luck! HomeRight has graciously offered up one small Spray Shelters to one lucky reader! Use the widget below to enter. This giveaway is open to U.S. residents age 18 and over.