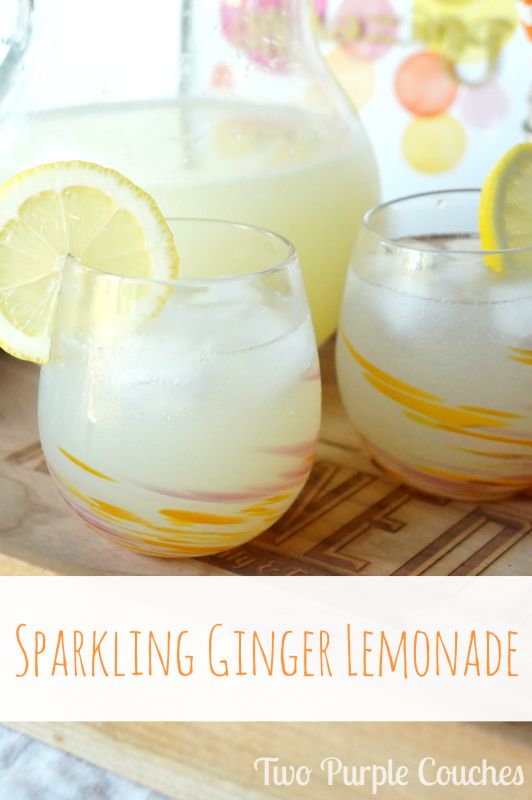 When it's hot and humid outside, as it frequently is in SW Ohio in the summer, I am constantly fighting the desire to drink all the refreshing drinks: iced coffees, infused waters, smoothies… You name it, I'd like to have a glass of it. It's just too hot to eat (unless it's tacos, it's never too hot for tacos), but it's the perfect weather for a glass of ice cold refreshment. And what sounds more refreshing than a Sparkling Ginger Lemonade? Not much, I'd imagine.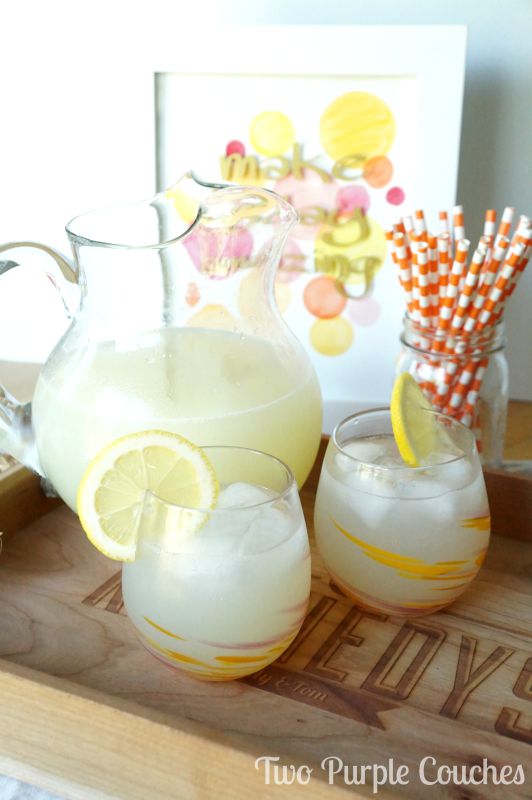 Ever since my acoustic neuroma surgery back in April, I've become an avid Food Network viewer, particularly of The Barefoot Contessa and The Pioneer Woman. It's what I do nearly every weekday from 4:00pm – 5:30pm. The downside: I don't get much accomplished during this hour and a half. The upside: I bookmark a lot of new recipes, including this one from The Pioneer Woman for a Ginger Lemonade Fizz. It sounded so refreshing that I knew I had to try it out immediately!
It's a little misleading to write a recipe for this drink, as it's almost so simple that it doesn't need a recipe.  I put my own twist on Ree's recipe to create my Sparkling Ginger Lemonade and used frozen lemonade concentrate, which makes this even simpler to make. If you have the time and the desire, you could certainly juice your own lemons to use instead of the concentrate. The most "labor-intensive" part of this recipe is making the ginger simple syrup, but as the name implies, this is quite the simple step (wink).

Sparkling Ginger Lemonade
Author:
Two Purple Couches
A simple and refreshingly fizzy beverage perfect for warm summer days
Ingredients
1 cup sugar
1-inch section of fresh ginger, peeled and cut into small pieces
1 can frozen lemonade concentrate
sparkling water
Instructions
To make the ginger simple syrup:
Combine 1 cup sugar with 1 cup water and heat in a small pot on the stove until sugar completely dissolves and the liquid just comes to a boil. Turn off heat, add fresh ginger and allow it to steep until the liquid has cooled. Strain the syrup into a jar and discard ginger.
To make Sparkling Ginger Lemonade:
Prepare frozen lemonade concentrate using about half as much water as the can directs.
Add 1-2 tbsp of ginger simple syrup (or to taste) to a glass filled with ice.
Fill glass halfway with lemonade then top off with sparkling water.
Garnish with a lemon slice and enjoy!
This Sparkling Ginger Lemonade tastes like a quintessential summer day but with a twist of ginger and that delightful fizzy effervescence that we all crave sometimes. I'm not a big soda drinker, but I do love a bit of fizz now and then! Plus there's something about it that feels a little fancy, and who doesn't like to feel fancy!?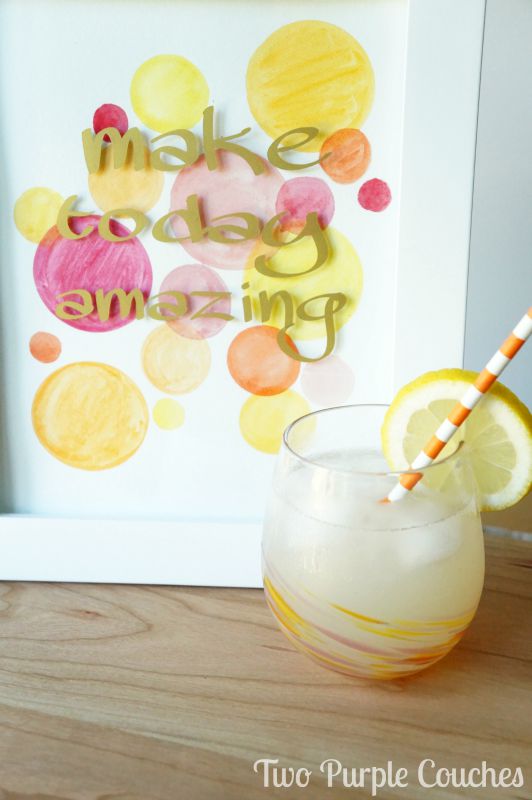 I think the only thing that could possibly make this recipe better is a splash (or two) of vodka… Yum!
Sharing with: Inspire or Be Inspired