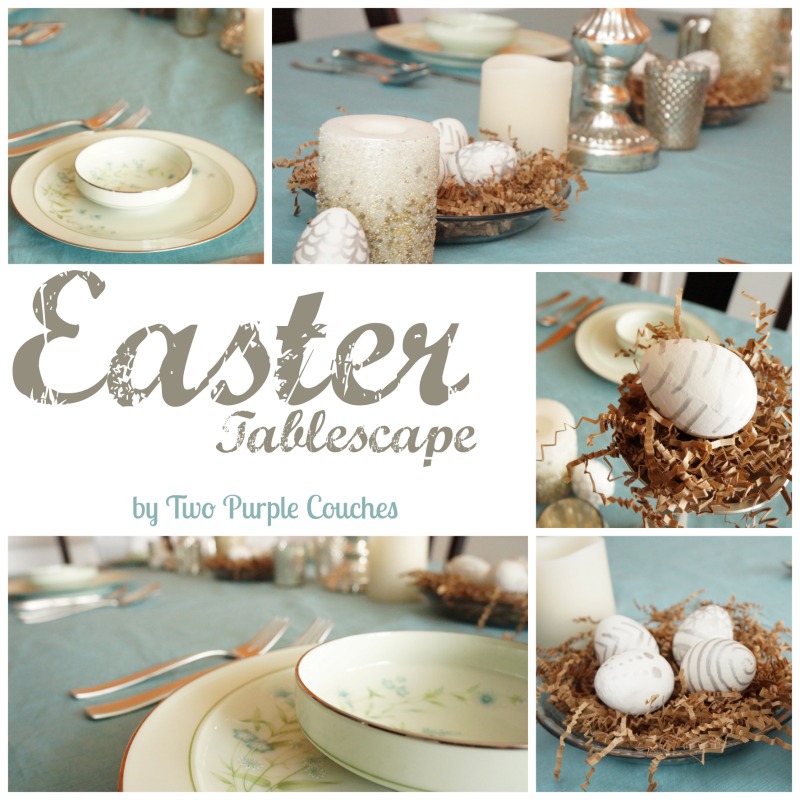 We're hosting Easter for the first time this year. Which means: cleaning, decorating, menu-planning, and tablescape-creating. So far, I have one of those items checked off my list. Oh wait! One-and-a-half. I have my menu sort-of planned out. But, at least I have a lovely, simple Easter tablescape to share with you today!
And if you're a last-minute planner (yes, that's a thing) like me, you can probably pull off a similar setting with plenty of time leftover to get those hardboiled eggs dyed.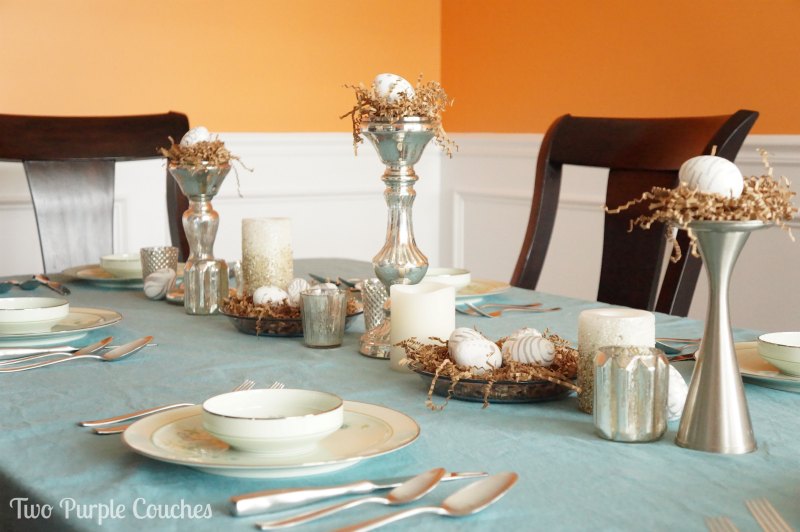 So far in our life in this house, we've hosted one official holiday event: Christmas Dinner, 2012. I wanted to keep things easy on myself, so I pushed two folding tables together, got a paper tablecloth and some fancy plasticware and called it a day.
Now that we have a real dining room table and chairs, I wanted to up the ante a little bit. But still without driving myself nuts. So after searching blogs and Pinterest for inspiration, and meandering around Target and some craft stores, I decided to go with a tried-and-true decorating approach: Use What Ya Got.
And what I've got is plenty of mercury glass, a batch of freshly painted & embellished eggs (more on those tomorrow) and my Grandma Weezie's china.
I've been waiting 16 years to use this china.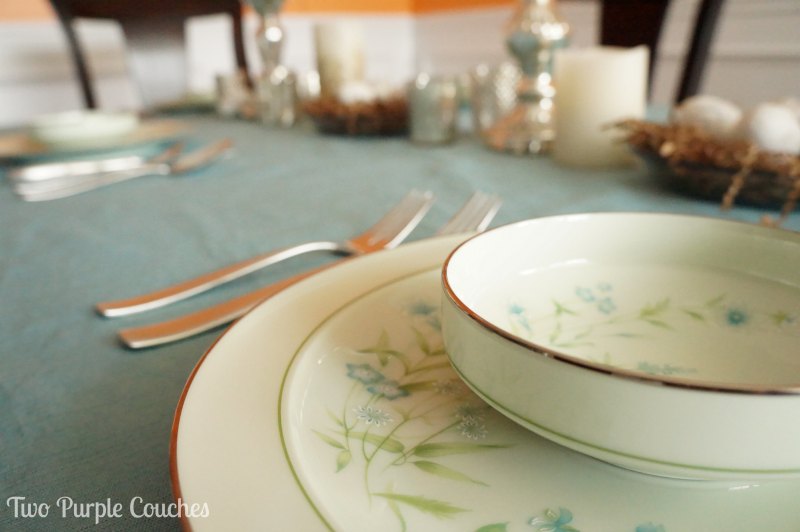 When my Grandma Weezie passed away in 1998, her china set, plus some other pieces were packed into an old steamer trunk found in her basement, and came home with my parents. It sat in my parent's basement until Tom and I bought this house. (I have plans for that steamer trunk, but it's super heavy!)
It isn't a particularly fancy or expensive set of china. It's Noritake Cherish from the 1970s. But it was my Grandma's. And that's all the fancy it needs.
And I love how the glimmer of the mercury glass accents the fine silver trim around the edges of the plates and bowls.
Just a nice, simple natural, chic, and nostalgic Easter Tablescape! Because isn't that what Spring is all about?!