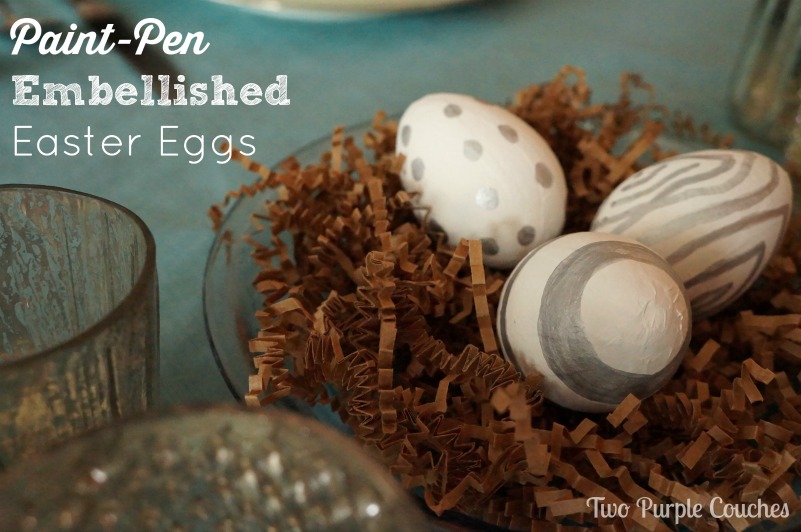 Did you see my natural, chic and nostalgic Easter table yesterday? Then you caught a glimpse of these jazzy embellished eggs I created with nothing more than a silver paint pen!
Even though Easter is just a few days away, you can whip up a carton of these embellished eggs in no time. Seriously.
I had 12 paper mache eggs on hand that I'd picked up at Michaels last year. They were originally a craft paper color, so I painted them with white acrylic paint. I'd wanted to just add the silver on top of the natural paper, but it wasn't showing up too well on my test egg.
I started with a few simple designs, then decided to doodle some more "intricate" designs on paper before applying to an egg.
I'm a dabbler. I couldn't just stick to one design!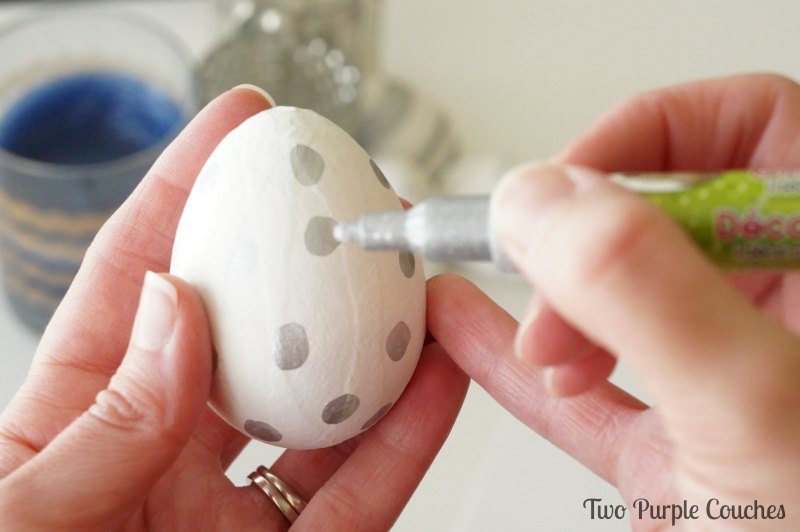 I did some eggs in stripes, some in dots, some geometric, some scallopy and some swirly abstract ones.
And that's it!
Simple. And sparkly. Two of my favorite things!