I miiight have a bit of an obsession with home decor. I seriously think I could shop for home decor all the live-long day, whether walking down aisles stocked with candle holders, vases and random objets, to browsing sites full of pillows, throws and art. I'm not sure why I love it so much… maybe because each piece conjures up endless possibilities for styling and arranging. How this piece would change the look of a traditional versus contemporary room. Or mixing glam with vintage. Or French accessories with Moroccan textiles. Maybe I missed a calling to become an interior designer??
Anyway, this post isn't meant for you to listen to me ramble, it's to show you where I love to shop! Or, where I find myself most frequently. I've noticed that I have a very distinct list of where I buy versus where I browse when it comes to home decor.
Where I Buy
My top 5 places to buy are: Pier 1, Target, Kohls, Etsy, and local indie shops/craft & art events. For frames, I almost exclusively shop at Michaels.
I have been in love with Pier 1 for as long as I can remember. Their stores have such a rich mix of colors, textures, styles, all kinds of goodness. I love getting lost among the aisles and shelves, hunting around for unique items that will look right at home in my space. Like 3-ft-tall metal elephants.
I get most of my prints and artwork from artists I find on Etsy or from local art and craft events like the City Flea and Crafty Supermarket.
I occasionally find myself at Ikea or HomeGoods, but neither of these stores are super close to my home or work, so I shop there less frequently. But when I do, I usually come home with something. I also dabble in thrifting and flea-market-ing.
Where I Browse
I check online marketplaces like One King's Lane, Joss and Main, and Wayfair nearly every day. There's always something new, and I like how most of the sites categorize their sales by decorating style or type of furniture, so you can immediately click to what you're looking for. I have purchased accents and even some furniture pieces from sites like these, and I've been happy with the items. But sometimes I just prefer to see it in person before pulling the trigger.
I also browse at Anthropologie, West Elm and World Market. I like to check out Anthro and West Elm for inspiration and ideas. World Market would probably be on the Where I Buy list if there were still brick-and-mortar stores in Cincinnati. I LOVED the World Market we used to have, and I miss it every day! I know that I can shop online… but it's just not the same!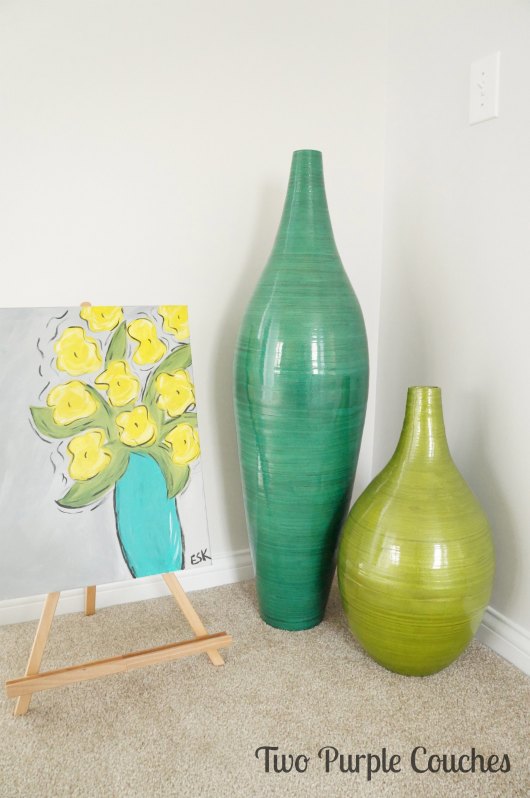 What are your go-to shops for buying versus browsing? Any new ones I should add to my lists?
Sharing with: