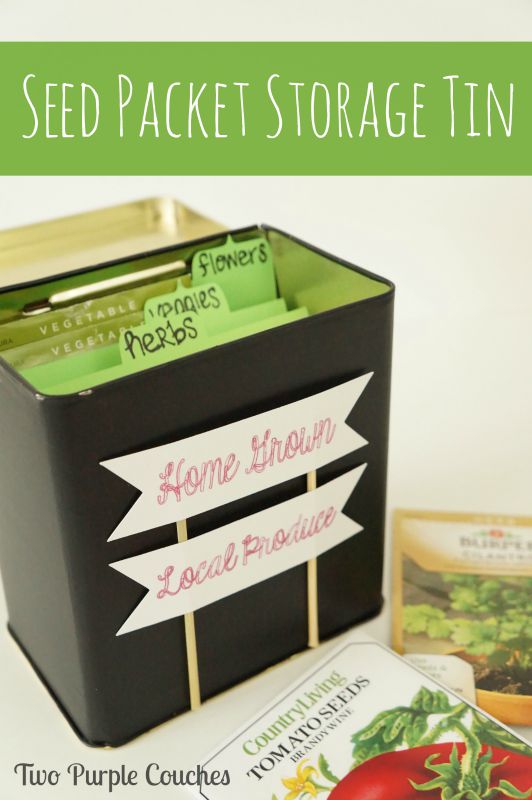 One of the things I looked forward to most about moving into our home was having a yard and the space to create our own herb and vegetable gardens. Most of the time, I start our vegetables and herbs from seed, and up until now, those seed packets have been strewn about the workbench in our garage. But no longer! For this month's Silhouette Challenge, I put together a seed packet storage tin to keep my things tidy and organized from here on out!
Gardening is something I grew up with—my dad loves to garden, and we always had fresh vegetables and rows of beautiful rose bushes in our backyard. There is just something about harvesting vegetables and creating meals using ingredients that you grew yourself. It gives me such a feeling of satisfaction and accomplishment! One of my favorite outdoor projects is still the raised cedar bed we built to house our vegetable garden.
One of these days I would love to build a nice potting bench, with plenty of spots for my gardening tools, places to organize my seeds, etc. But until that dream comes true, this little storage tin is the perfect solution!
For being such a straightforward project, I ran into several challenges and mistakes along the way. I considered just giving up, but since it really was so simple, I wasn't going to let this project get the best of me!
Here's how I put this seed packet storage tin together:
The materials list is very short; all that was needed was some construction paper and a tin. I painted the tin with chalkboard paint to make it a blank slate. I found this file in the Silhouette Design Store to use for the tabbed divider cards.
Here's where I ran into the first bump—this design is a set of tabs. While this is clearly stated in the description, In my mind, they would show up as something like a 4″x6″ index card with the fancy tab on the top. Wrong. But, the upside is that I figured out how edit the points in order to reconfigure them to work for my project. I may have given myself a pat on the back at this point.
Okay, so once the cards were designed to the dimension I needed for the 4.25″ x 4.5″ tin, I cut them out using my Silhouette Cameo. There may have been another mishap here because I forgot that I used a weird ruler (seriously, it's meant to be clipped into a 3-ring binder and for whatever reason, the actual ruler markings start about one inch up from the edge of the ruler) and my cut cards came up too short. Le sigh. So I ended up taping an extra strip of construction paper to the bottom. Can a girl catch a break here or what??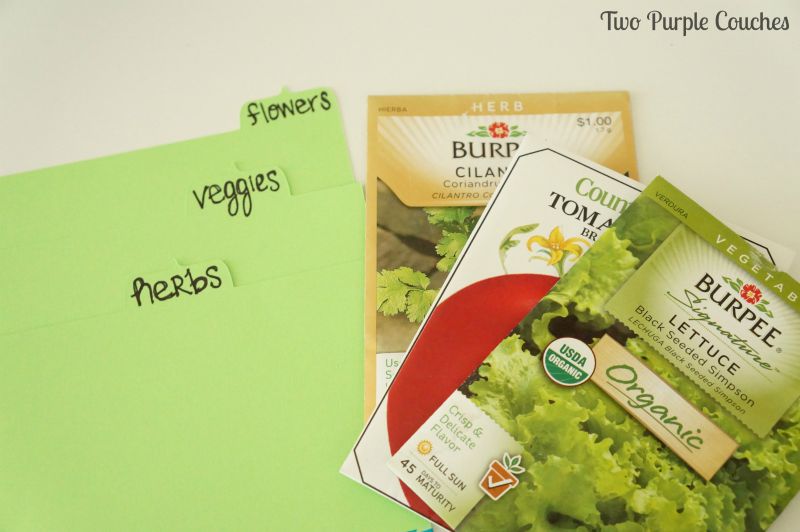 Initially, I'd cut out a fancy scalloped design to decorate the front of my tin (Mishap #3: my Cameo quit cutting mid-design here. When I tried to re-start, it cut right through my cutting mat. Oh for the love…), but then decided against using it.
So I turned to a quick search for farm stand/farmer's market signs for inspiration and decided to make two little banners for the front that read "Home Grown" and "Local Produce".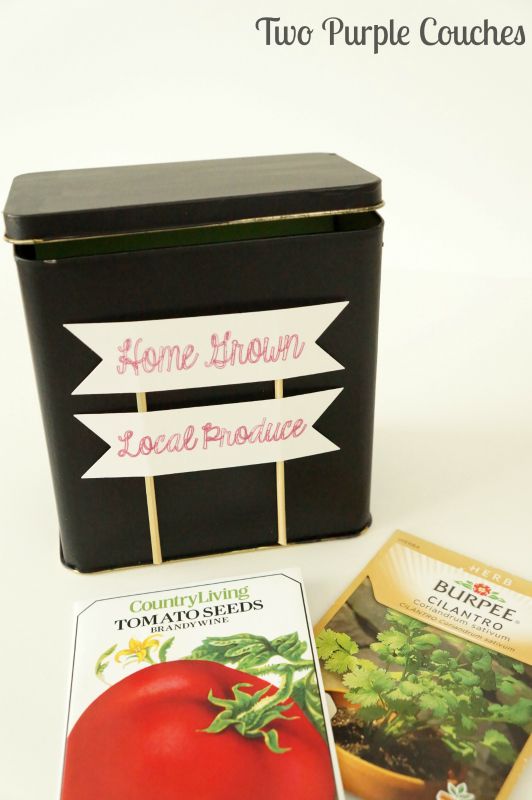 To make these, I drew a rectangle, then selected Edit Points to create the indentations on either side. I added a text box with a handwriting-inspired font. I did a print-and-cut technique with a Silhouette Sketch Pen, then taped each of these to a couple of wood skewers.
Despite all the mishaps, I think this seed packet storage tin turned out really cute! And I have plenty of room to grow my seed collection!
Want to Check Out More Silhouette Projects?
My Silhouette Challenge buddies and I are all sharing projects on our blogs today, so peruse the projects below for a wealth of Silhouette inspiration!
1. From Whine to Whine // 2. Small Stuff Counts // 3. Comfort and Yum // 4. Patina Paradise // 5. My Paper Craze // 6. Where The Smiles Have Been // 7. Practically Functional // 8. Get Silvered // 9. DIYJustCuz {Brittany} // 10. Dragonfly & Lily Pads // 11. Crafty Bonds // 12. Two Purple Couches // 13. Tried & True // 14. It Happens in a Blink // 15. DIY Just Cuz {Sam}