Do you ever start to plan out how you're going to decorate something and then suddenly you get sidetracked by a new idea that takes you to a completely different place? This is exactly what happened to me while I was working on my Valentine's Day mantel this year. The sketch I started with was pretty different than the photo you see above; but halfway through, I was struck with the idea of quotes from famous romantic novels and then my creativity took off running!
My Valentine's Day mantel this year is inspired by my favorite romance writer, Jane Austen. I imagined being surrounded by stacks of her beloved romantic stories and channeled my inner English major into mantel decorations! And this isn't the first time I've been inspired by a writer—a while back I created a Halloween mantel inspired by Edgar Allan Poe and his poem "The Raven."
While this might be a really different take on Valentine's Day decorations, I had a lot of fun with it. And it proves that inspiration can come from anything! Now let me show you all the details…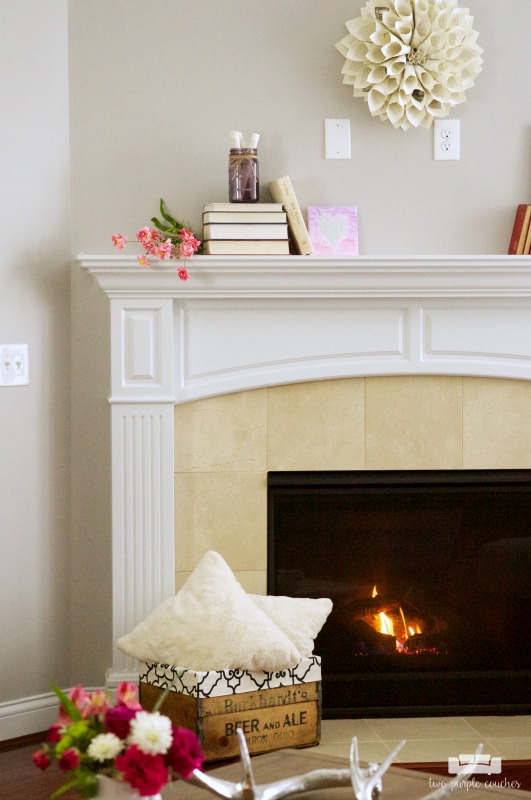 I used this tutorial from Christina's Adventures to make my own book page wreath.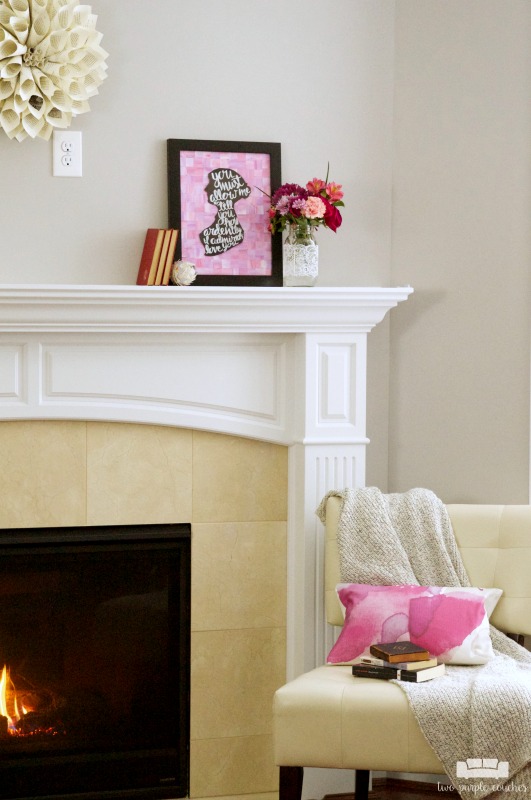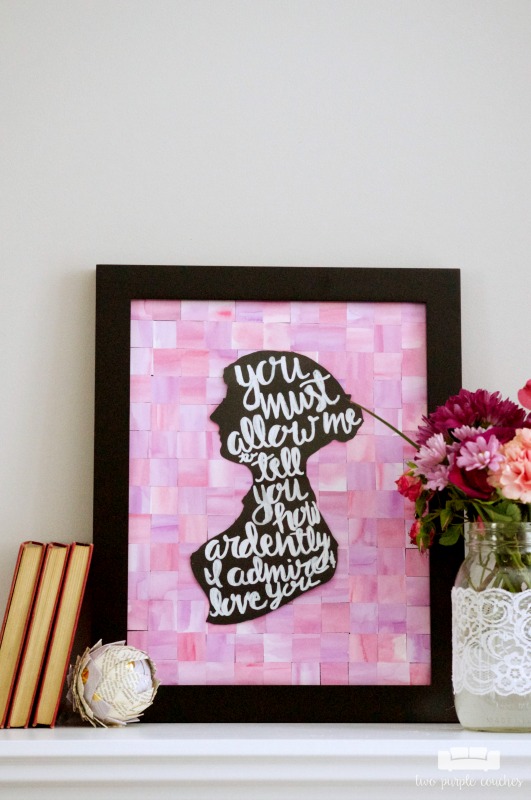 You can find a tutorial for this Jane Austen hand-lettered silhouette art here.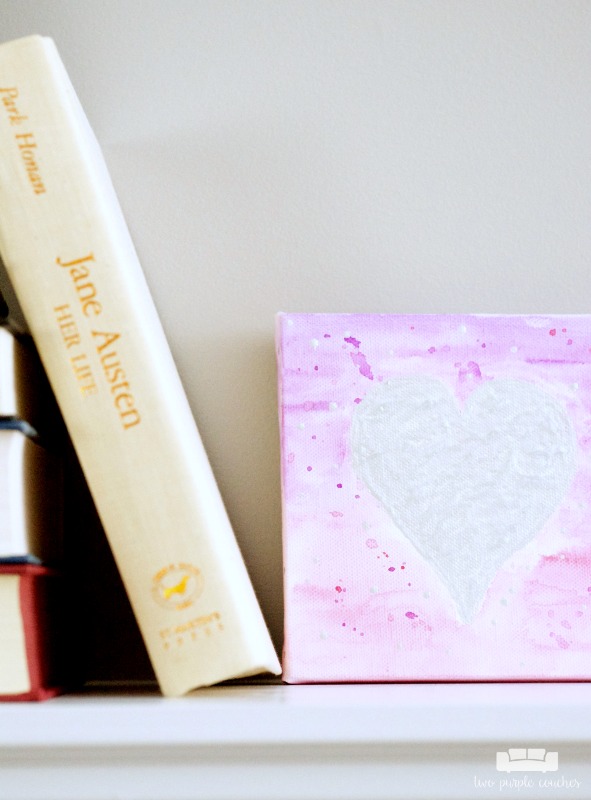 I shared a tutorial for this sweet little watercolored canvas here.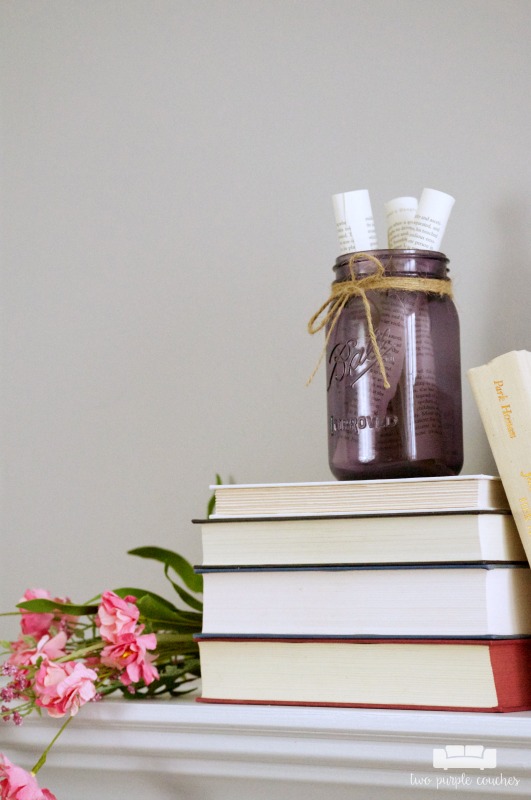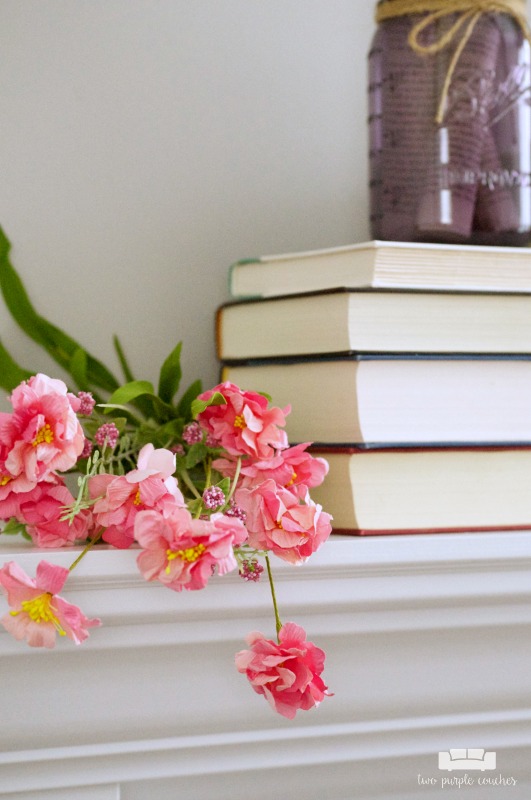 After all of the grey, dreary days we've had lately, these fresh pinks and purples are breathing new life back into our home. I'm already looking forward to spring decorating!
What's your favorite book? Has it ever inspired your decorating? Leave me a comment – I'd love to know!
Love this? Don't forget to pin it!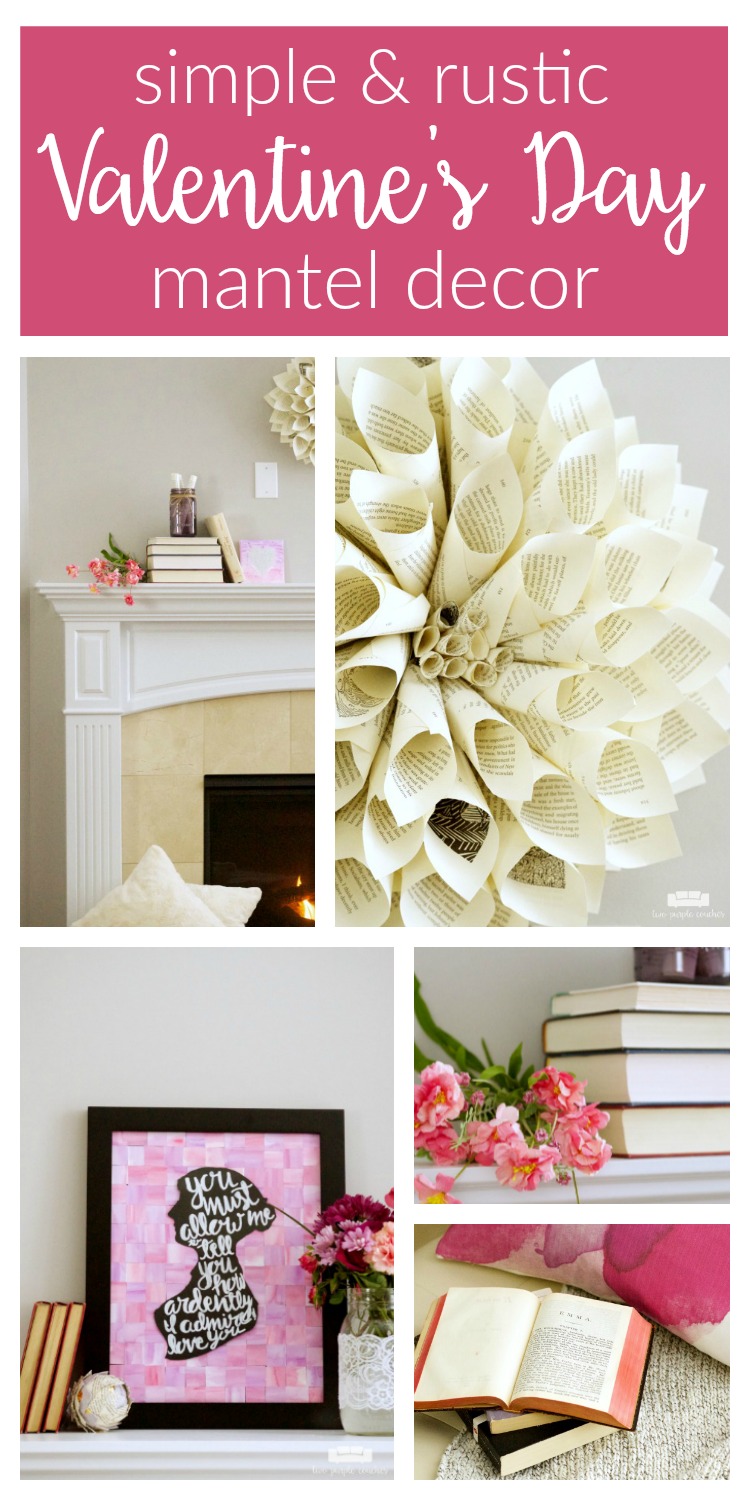 You may also like: