Whew, where are the days going!? How are we in Week 3 of the One Room Challenge already!? Not gonna lie, I'm feeling a bit daunted by the (ginormous) task we've taken on. But things are underway and that means we'll finish my office makeover eventually… right?
I've got some home office progress to share, though we're nowhere close to the "pretty photos" stage, so I hope you like pictures of our garage 😉
If you want to see what we started with and what our plans are, back up and check out my Week 1 and Week 2 posts.
As a reminder, this is our vision for my office:
It simultaneously feels like we haven't gotten very far but have done a lot of work. It took us a whole Saturday a few weeks ago to add the custom trim around the window. And we spent all of this past weekend (Friday, Saturday and half of Sunday) building the window bench.
As the hubs and I have discovered, building is about 3/4 setting up tools/taking measurements and 1/4 actually cutting and nailing things together. And I think we've used just about every tool we own so far!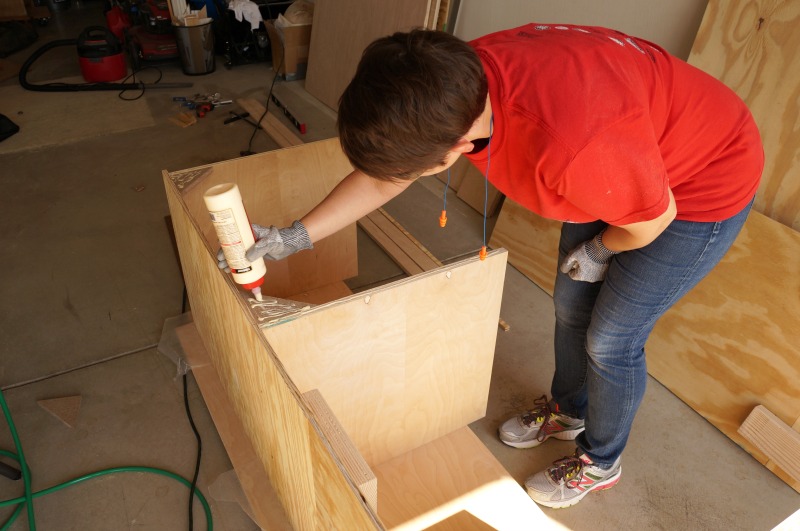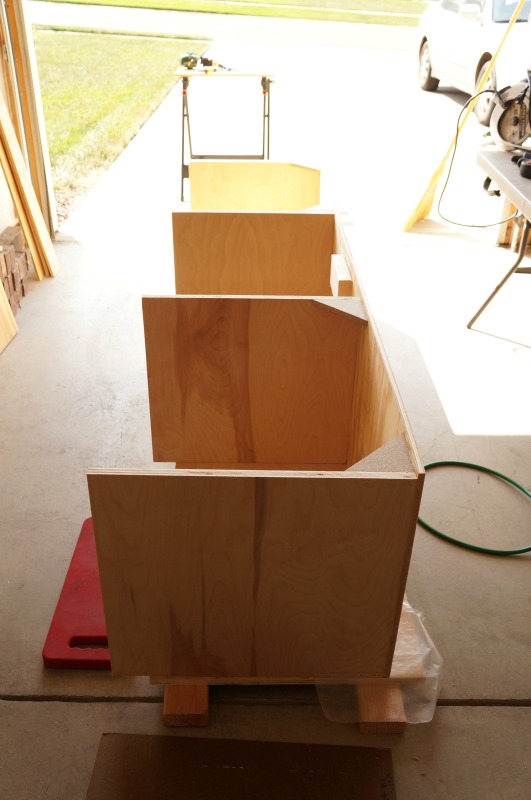 Guys, this thing is a beast! It clocks in at 87″ long—that's seven-and-a-quarter feet!!—and 22″ deep. And it. is. heavy. Here's hoping the hubs and I can move it into the house without one of us getting injured. That's always the goal, right?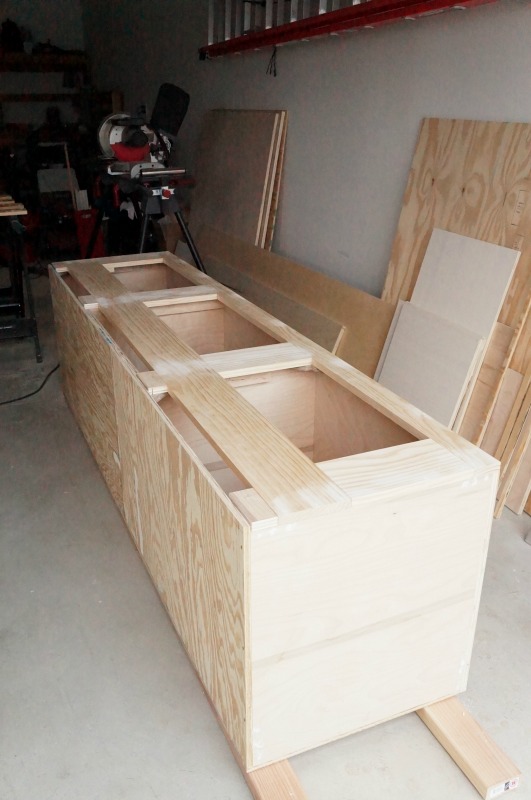 As you can see above, we have the bench all put together. Here, it's laying on it's back with the drawer openings facing up. This week, we're working on building the three drawers and drawer faces for the bench; then we'll need to caulk, prime and paint the bench as well as the drawers. We've already prepped the space under the window for installing the bench, which meant removing baseboards and pulling back the carpeting. And that's just for this one portion of the room. <insert nervous laughter here>  Then comes building the cabinet and bookshelves that will be installed next to the bench. Once those are in place, we'll turn our attention to the opposite wall where more cabinetry and shelving will go.
Yeah… this is a 16-week challenge, right!?!?
But on the up-side, happy mail from my ORC sponsors has been rolling in. I am really looking forward to using this Wagner paint sprayer on our bench, cabinetry and shelving. I think this will save us a lot of time!
Once we get the drawers constructed, we'll be ready to install these drawer slides and chrome knobs from D. Lawless! Woo hoo!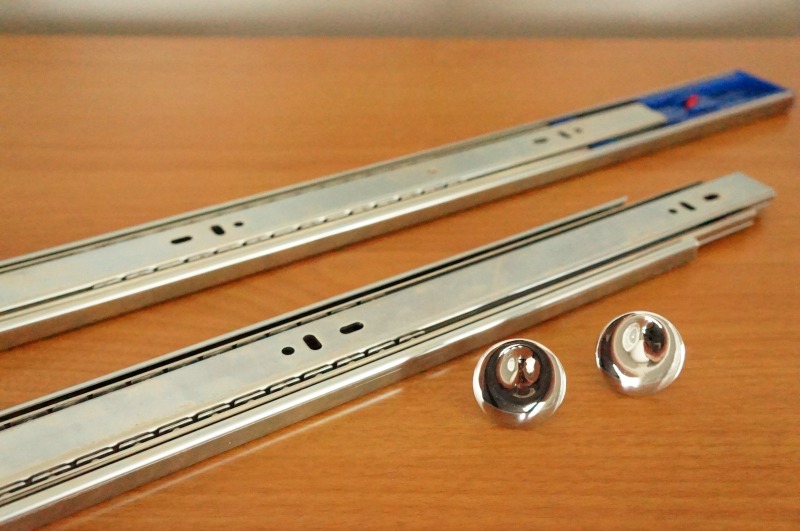 As a reminder, this is what our to-do list looks like:
Trim out window
Remove baseboards
Buy a new desk chair
Buy or make a new desk
Build window bench
Build drawers for window bench
Build cabinet bases
Build cabinet doors
Select cabinet hardware
Build bookshelves
Paint cabinets, window bench and shelves white
Paint window trim
Install and paint crown moulding
Sew bench cushion
Sew throw pillow for bench
Build ladder for bookshelves
Art & decor for shelves (I'm sure there will be some DIYs included here!)
Additional furniture or lighting (tbd)
Be sure to head over to Calling It Home and check out how the Featured Designers and my fellow Guest Participants are coming along on their room makeovers!
I am so excited to be partnering with some amazing brands to make my dream home office plans a reality. Thank you so much for your support!
Minted // D. Lawless // Wagner