I love it when I get to wear my DIY hat to work. While my job as a copywriter is creative, I don't usually get "hands on" with design and diy kind of work. So I get excited when the opportunity arises. Sometimes for projects, we get to dimensionalize the type of consumer we're trying to reach, and that means we get to bring them to life in a real sort of way. And for a recent project, that meant I got to whip up a Kate Spade inspired mug to represent our target consumer.
And to make said Kate Spade inspired mug, I decided it was time to try out the gold vinyl I bought for my Silhouette Cameo.
I've felt really intimidated at the thought of working with vinyl, and I'm not sure why. It's not a complicated material; it feels sort of like a thick paper. But for some reason, it seemed so complicated to me. Probably because I still doubt my abilities with my Cameo, and mostly with the design software.
But for this mug project, free-handed paint pen lettering just wouldn't cut it. I needed it to look quasi-professional. And that's where gold adhesive vinyl* came in.
I brushed up on a few Silhouette vinyl tutorials (this one was pretty helpful), and got to work.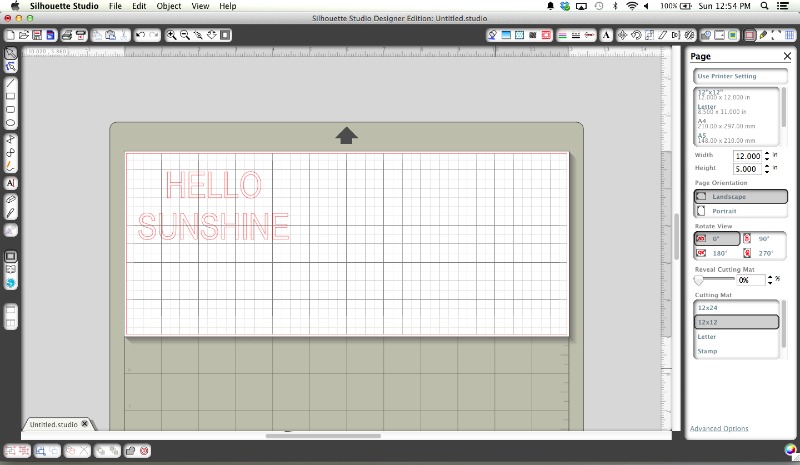 I set my workspace dimensions, typed out my Kate Spade inspired phrase and hit "cut". This was the easy part.
Transferring the letters is where things got tricky. I didn't have any Silhouette transfer paper on hand, nor did I have any contact paper, which I've read works well in a pinch. Short of hand-applying each letter, I turned to Google for help, and found this bit of advice: try painter's tape (like this one*)
So I did. And?
It worked. Sort of.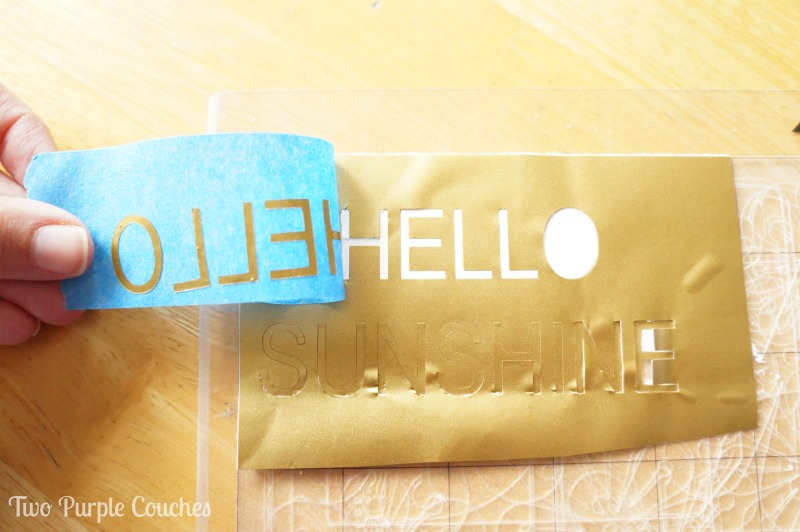 I had to make my own steps, so instead of removing the excess vinyl from my mat, picking up my lettering and applying it, I removed the letters from the mat with a strip of tape.
They came up pretty easily, but getting them onto the mug was a different story!
I think because the letters were so skinny, they didn't adhere too well to the mug and just kept sticking to the painter's tape. So I pretty much wound up hand-applying each letter.
Had I picked a beefier typeface, I think this painter's tape trick would've worked like a charm!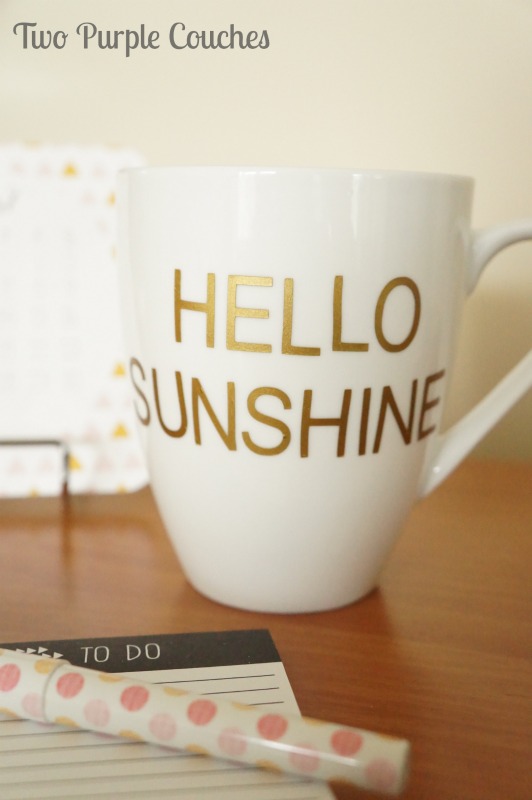 But even with this skinny-typeface-hiccup, this project came together very quickly! And it's super cute. So that's a win-win for sure!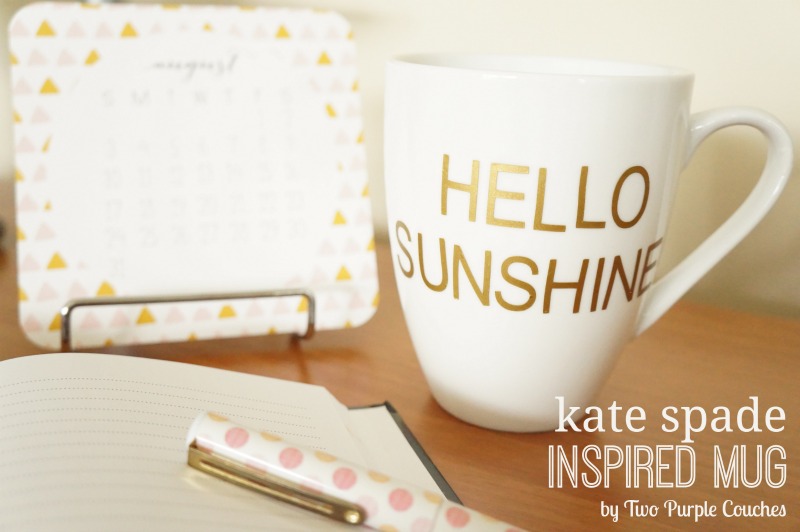 Just don't look too closely; some of the letters are a bit wonky. Oh well! Such is the diyer's life 😉
Am I the only one who charges head-first into projects without figuring out if I even have the right materials on hand? And I do it all the time, so clearly, I never learn to plan ahead!! I do this with recipes, too…
*Some links contained in this post are Amazon affiliate links, meaning if you click through to Amazon and make a purchase, I receive a small commission (at no extra cost). Thank you for helping to support Two Purple Couches!
Sharing with: Creative Spark  / Share It Sunday / Work It Wednesday / Outside {the Box} / Pretty Preppy Party / Weekend Retreat / Something To Talk About