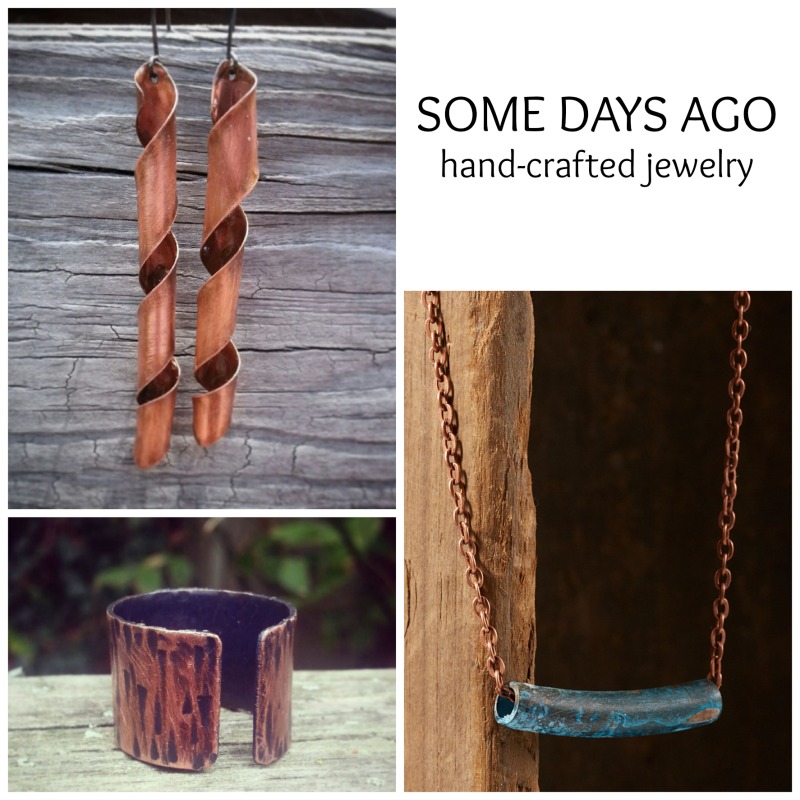 Friends, I have a brand new I Heart Handmade feature and a fab, fab, fab new artist to share with you today!
You may have seen this recent photo I took of a stunning copper ring I purchased at the City Flea a few weeks ago. Readers, allow me to introduce Some Days Ago. And when I contacted Leilah, the founder and artist behind the brand, to gush about her jewelry and ask if I could feature her, she jumped at the chance. Which made me really giddy, because I really think you're going to love, love, love her pieces!
And? She's graciously offered to give away one of her beautiful bracelets! But before we get to that, I want to tell you more about Leilah & her work…
One of the reasons why I'm so passionate about supporting independent artists is because of the craft, creativity and uniqueness that goes into their work. Leilah's booth at The City Flea immediately caught my eyes, and as I took a closer look, I was drawn to the glowing copper and unique patina on her jewelry pieces. I think copper is a metal with a lot of personality, and Leilah clearly brings it out in each of the necklaces, earrings, bracelets and rings she creates.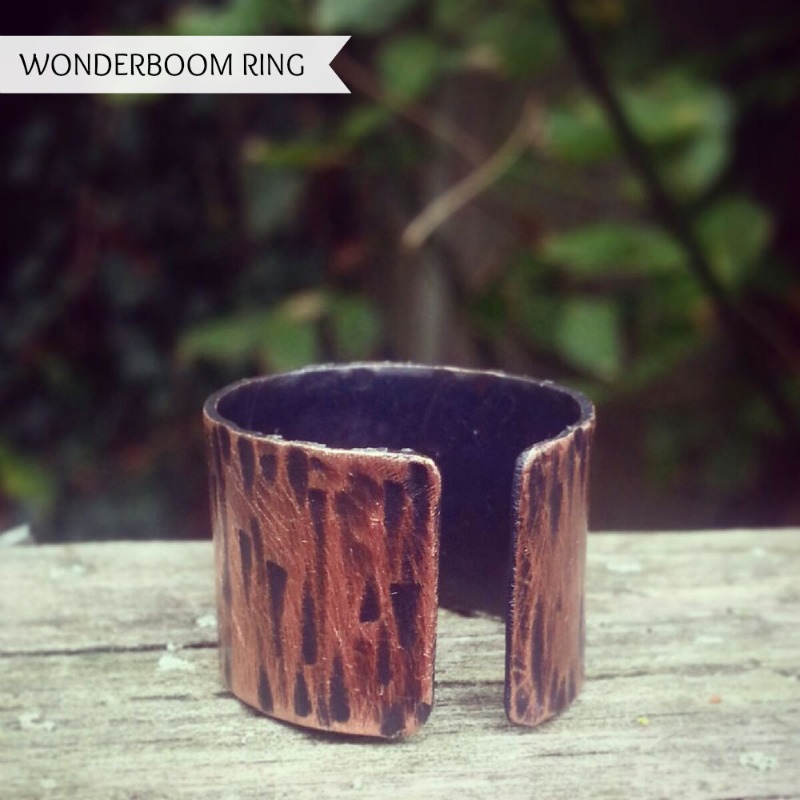 Starting with simple copper sheet metal, she hand cuts the metal and uses a technique called fold forming, meaning she folds and fires the metal severals time to give it unique lines. For her stunning Wonderboom ring (the one I purchased), she hammers the metal by hand to create its texture, then patinas it black and buffs it to allow the original copper to shine through.
Not only is her process impressive, but the story behind each piece is equally unique. Leilah spent three years traveling the world, seeing everything she possibly could. Her jewelry is like a storybook of her travels, infused with her experiences and memories, from a summer spent beside Lake Geneva in Switzerland, to the time she lived near the Black Sea.
Are you as smitten as I am?
Well, lucky for you, you have the opportunity to make her beautiful black-and-copper Black Sea Cuff part of your own jewelry collection! Just use the Rafflecopter widget below to enter.
If you're in the Cincinnati/Northern Kentucky area, you can find Some Days Ago jewelry at the upcoming September and October City Flea events, as well as in these local shops.
Not local? No worries! You can always shop online here, and follow Some Days Ago on Facebook, Twitter, Instagram and Pinterest to see the latest pieces and inspiration.